NEWS
OK! Loves: LOVE! And Special Love Songs (No Really, They're Special!)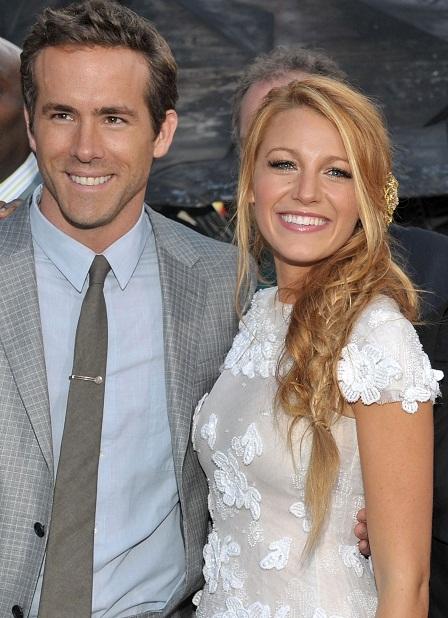 What's your song? Not that one that comes on in the club and you're like, "Ahh! This is my song!" I mean the one that reminds you of your significant other. Now, how many other couples would say the same thing? Not to be a downer, but if your song is an old classic or currently popular, the answer is, "Probably a lot. Damn it." How special is it to share a song with dozens of other couples?
OK! Loves: Tieks! They're Comfy, They're Cute, and They Come in Lots of Valentine's Day Colors!
Article continues below advertisement
I know Valentine's Day was yesterday, but sorry, I'm not ready for it to be over. And I had to tell you about something I discovered recently that I love: Special Love Songs. It turns out there are people who will write a song based on your own love story. How cool is that?! Those people (Karen and Eric Seiz) are married, talented and in love. (Check out their story. It might make you cry. Sorry.)
Unfortunately, I did not discover this because someone gifted me with a Special Love Song (not that I'm bitter or anything). But it is too cool a thing to keep a secret until I can brag about it.
OK! Loves: These Four Winter Beauty Must-Haves
It works like this: you tell your story to Special Love Songs and they turn that story into a Pop/Rock, Country, R&B, or Jazz/Big Band song...pretty much anything you want—even Mariachi! Their custom songs are usually written for the first dance at weddings (as they say, "Why dance the most important dance of your life to a song written for somebody else?") but they have also written songs for Sweet Sixteens, bar and bat mitzvahs, anniversaries, and as totally amazing just-to-say-I-love-you gifts.
MORE ON:
Special Love Songs
Check out the clip below for a sample of Karen and Eric's work! And check out their website, SpecialLoveSongs.com. Who would you love to surprise (or be surprised by) with your own personal song? Let us know on Twitter @OKMagazine! Or, Tweet me @reallylsass and let me know what you think!