NEWS
OK! Movie Mania: Elysium's Josh Blacker on Kicking Matt Damon's Butt and Being a Closeted Fan of Mean Girls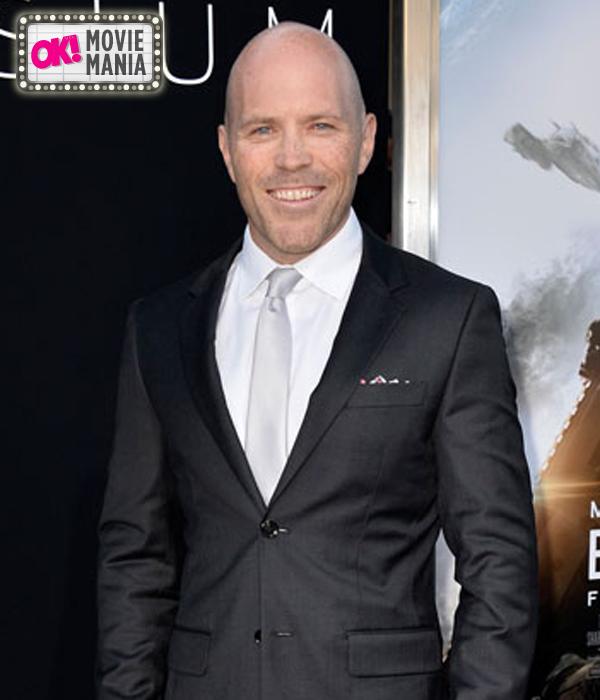 You've probably heard a little something about that movie set in the future that stars Matt Damon and comes out this weekend, right? It's called Elysium and it's awesome. Well, at least that's what Josh Blacker, who plays an accomplice of Jodie Foster's character and a protector of the utopia-like place called Elysium, told us during our chat. And he also told us the Mean Girls star he's crushing on, whether or not he'd beat Matt Damon in a fight and more. Keep reading!
Article continues below advertisement
Watch: Brad Pitt's New Trailer for The Counselor
OK!: Congrats on the movie! How do you feel now that the movie is finally coming out?
Josh Blacker: Excited. I'm just excited for people to see the work that we've done and the vision and world that the whole cast and crew has created. It's a hell of a thrill ride and I think people are going to love it.
OK!: Your character, Crowe, is kind of a bad ass. Do you see similarities between you and him?
JB: No. we share the same body and that's about it (laughs). He's a professional killing machine. He will do and protect Elysium at all costs and whatever it takes. I'm a lot mellower and pretty chill in my life so we don't have that much in common other than we both work hard and we're prepared to fight for what we believe in.
Article continues below advertisement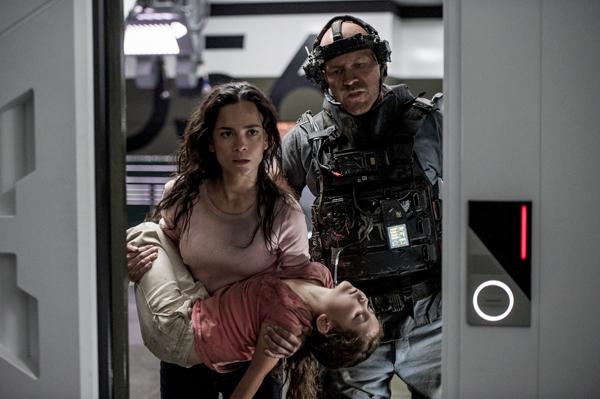 OK!: I know everyone is probably asking you about Matt Damon but can you tell us a funny story from behind-the-scenes when you were working with him?
JB: Yeah there's so many. He has such a great sense of humor and makes sure everyone was in a good mood on set. We have a great fight scene together and at the end of each take he would just do a WWE-type cheer roar as if he just won the WWE so that was funny. (laughs)
OK!: Do you think you could take him in real life? Who do you think would win?
JB: Oh my gosh. That's Jason Bourne! He's had a lot more training than me. I think it'd be a decent battle but he has more experience. I think he'd have the edge.
OK!: Elysium is sort of this utopia that everyone wants to get into. What celebs would you take with you if you went to Elysium?
JB: I would probably, for selfish reasons, take someone like Daniel Day Lewis so I could pick his brain. We could make some movies.
Article continues below advertisement
OK! Exclusive: Bollywood Star Priyanka On Her Role in Disney's Planes
OK!: What about a leading lady?
JB: There's so many great young actors nowadays. I just drew a completely blank. She was in Mean Girls…
OK!: Rachel McAdams?
JB: Rachel McAdams! And she's a fellow Canuck. I really like the depth and range of characters she's played and think she'd be cool.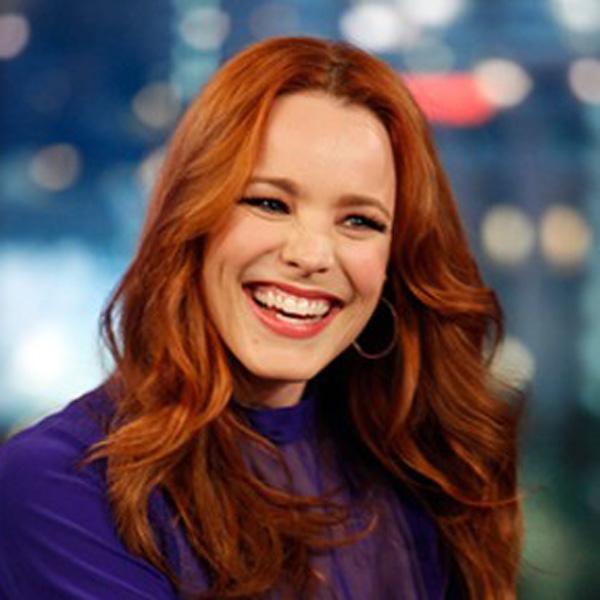 OK!: So are you a closeted Mean Girls fan?
JB: (Laughs) I'm not gonna tell! (laughs) I loved Wedding Crashers for sure, though.
OK!: You've done a bit of TV work in the past. What show can you see yourself on in the future?
JB: I can definitely see myself on something like Breaking Bad or The Walking Dead even. I really like that. I've gotten into Sons of Anarchy. I like sort of half-action dramas where there's really high stakes going on. To me that's where the best storytelling is.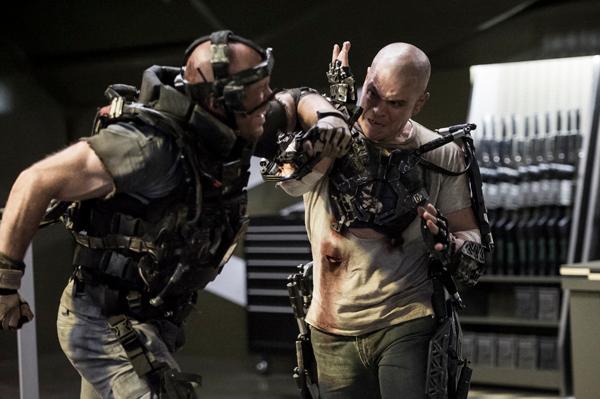 OK!: And speaking of storytelling, why do you think people should go out and see Elysium this weekend?
JB: Once people get in their seats it'll be nonstop until the end. It's a hell of a ride. It'll take them the full range of emotion and they'll love that and go back and see it two or three times just because there's so much going on. It's one of those films I think is going to be driven by word of mouth.
Photos: Read Our Review of We're The Millers
Elysium is in theaters now! Are you going to see it this weekend? Do you think Josh could beat Matt Damon in a fight? Tweet us @OKMagazine!