NEWS
OK! or OMG?!: Read Our Review of We're The Millers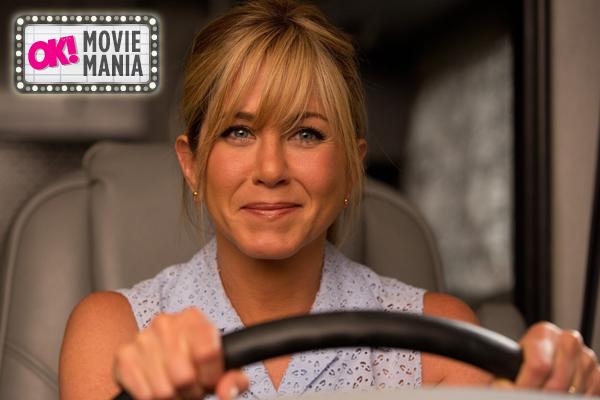 We've all heard about the new movie where Jennifer Aniston plays a stripper, and we've all seen the hot, semi-naked photos of her doing so. And that movie is called We're The Millers, it's out now, and it also stars Jason Sudeikis, Emma Roberts and Ed Helms. So we're going to tell you if the movie is good or not (aside from the stripping scene, because clearly that was great) in this week's OK! or OMG?!. Ready? Keep scrolling. And BTW, we'll tell you about a Friends reference in the movie you def don't want to miss..
Article continues below advertisement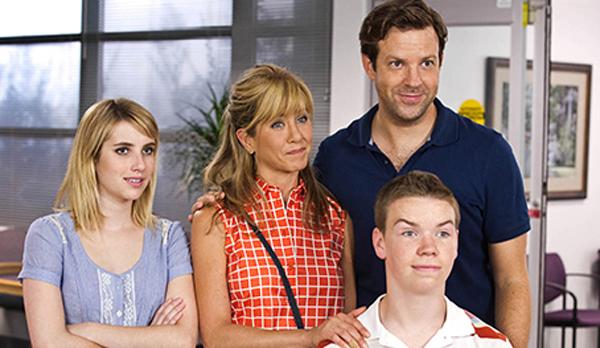 Photos: Read Our Review of The Spectacular Now
As you may or may not be able to tell from the trailer, the movie revolves around Jason Sudeikis's character David, a pot dealer, who hires a fake family to help him smuggle drugs across the border from Mexico to America so he can get a big payday from Ed Helms' character, who's essentially a rich drug lord. David hires Jennifer Aniston's character Rose as his wife (she needs money), Emma Roberts' angry teengirl Casey as his daughter (she's homeless and poor too) and newbie Will Poulter as Kenny, his shy and semi-naive son (who goes because he's just bored). Because when you have a family and are driving an RV, you don't look suspicious, right? Sorta.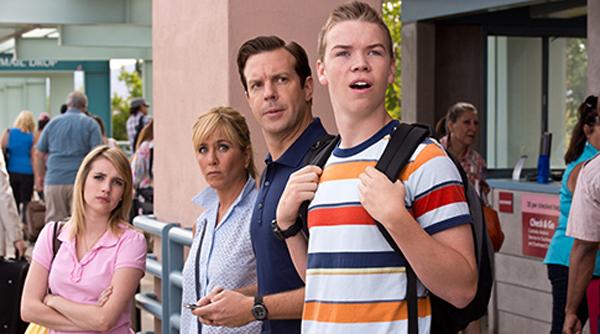 Of course, the entire movie centers on the "Miller" family's trip to Mexico and back and all the crazies they encounter along the way. The entire plot is so ridiculous and unrealistic, but then again, this is a movie, and that's most of the time what movies are, so let's keep it moving. K?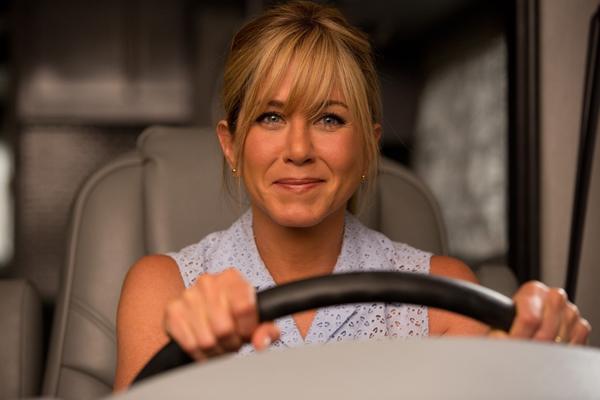 But it wouldn't be fair if we didn't tell you just a few of the situations that the Millers run into on their road trip. There's the Fitzgerald family whom they meet and whom also drive an RV and who get into an awkward sexual encounter with the Miller "parents," there's an unfortunate spider-biting incident which brings Kenny (and his engorged testicle) to the hospital, and there's a few too-close-you'll-cringe encounters with the police. Basically, all those things that happened are unnecessary and pretty cliche, honestly.
Article continues below advertisement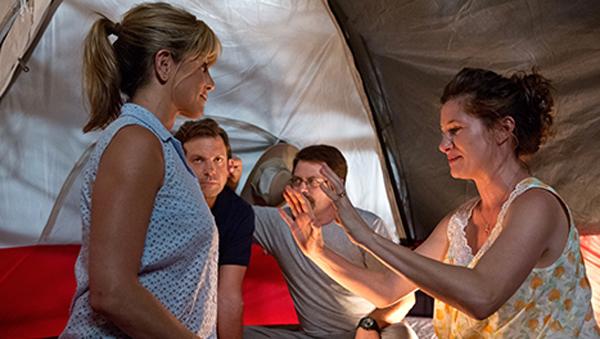 And while we could've done without all that madness, you will most likely enjoy the many pop culture references in the movie. There's mention of Eminem, Dexter and Marky Mark & The Funky Bunch, and there's a scene where the entire family belts out into TLC's "Waterfalls." Great song, great moment.
youtube=https://www.youtube.com/watch?v=zTzSw3h7aq4&w=640&h=360
And yes, the majority of this movie is dumb. It's also about 20 minutes too long and you just want the "Millers" to get home already. But there's no denying the fact that it's pretty funny. The humor is definitely on point and the one-liners are for sure pretty great. A personal favorite is when David makes fun of Casey's teenage ways by saying "text us with a picture of an effing whale hashtag #Yolo." Swear the way he said it was hilarious.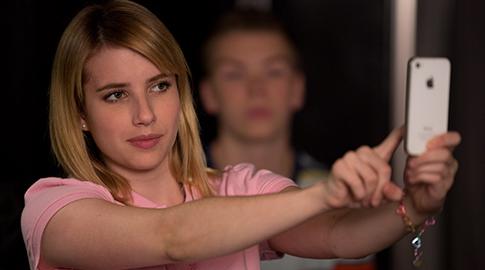 OK! or OMG?!: Sorry Jen and Jason, this one's only OK. But we give Jen extra points for making a hot and convincing stripper and in general, the movie is mostly funny, so that's gotta count for something. Just one tip? Stay until the very end to see the bloopers. The cast played a Friends joke on Jennifer Aniston and it's hilarious.
Photos: 10 Celebs Who Starred in Movies About the 70's
We're The Millers is out now! Did this review sway your decision to see the movie? Are you kind of intrigued about Jennifer Aniston's stripper scene? Tweet us @OKMagazine!