NEWS
OK! Movie Mania: A Look Back At My Major Crush on 'Now You See Me's Jesse Eisenberg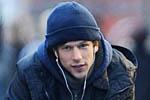 A few weeks ago, I wrote a post about how I used to have a love affair (in my head) with Shia LaBeouf throughout the bulk of my adolescent years. That Jew Fro, that bad boy image. I really liked him until recently when he turned into a little bit of a douchebag. But shortly after my obsession with Shia ended, my obsession with another adorkable Jewish actor, who's the star of this week's big movie release, Now You See Me, began—Jesse Eisenberg. Yup.
Article continues below advertisement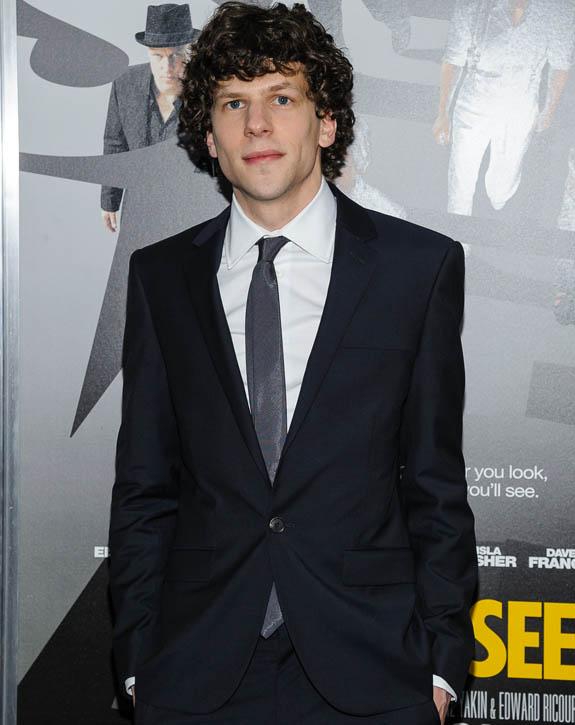 People get weirded out when I tell them my celebrity crushes since they're not your typical ones of Ryan Gosling and Zac Efron, but I pride myself on my different taste in men. Guys. Boys. Whatever. And I'm going to tell you the story of how my love for Jesse began and unfolded. It involves two awkward encounters with the actor himself, so yeah, you're going to want to keep reading.
I think it all started when The Social Network happened. I interviewed Jesse at a press junket for that film in late 2010, and at this point my crush wasn't fully developed. I was like oh, this guy's cute, this movie's great, I'm intrigued. During the interview, I introduced myself as "Haley, like your little sister, Hallie, the Pepsi girl." He wasn't amused, probably because he was creeped out that I knew who his little sister was. Jesse is really not into being a celebrity, BTW.
Article continues below advertisement
After our four minute encounter, the obsession was going full throttle. I started watching all of Jesse's best (and not best) films, like Adventureland and Zombieland, and even dug up some of his old gems like The Squid and the Whale. Netflix was my best friend at this point in time.
Photos: Why Jesse Eisenberg is Hottie of the Day
Shortly afterwards I started stalking Tumblrs like this one and watching press interviews on YouTube that Jesse had done with reporters and late night TV hosts to promote his projects. He was so charming and cute and awkward and I felt like we could be together. Well, aside from the fact that he has a girlfriend of almost 8 years who he lives with on St. Marks place in New York and owns a cat with. I'm allergic to cats, so I don't think we'd end up together anyway.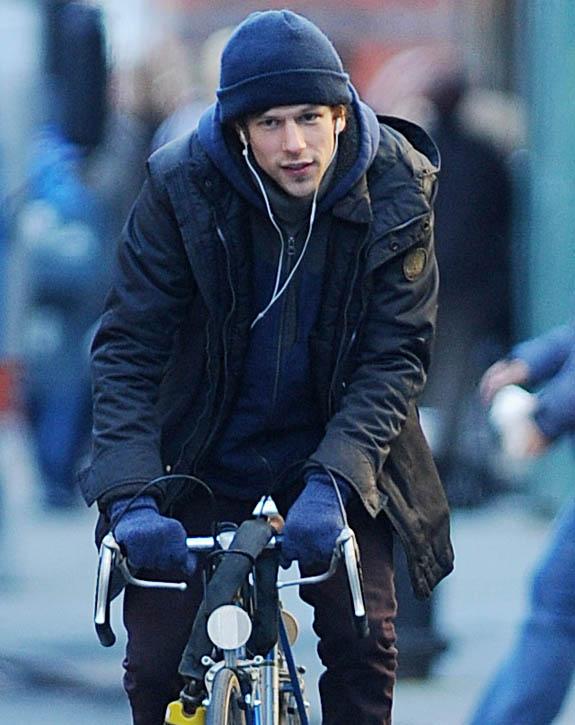 Then, in August of 2011, it happened. I had my second date, um, interview with Jesse to promote his film 30 Minutes or Less, and when I walked into the room, I even introduced myself as "Haley, like Hallie Eisenberg." Nope. Crickets. He didn't remember me at all and was all like: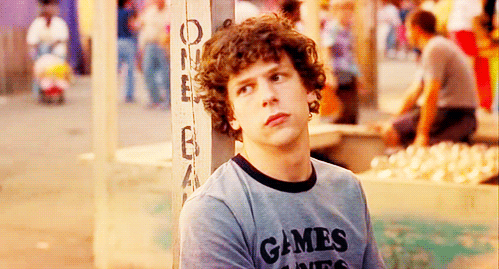 But still, my obsession continued yet subsided a bit since he broke my heart that summer. I still love the guy and think he's so cute and still see all his movies, including Holy Rollers, Rio, and of course, Now You See Me, and so I'm still a fan. I've given up on the chance of like, legit dating though. Even though we're both from New Jersey and both Jewish and would look really great together, but I digress.
I saw Now You See Me last night, and Jesse's still that actor I've always known and loved. He had straight hair in this movie which is a weird departure from his curly 'do, but he was so cute in the film. Clearly, my crush is still live alive and kickin'.
Photos: All About My Middle School Obsession With The Spice Girls
Are you going to see Now You See Me when it comes out tomorrow? Which celebrity have you had a life-long crush on? Is my story about Jesse cute or creepy? Tweet us @OKMagazine!