NEWS
OK! Next Big Deal: Meet Gina Rodriguez, Star of Sundance Fave 'Filly Brown'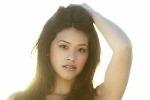 This has been a really rough week in the United States. A movie that might be a great distraction? Filly Brown, the Sundance fave opening this weekend. It's the gritty story of a young woman fighting for her dream of a music career—and who doesn't love those types of movies!
Photos: Check out the best fashion looks at Sundance!
Get to know up-and-coming the film's star, Gina Rodriguez (who is also starring in a new FOX pilot!). She spoke to OKMagazine.com about following her dreams and working with Jenni Rivera, who plays her mother in the film. Jenni was the beloved Mexican-American singer who died tragically in a plane crash last December. Filly Brown is her final performance.
Article continues below advertisement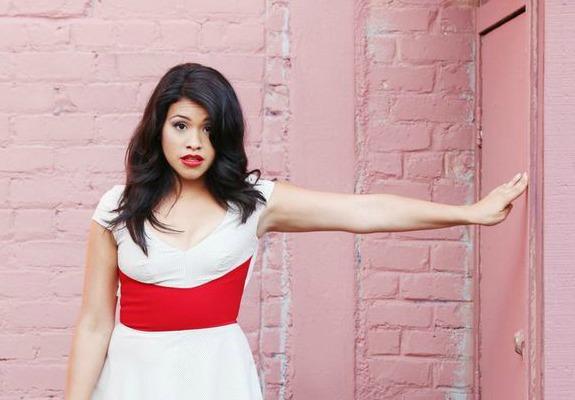 OK!: Where are you from? How did you get your start?
Gina Rodriguez: I was born in Chicago. My parents are both Puerto Rican. I started out as a little salsa dancer, from age 7 to 17. It's when I decided performing was for me. It made me feel alive! I liked dancing, but I needed to talk. I could have just gone to California to be an actress, but my parents are super into education. I went to NYU's Tisch School of the Arts. I wanted to be an actress because I didn't see anyone with my face up on the screen.
Photos: The Best College Movies Ever.
OK!: What did you do before FIlly Brown?
GR: I got an agent and manager my freshman year. I interned for my manager: I answered calls, pitched other actors, organized schedules. All the things I need for my own career now! My first project was an episode of Law and Order, and other tiny character arcs. My big break was the movie Go For It—it got me seen by the producers of Filly Brown.
Article continues below advertisement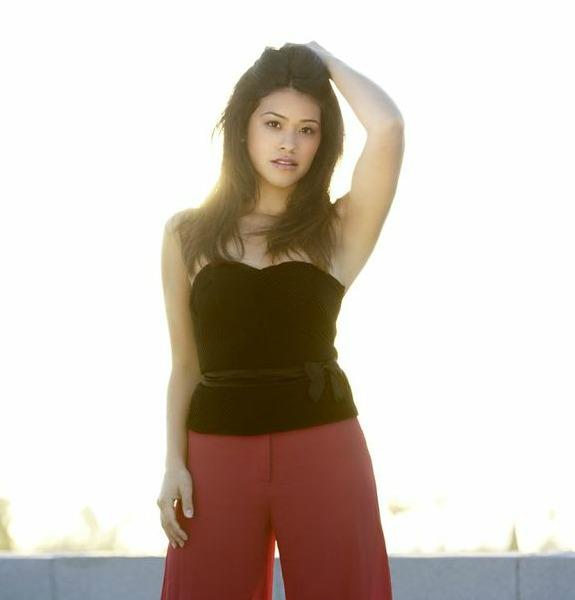 OK!: You rap in this movie! What was the audition like?
GR: The character was supposed to be a spoken-word artist! I hear a rumor the day of the audition that she's a rapper, and I'm like 'Whoooa, I don't rap. Maybe you could find someone else?" But in that room, I made the decision to jump, and let God be my parachute. During the audition, in the back of my head I formulated what I wanted to say, and I spit a rhyme. When it was over, I was like, 'Ughhh, what did I do? Why did I think I could be Queen Latifah?!' But they asked me back the next day.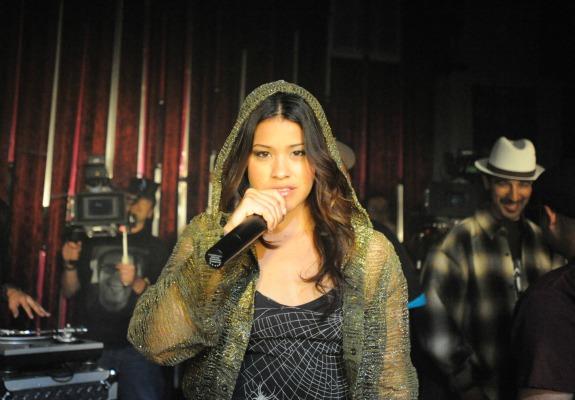 OK!: What was it like working with Jenni Rivera? How are you handling her death?
GR: When she first passed, it was really tough. She had five beautiful children. She was only 43. I hope I never have to deal with that pain again. How can I honor her, but not exploit her? I'm trying to find that balance. It's about honoring her last work, but I'd rather she just be here starts crying. Anyone who was a fan of Jenni, who saw her break down and talk about her flaws, knows what I'm talking about. She was humble and flawed and beautiful and fabulous, all at once. I thank God every day that I got to work with her. She plays a crazy-strong role in this movie. People will be so proud of her!
Check out the trailer here:
Are you excited to see Filly Brown? What's your favorite music movie? Tell us the comments below or tweet us @OKMagazine.