NEWS
OK! Next Big Deal: Smooth Singer Jackson Guthy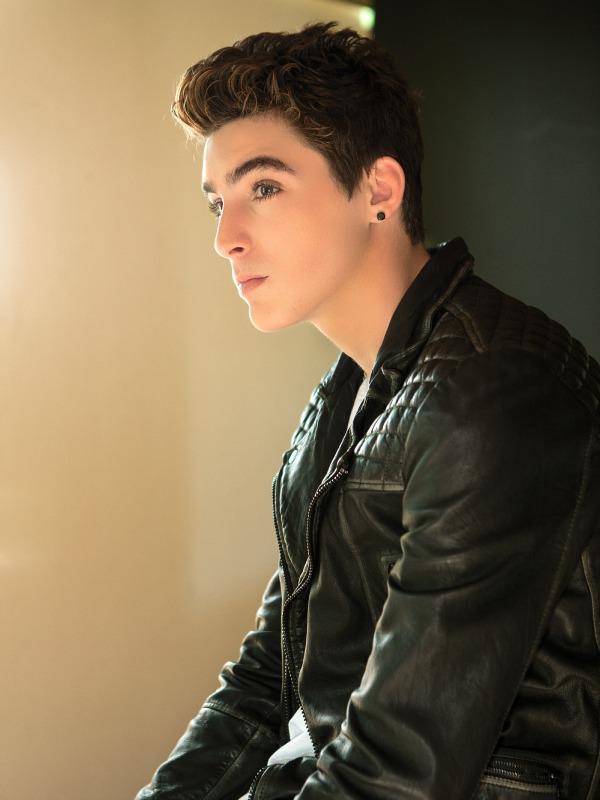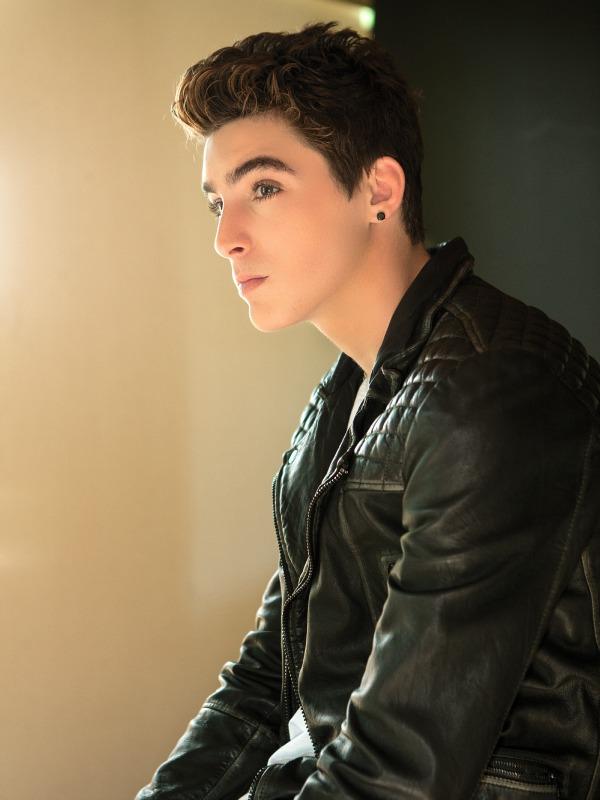 OK!: How would you describe your sound?
Article continues below advertisement
Jackson Guthy: Definitely more of a throwback. If you listen to Justin Timberlake, Daft Punk, Bruno Mars—a lot of music is starting to go more old school, so I'm definitely trying to incorporate that by putting more instruments on the songs. Everything's been EDM for the past few years, so hopefully I'm jumping on the bandwagon before it gets too full.
OK!: You're on tour with Big Time Rush and Victoria Justice, and you were out with One Direction last summer. How do they compare?
JG: Big Time Rush are some of the nicer guys in the industry. Same with Victoria. Everyone is so sweet. But the 1D tour was their first tour, so we imagine being on the first Backstreet Boys tour when boy bands were just starting to come back. We're playing every day for 17,000, and we'd wake up in the morning and there'd be 5,000 girls around the buses. That was one of the craziest times of my life.
Article continues below advertisement
OK! News: Watch the cute teaser for One Direction's new perfume!
OK!: Where do you want to be in 5 years?
JG: I saw the Rolling Stones and I was talking to Victoria about this—we both saw them at the Staples Center, and they had this fame when they were 19 but they're 70 now and still playing Staples and selling it out 3 nights in a row. I'm not saying my music is like the Rolling Stones, but to plan your career around longevity is something I really look up to. I'm not interested in the money. I want people to appreciate the music I create.
youtube=https://www.youtube.com/watch?v=WFsMFthGwjE&w=560&h=315
OK!: Who was your first celebrity crush?
JG: It started with Selena Gomez, but then Justin Bieber got that! So I'd say Kendall Jenner. She's hot.
OK!: You have one hour of me-time. What do you do?
JG: I would probably go surfing. The only thing is, I hate my hair. I have to literally blow-dry my hair when I get out of the shower otherwise it explodes.
Article continues below advertisement
Photos: OK! editors share their first ever albums. What was yours?
OK!: Do you ever post pics of your hair in its natural state?
JG: I have not. I was debating doing a hair tutorial for kids with Jewish hair. For my hour, I would have to cut down the surfing and come back and dry my hair. I play it off, like "Let's go to the beach!" but I'm always like, "Oh, I have this sunburn. I'll just play Frisbee."
OK!: Who is the celeb you were most excited about when they followed you on Twitter?
JG: Barack Obama follows me on Twitter. No, I'm just kidding! Ellen DeGeneres folows me. If they both followed me, I'd pic-stitch it!
What do you think of Jackson's music? Would you watch one of his hair tutorials? What music are you listening to these days? Tell us in the comments below or tweet us @OKMagazine.