NEWS
OK! Old School: One-Hit-Wonders From Girl Singers of the 2000's That You Probably Forgot About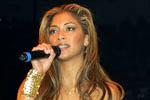 Obviously you remember the good ol' days of early Britney Spears, Christina Aguilera, Jessica Simpson and Destiny's Child. They're all still famous now so it's hard not to, ya know? But what happened to the female pop stars and girl groups of the 2000s who had one amazing song and then were never heard from again?
Watch: 4 Short-Lived MTV Reality Shows That Need to Come Back
Truthfully, I have no idea. But I'm going to take a look back at those songs as today's OK! Old School and discuss them. Because we all need a little fun today after the tragedy that happened in Boston yesterday. Take a gander...
Article continues below advertisement
Photos: Why Pete & Pete Was The Best Show Ever
Stacie Orrico—"More To Life." This song came out when I was a sophomore in high school (2003, if you're counting), and I still remember putting it on all my mix CDs from that year that I made for myself and my friends. I still to this day have no idea what the song is about, but it's so catchy so whatever.
Samantha Mumba—"Baby, Come on Over." To be fair, Samantha had more than one single, but this was hands down the best. It came out in 2001 and I was legitimately in 8th grade so it was probably a little bit inappropriate but come on. How good was it?!
Willa Ford—"I Wanna Be Bad." And speaking of being inappropriate, this Willa gem came out a few months after Samantha's song did and it was a mega radio hit. Also, remember when Willa Ford dated Nick Carter? Good times.
Fefe Dobson—"Take Me Away." I'll be honest and admit that I wasn't as into Fefe as I was the other one-hit wonders of this era—she was just a tad too badass rocker chick for me—but in 11th grade, this song was my jam.
Article continues below advertisement
Hoku—"Another Dumb Blonde." For some reason this tune reminds of Legally Blonde, but it was actually on the soundtrack to Nickelodeon movie Snow Day. Oh, the mems.
Blu Cantrell—"Hit 'Em Up Style." I feel like the original Blu (obviously with Blue Ivy Carter being the non-original one) had real potential. She had a song with Sean Paul, who was HUGE at this time, and "Hit 'Em Up Style" was pretty catchy. The lyrics sucked, but the song was catchy nonetheless.
t.A.T.u—"All The Things She Said." This Russian duo was like, the greatest thing to come to America in 2003. This song reminds me of so many things that happened in tenth grade. So many.
Natalie—"Goin' Crazy." Not be confused with Imbruglia, this Natalie had a one-hit wonder in 2005 which I vividly remember jamming to in my car on senior skip day. Whoops.
Kat DeLuna—"Whine It Up." Where were you in summer 2007? Probably listening to this song over and over again. But then fall happened and everyone forgot about the song and who sang it. Bummer.
Article continues below advertisement
As for girl groups? Oh, I was obsessed with these...
B*Witched—"C'est La Vie." I might be the only person who owned the entire B*Witched album (you guys, "Rollercoaster" was a fantastic song), and also who listened to it on repeat on my walkman on the bus to middle school. Not ashamed.
3LW—"No More (Baby I'ma Do It Right)." LOLing because I totally forgot that Adrienne Bailon was in 3LW until this very minute. Watch this vid a) to remember this musical masterpiece from 2000 and b) to check out Adrienne's amazing hairdo. Classic.
Dream—"He Loves U Not." This music video was the kind of music video where you watch it over and over again and teach yourself the choreography in the mirror. I was in 7th grade when that happened though so please don't judge me.
702—"Where My Girls At." It wouldn't be fair to include 702 without giving them a little cred. These girls were semi-famous at the time (2000) and even won a few music awards. But still, I'll always associate them with this song, which is not a bad thing because just listen to it.
Eden's Crush—"Get Over Yourself." I gotta give props to Nicole Scherzinger who went from this to, ya know, the hot, successful mogul she is now, but also gotta give props to the show, Popstars, who put these girls on the map in the first place. Good work, WB.