NEWS
OK! Old School: Our Love and Affection For 'Gatsby' Star Tobey Maguire
Try bringing up The Great Gatsby without mentioning Leo's name at least once. Impossible, right? We get that Leonardo DiCaprio is currently the hunk on everyone's minds. He is the Gatsby who will inevitably tug at our heartstrings as we sit in the theaters and wish we were Carey Mulligan for a little over two hours. But while you're sitting at staring at the screen and all the gorgeous faces, remember that Gatsby's wingman is something to look at too.
Article continues below advertisement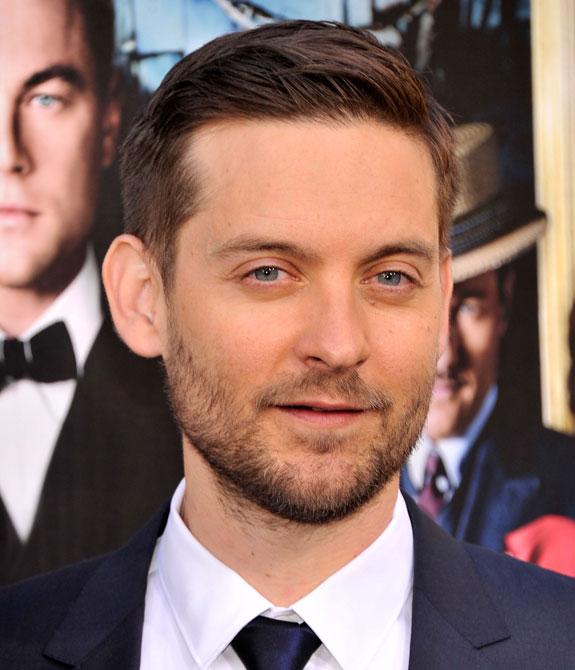 OK! News: Leonardo DiCaprio Movies That Made the OK! Editors Fall in Love
Tobey Maguire plays Nick Carraway in the flick and is a talented, eye-candy kind of actor. We wanted to take this moment to go back in time—much like we will on Friday—and recall some of Tobey's best moments. He was Spider-Man for crying out loud and had us all pretending we could suspend webs out of our wrists for, like, three years. He set the stage for the perfect boyfriend, really. Oh, you can't jump 5,000 feet in the air? You don't wear a spandex red bodysuit under your clothes at all times? Pass!
Watch: Leonardo DiCaprio Thinks Fame Is Pointless
And back in 1998, TM was your typical hottie next-door-neighbor and—no big deal or anything—movie brother to Reese Witherspoon in Pleasantville. He played that cute character who had these surreal hopes and dreams of the perfect 1950s lifestyle, which consisted of saddle shoes, malted milkshakes, and all. That was 15 years ago! Lucky Marley Shelton. That's the gal who played Margaret in the movie, if ya didn't know.
Article continues below advertisement
To take it back a step in history once more, we thought you should know that the celeb made a cameo in a varsity jacket on Roseanne back in 1991.
If you really think about it, Tobey is just as hot as Leo. The celebrity has worked with some of the best actors in Hollywood, been a relationship hero in Spider-Man similar to our good ol' pal Jack Dawson and Romeo, and seemingly doesn't age. He still looks like he's 25-years-old and is smokin' hot.
Tobey, you did good. So when you're fawning endlessly over Leo on Friday, remember to split the time and give Tobey Maguire a good amount of attention. He's the man of the moment too.
What do you think of Tobey Maguire? Tweet @OKMagazine and leave a comment below.