NEWS
OK! Old School: Vivica A. Fox Shares Her Bad Ass 90s Big Screen Moment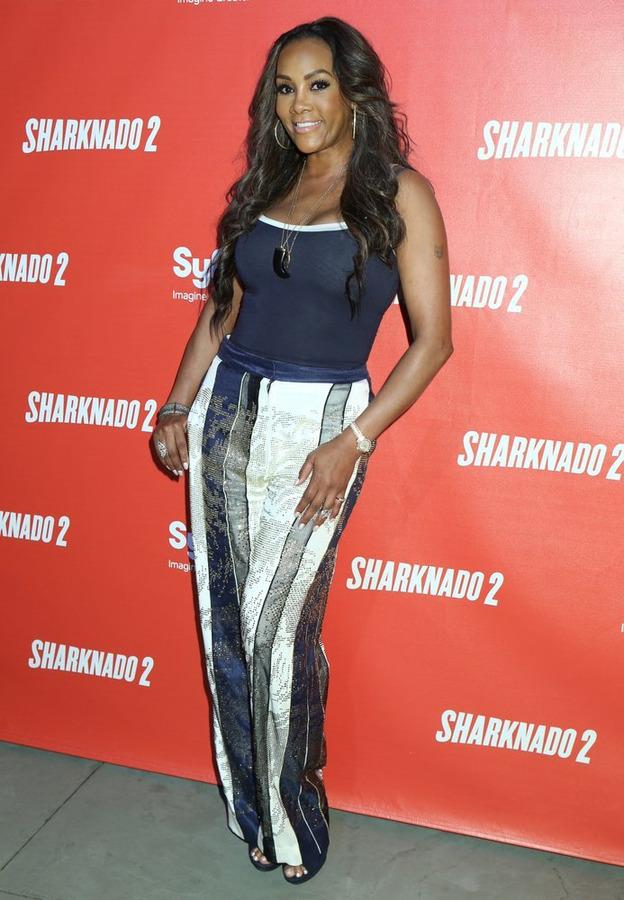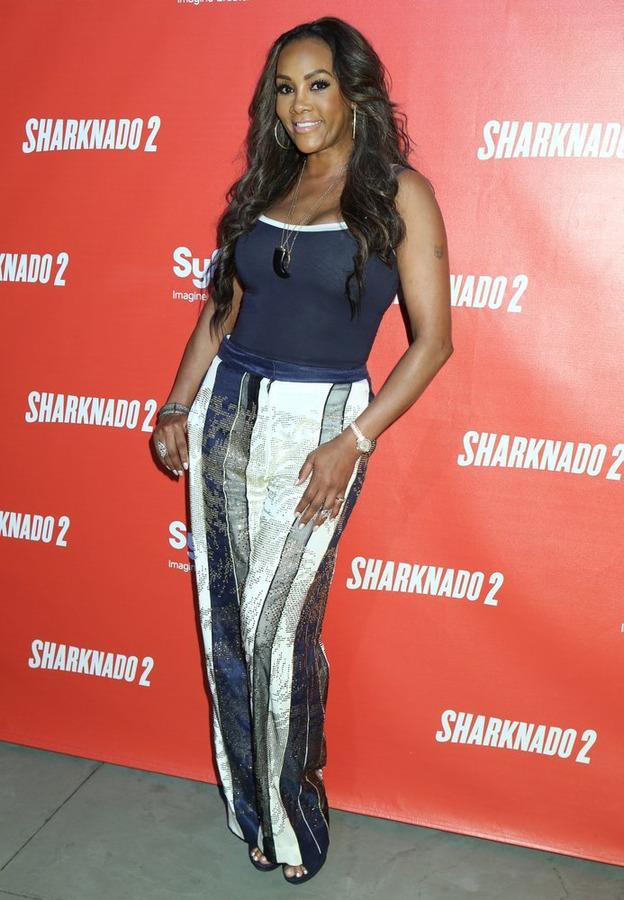 There is pretty much nothing in the entertainment industry that Vivica A. Fox hasn't done (seriously, it took me five hours to scan through her IMDB page) and her most recent turn as Skye in Sharknado 2 was nothing short of awesome. We asked her to hop in the way-back machine to answer some of our pressing 80s and 90s questions—here's what she had to say.
OK! Old School: Sharknado 2's Kari Wuhrer On Why Neon Spandex is Always a Bad Idea
Article continues below advertisement
OK!: What's one outfit you wore in the 90s you cringe about now?
Vivica A. Fox: There was one outfit that I will never forget. I did Batman & Robin with Arnold Schwarzenegger and George Clooney and I went to this premiere and had this outfit on that was a combination of three different looks—it was sheer, then it was paisley, then it was sheer, then it was a push-up—it was a combination of too many different things. That's probably been my only what were you thinking worst outfit.
OK! Old School: TLC's Chilli Reveals Which Music Icon Took Her to See Clueless
OK!: Is there one show or movie from the 80s or 90s that is still a favorite?
VAF: Terms of Endearment. I absolutely loved it—it touches me to this day. I was going to say Grease but that was the 70s. I just went to see Olivia Newton-John compliments of Ian (Ziering) for Fourth of July. The first day was Chippendales and the next day was Olivia Newton-John. I was singing all of her songs and it was awesome. But from the 80s it would definitely be Terms of Endearment.
Article continues below advertisement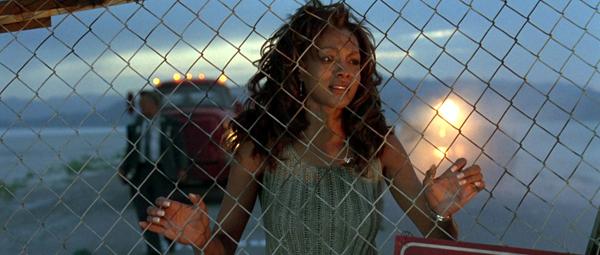 OK!: What old-school gadget do you miss?
VAF: Answering machines because when you recorded messages I used to really take the time with my outgoing message. It had to be the bomb dot com. I really remember really practicing my outgoing message and being happy to come home and check my messages. Now we're so tech-savvy and you just text.
OK! Old School: Candace Cameron Bure Answers Our Burning 90s Questions
OK!: What's the most memorable scene from the 90s that you filmed?
VAF: For me it would definitely be Independence Day—my hero in the tunnel moment looking back. I had a great hair toss. I saved the dog and the kid – that was kind of cool.
What's your favorite 90s movie? Tell us in the comments or tweet @OKMagazine.