NEWS
OK! Old School: Watch Tina Fey and Amy Poehler in Their Improv Comedy Days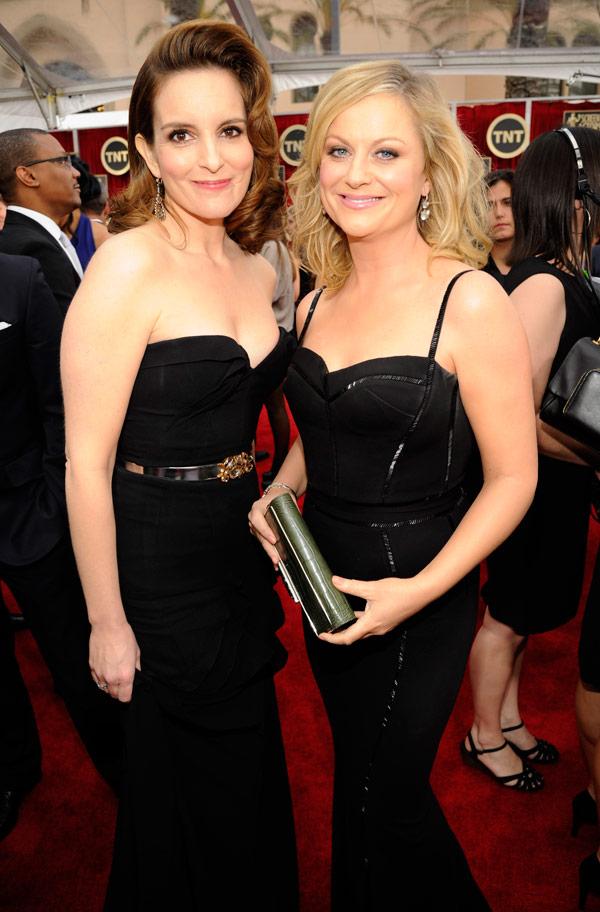 Can you remember a time before you had laughed at a joke from Tina Fey and Amy Poehler? The two have been hilarious for decades now. They're hosting the Golden Globes this Sunday (and next year, who can forget!), and since we're in the midst of a full-on worshipfest of the ladies, we decided to dive into the archives of YouTube...
Watch: Look back at Amy and Tina's best moments now!
youtube=https://www.youtube.com/watch?v=MTXYIjAW5mc&w=420&h=315
Article continues below advertisement
Firstly, check out Tina Fey in (we love you, girl, but seriously) the world's worst haircut during her days in legendary improv troupe Second City. Watch her bond with pal and future Saturday Night Live co-star Rachel Dratch in a sketch with some fantastic Boston accents that are very foretelling of their future SNL characters Sully and Denise.
youtube=https://www.youtube.com/watch?v=xhn5eD97GHE&w=420&h=315
Amy Poehler was simultaneously rocking it with the Upright Citizens Brigade in New York, where she and other members of the troupe made regular appearances on Late Night with Conan O'Brien. She often played Andy Richter's little sister Stacey, a character with reminds me of her future SNL gal, Kaitlin. Kaitlin never had a steadily rising rage like this, though!
What are your favorite characters by Tina Fey and Amy Poehler? Are you a fan of improv comedy? Do you remember seeing Amy on Conan's show? Tell us in the comments below or tweet us @OKMagazine.