NEWS
OK! or OMG?!: Was The Veronica Mars Movie Worth The Wait?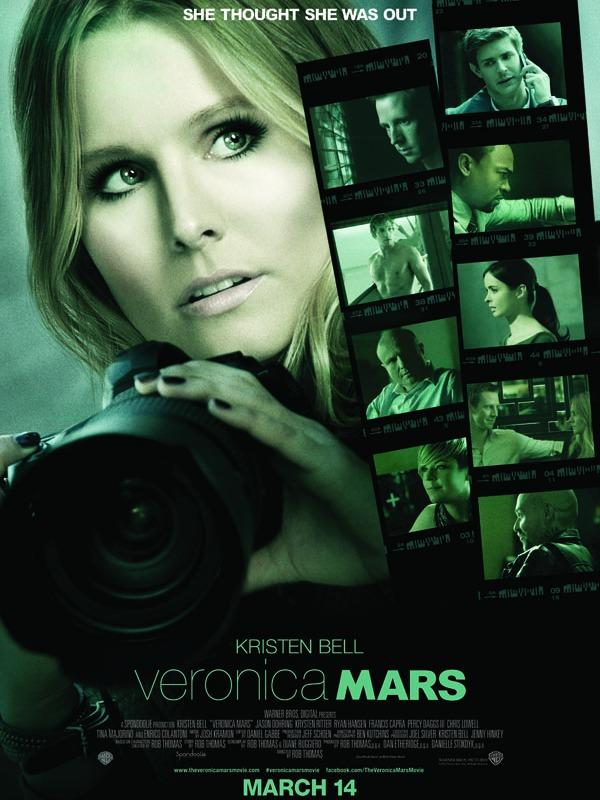 Well Marshamallows, you did it! You heard that Kristen Bell, Rob Thomas and the rest of the Veronica Mars cast wanted to make a movie and you donated over 5 million to a Kickstarter campaign to make it happen. With just 23 days to return to Neptune and shoot the film that was seven years in the making, it's FINALLY in theaters and Video On Demand today. Last week we got to see it for ourselves and we're here to break down the five biggest thoughts, questions, likes and dislikes we had about it!
Article continues below advertisement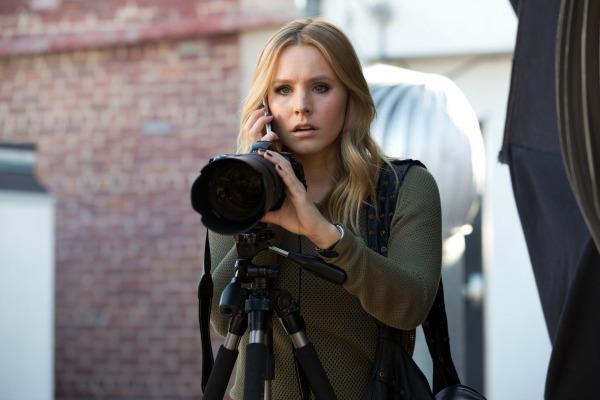 1. You CAN Bring That Friend Who Never Saw One Episode of the TV Series: Yes, while the movie is 100% a love letter to the devoted Veronica Mars' fans, especially since it was essentially financed by them—your friends who never watched won't be completely in the dark. The movie starts with a two minute montage/recap that explains who Veronica Mars is and what happened in her life up until we meet her in the movie. For the record, she's in New York City, about to land her first job as a lawyer and, spoiler alert, is with her college boyfriend Piz (Chris Lowell). If you need a refresher or want to get a head start—you can watch that opening scene right NOW:
2. The Logan and Veronica Chemistry is More Electrifying than Ever: So, without giving any major spoilers away, the main plot of the movie is that Logan Echolls (Jason Dohring), ever the bad boy, is accused of murdering his pop star girlfriend Bonnie DeVille (who was also a fellow Neptune High classmate). He hasn't spoken to ex-girlfriend Veronica in almost 10 years but he calls her right away and without any hesitation for help. With barely any pressure needed, Veronica is on her way home to Neptune to help prove Logan's innocence. From the first longing glance to their witty banter—those of you on Team Logan will get chills. Logan and Veronica is the kind of love story belongs on the big screen. But, there are a few things that raised our eyebrows that we have to bring up. Like, why didn't Logan seem all that upset that he was a) accused of murder and b) his girlfriend was dead? Also, he hadn't even exchanged an email with Veronica in 10 years? And they still had each others' phone numbers? They both still had the same number?
Article continues below advertisement
OK! Exclusive: Logan and Piz On Who Has Better Chemistry with Veronica!
3. The Big Veronica Mars Style Mystery Won't Disappoint! It wouldn't be a Veronica Mars movie without a mystery that only Veronica can handle as the glue holding the plot together. This one involves Logan, the now deceased Bonnie, Dick Casablancas (so brilliantly played by Ryan Hansen) and Gia Goodman (the season two character played by Krysten Ritter) to name just a few and finding out who really killed Bonnie is just the tip of the iceberg. We'd never spoil anything for you but we will say that the trail it leads Veronica on includes cameos by Gabby Hoffman (how much are we loving her on Girls this season? Great to see her here too) as a crazy obsessed fan of Bonnie and James Franco playing himself in a really funny bit. Also, we'll say that the big reveal is good—you most likely won't see it coming—but you won't be standing on your chair in the theater screaming at the screen either. Can all us Marshmallows just agree that there will never be a reveal as shocking as who killed Lilly Kane in season one?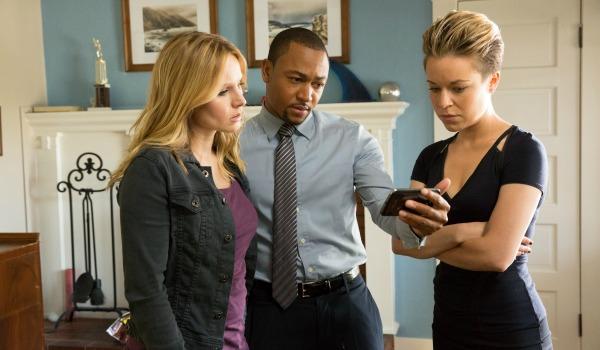 4. The Gang Is All Back—But We Want More: Everyone is back for at least a cameo—Wallace, Mac, Weevil, Dick, Leo (yes, Max Greenfield!), Vinnie, Veronica's dad Keith—even mean girl Madison Sinclair. But while we love every bit of interaction and inside jokes they have with Veronica, it's just not enough. Wallace and Mac are barely even supporting roles. Their big scene is convincing Veronica to go to their high school's ten year reunion. And while we loved every minute of the reunion scene—complete with Veronica having to overcome her high school bullies again in a very public way—all the cameos just seemed forced and too short. Which leads us to our last point . . .
Article continues below advertisement
OK! Exclusive: Ryan Hansen on the ONE Thing He Wanted From the Veronica Mars Set!
5. A Comeback Series Would Have Been Better: We never thought we would ever get to revisit Neptune (except for in reruns or our DVD collection) ever again. And we don't want to seem ungrateful for the movie. Because truth be told, it's really fun and really cool to see the band back together. But a movie takes away from what Veronica Mars did best—season long character development with strong plots that kept building AND kept you on the edge of your seat every episode. A movie has to cut to the chase too fast and leave too many unanswered questions. And while the movie is kinda left open for a sequel, our wish is they follow the path of Arrested Development and create another season of the show in TV form instead!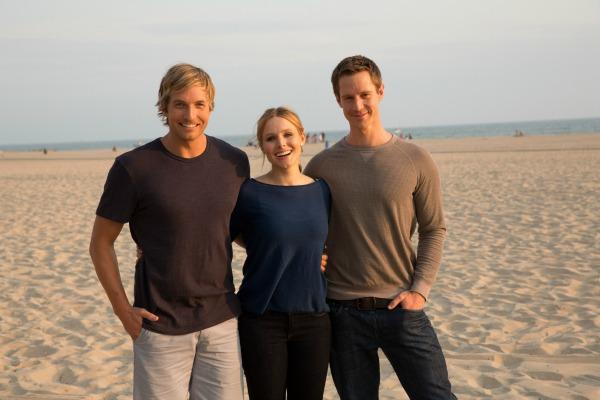 So, is it OK! or OMG? It's definitely OMG because how can it not be with such an amazing road to get the movie made. Fans will love the cameos and references to the TV show. First timers will find the witty dialogue and the plot really fun. But, nothing is perfect, and while a Veronica Mars movie is essentially a perfect idea—it still needed a tiny bit of work on the execution!
Will you be checking out the Veronica Mars movie this weekend? Are you happy it's a movie or would you have rather a bonus season of the show? Tell us by tweeting @OKMagazine or leave a comment below!