NEWS
Veronica Mars' Star Krysten Ritter Admits She Always Looked Up to Kristen Bell!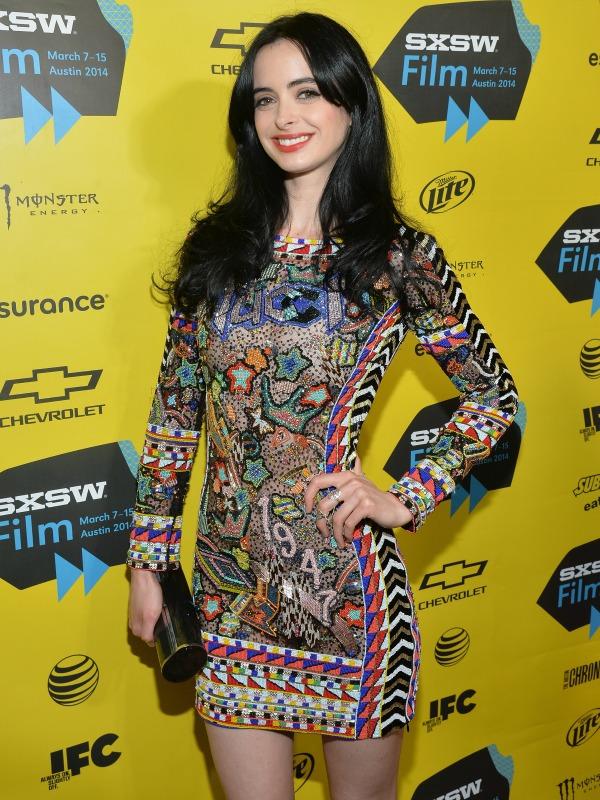 Krysten Ritter was only on Veronica Mars for eight episodes in season two as the popular and quirky Gia Goodman. But she made enough of an impression on creator Rob Thomas—and the fans—that there was no way they could make the Veronica Mars movie without bringing her back! And let's just say that Gia is an integral part in the movie's big mystery which means she gets tons of amazing scenes with Veronica herself, Kristen Bell!
Article continues below advertisement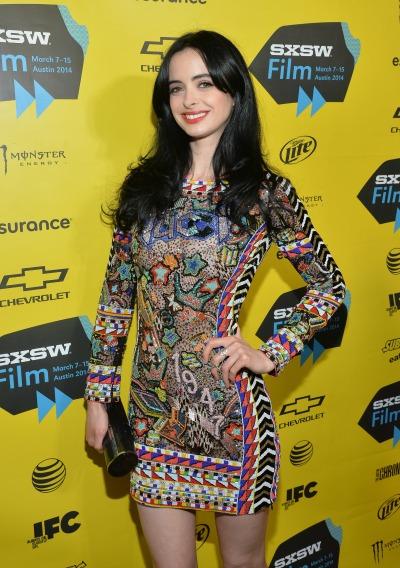 OKMagazine.com: Now that you've seen the movie, how do you think the fans are going to react?
Krysten Ritter: Fans are going to lose their shit. But also it's a good movie that stands on it's own. I didn't watch all the episodes of Veronica Mars. I only did about eight episodes in season two. I didn't even have a TV! A few years ago I got mono so I got one because it was the only thing that would keep me put—but before that I didn't get into shows. When I was a teenager I got into My So Called Life . . . and I loved Jordan Catalano . . . but that was it!
Article continues below advertisement
OK! Exclusive: Jason Dohring Finally Reveals If He Is Team Logan or Team Piz!
OKMagazine.com: Because you were on the Veronica Mars TV series for such a limited time, were you surprised you were asked back for the movie?
KR: I was so flattered and honored that Rob Thomas even wanted me in the movie and gave me such a significant part. I was surprised and I think the fans will be surprised. I would have done a cameo. I would have done anything to be a part of it. It was so f@#!ing cool.
OK! Photo: Veronica Mars' Star Chris Lowell is Hottie of the Day!
OKMagazine.com: Did you pay attention to the Kickstarter campaign as it was unfolding?
KR: I thought Kickstarter was the coolest thing. I just hit refresh and watched the dollar signs go up. I was emailing Kristen like, 'Are you kidding?' It was just so cool—especially for Kristen. She's the reason it got made. It's where she is in her career that she's able to do that but also because she got so behind it and loves it. I love me some passion. If you have passion then I'm on board and I think they have that in spades for this movie.
Article continues below advertisement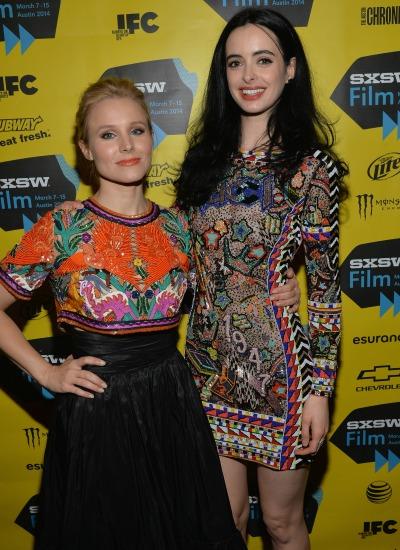 OKMagazine.com: What do you remember most about filming the TV show?
KR: The TV show was so early in my career. But, I remember watching Kristen and how she conducted her business and how she behaved and how she conducted her workload. I always looked up to her and maybe she doesn't even know that. She doesn't know that. But she handled it beautifully and she carried the show. It was a great first gig. There are some crappy sets out there. When I was doing The B in Apartment 23—that set couldn't have been more beautiful and lovely and happy because that was a major priority for me and for James Van Der Beek. We were coming at it from different worlds. He had had a lot of success and had already had a show and all of that. He knew how rare it comes along and was just happy to have this amazing gig. And, I know how rare it is to come along because I've been trucking along for a long time and I know how few and far between these great shows are . . .
OK! News: Kristen Bell Talks Veronica Mars' Movie Nerves!
OKMagazine.com: Are you still in touch with the cast of The B in Apartment 23?
KR: Those people on the B are like family. Nahnatchka Khan (the creator), I tell her every detail of my life. James—heaven. I live in his old house. I'm friends with his wife, when I need a moisturizer or eye cream—I email her. Eric Andre is a dear friend. I'm helping him house hunt.
Article continues below advertisement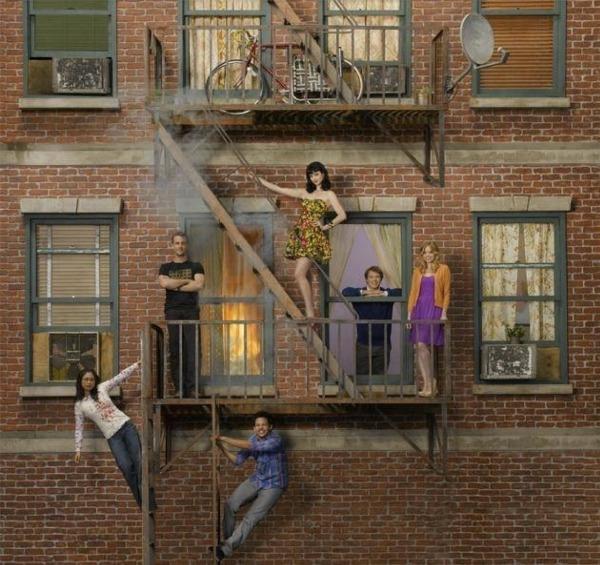 OKMagazine.com: Who did you keep in touch with from Veronica Mars before filming the movie?
KR: Kristen and I have kept in touch. We see each other around and we both have the same phone numbers from when we were 23. Ryan Hansen and I have worked together a few times since. He is just exquisite. He's just a gem—and he's funny and goofy and positive! Jason Dohring—dear God! When I watched the movie—I was able to watch as fan and just check out. I'm able to compartmentalize—I was like, 'Yes! I want Logan and Veronica to kiss!' It was this voyeuristic thing. I wanted to see them together because they are so sexy together.
Article continues below advertisement
OKMagazine.com: What do you think of where Gia is when we meet back up with her in the movie?
KR: Gia definitely got more complex and has some darker shit going on. I was happy with what Rob did with her.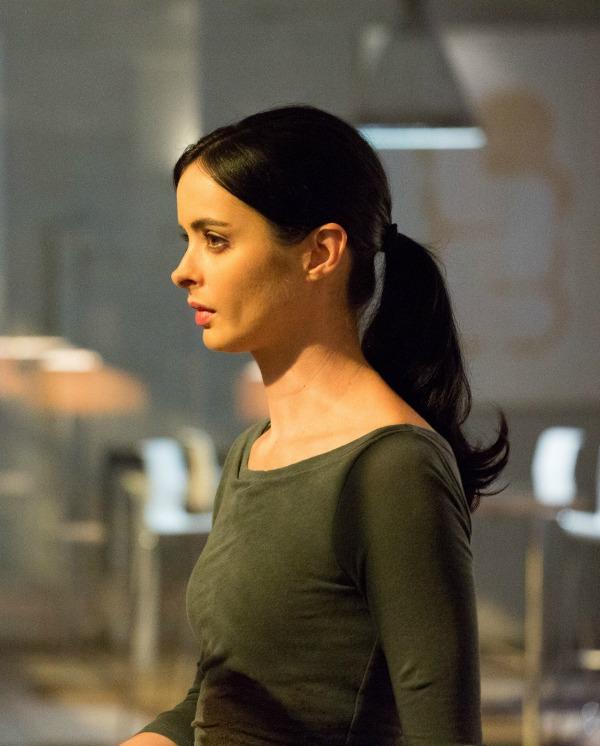 OKMagazine.com: Did you take anything from the movie set?
KR: I took my chair back that said "Veronica Mars movie" on it. I keep all my chair backs. I have a spare bedroom with all my memorabilia and chairs. It starts to pile up and you're like, 'What am I going to do with all that stuff?' But, I'm so grateful to have this job and career that I adore and love that I take it very seriously.
Are you excited Gia Goodman is back in the Veronica Mars movie (opening on Friday, March 14th)? Do you miss The B In Apartment 23? Tell us all by tweeting us @OKMagazine or leave a comment!
And don't forget to check back tomorrow for our exclusive interview with Chris Lowell and Jason Dohring together—yes, Piz and Logan together!