NEWS
Veronica Mars' Star Jason Dohring Finally Reveals If He's Team Logan or Team Piz!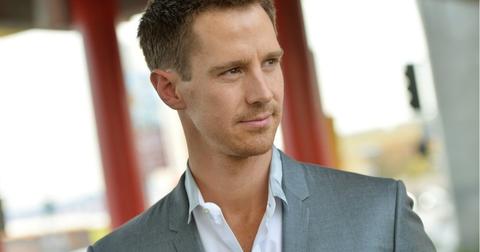 Quick, don't think, just answer. Are you Team Logan or Team Piz? Did you love seeing Veronica Mars (aka Kristen Bell) with the misunderstood bad boy or the reliable, boy next door? It's a question that every Marshmallow has had to ask themselves at some point. And this debate comes to a head in the Veronica Mars movie that finally hits theaters on March 14th.
Oh and before you read on, how about you check out the first TWO minutes of the movie?
Article continues below advertisement
Brings back such amazing memories, right? We cannot wait! And, in case you missed it, we recently caught up with Jason Dohring who so perfectly plays the dichotomy that is Logan Echolls. In part one of our exclusive chat, he talked all about his experiences on the TV show from his chemistry with Kristen Bell to how he perfected Logan's trademark snark and wit.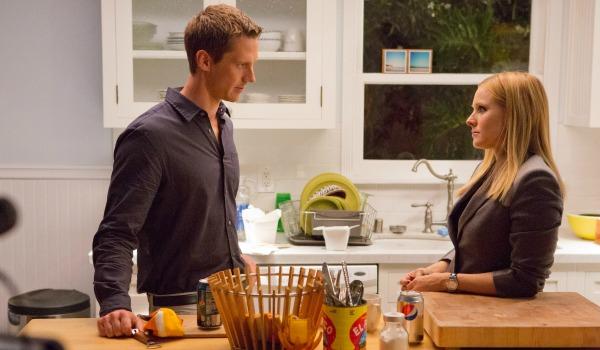 But with the movie that the fans asked for and essentially got made almost here—we also went deep with Jason about his friendship with Kristen off screen, what the die hard Veronica Mars' fans mean to him and he finally reveals once and for all if he is Team Piz or Team Logan!
OK! News: 50 Mind Blowing Facts about Scandal
OK!: The way the Veronica Mars movie got made was all because of the way the fans turned out for the Kickstarter campaign to fund it. Were you surprised to see that the fans were still there and so passionate so many years later?
Jason Dohring: Surely, when we made the show, we were really excited to. We were right out of high school, trying to give it our all as actors. We were trying to make something special and emotionally impactful. I think between that, the witty dialogue, the relationships, and perhaps even being a young teenage show—there was nothing else like it. Not to mention the underdog aspect that people relate to, and Veronica kicking ass as the underdog. I think all those elements tied together something special, which is why we were able to do this.
Article continues below advertisement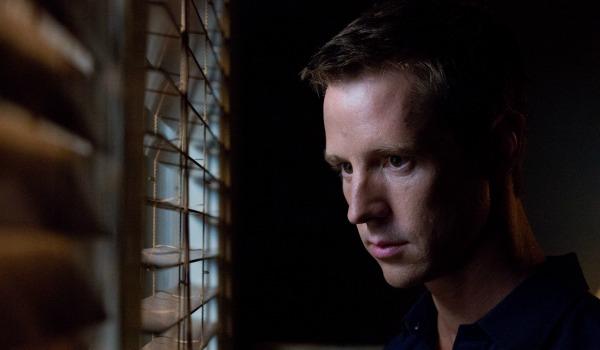 OK!: The show ended in 2007. What has life for you been like between then and when you got the call from Rob Thomas the show's creator that the movie was a go?
JD: Joel Silver, who produced Veronica Mars, had called me right away after the show ended. He was like, 'I want you to play a 400 year old vampire on our show Moonlight for CBS. You get to drive a Ferrari and fly around the room on wires like The Matrix.' I thought, 'This is great. This is Hollywood? Fantastic!' I did that. I did a project for HBO, some cool stuff. All this time, Rob Thomas was like, 'You know we're going to do this movie, Jason. You got to keep your schedule open. We're really going to do this. We're going to launch this thing.' I was like, 'OK, cool.' And then, the conversation was like, 'Okay, next month, we're putting on a KickStarter campaign.' Then I get these texts rolling in saying, 'Dude. Are you seeing this?' You know, $200,000, $750,000. It's going viral.' Kristen Bell called me that day and was like, 'Jay, can you believe this?' It was just like in the next couple days when you saw that Time magazine knew about this little tiny show called Veronica Mars with the strong fan base. I was like, 'Maybe, we did something interesting here?'
OK! News: Find Out How Much Jimmy Fallon is Worth!
OK!: The fans donated so much and so fast, you made way more than the original $2 million goal. How did that impact filming?
JD: It was cool because initially I think we were going to shoot in Vancouver or Louisiana or something like that. But this allowed us to shoot in L.A which was really cool. We'll have palm trees in our shots and be in the ocean. It'll look more like Veronica. It's got it's own style and pace. Also, we were happy to be able to go home to our houses at the end of the day. It was a dream.
Article continues below advertisement
OK!: What was it like on the first day on set? Did the cast have to do team bonding to get back on track?
JD: I was really nervous. I'm always really nervous about acting and just, you know, because working is important to me. My first scene was with Kristen. The whole mood of the movie was so lighthearted. There was no producers behind the monitors pacing back and forth and mumbling amongst themselves. You can pick up if something isn't right. There was none of that. We had cameos, basically friends, coming in to do little roles in the movie. When we started getting into the stuff where we had party scenes, where we had fans coming in . . .
OK! Exclusive: Ashanti is Back and Reveals What Her Personal New Music Is All About
OK!: That was their prize for donating to the Kickstarter campaign, right?
JD: Exactly. They made a certain donation and they came in and would be in a scene. This girl was standing in high heels for 16 hours and was like, 'This is the best day of my life. Thank you so much.' We had a couple fly in from Tokyo, a guy who proposed to his fiancé and this was her wedding anniversary gift because he knew she was such a fan. Ryan Hansen has his arm around these guys in the scene. It will probably be the most active background you'll see in a movie. When we had to have them screaming and having a good time, nobody had to say, 'Come on, guys. This is your 16th hour. Let's go.' They are on their high heels and really excited.
Article continues below advertisement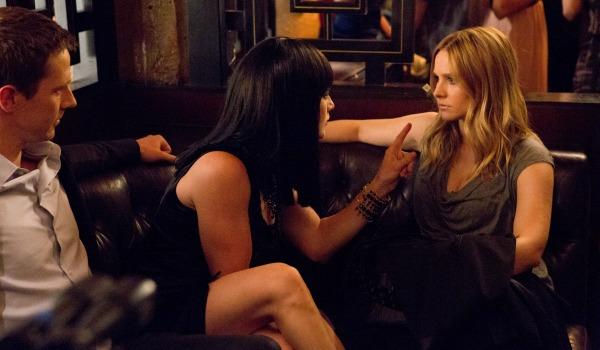 OK!: Had you stayed friends with any of the cast throughout the years?
JD: We went on a couple ski vacations. I had a house in Park City that Kristen came up to a couple times for Sundance and we went skiing. Stuff like that. Ryan Hansen would come up and we would ride snowmobiles. Dax  Shepard, Kristen's husband almost crashed my four-wheeler into my garage. It was actually incredible. He was actually incredibly proficient to watch as a driver. Because we're in the snow, right? You're getting very little traction. He is right at my garage and it's a nice house so I'm like, 'Dax. What the f&*% are you doing?' He looks at me, slams on the breaks, it was incredible. It stopped like a foot or two short. My garage door made it. It was a blast. We get to hang out by the fire and just talk and wake up by the fire at our own times and have coffee. Walk around the warm house. It was nice.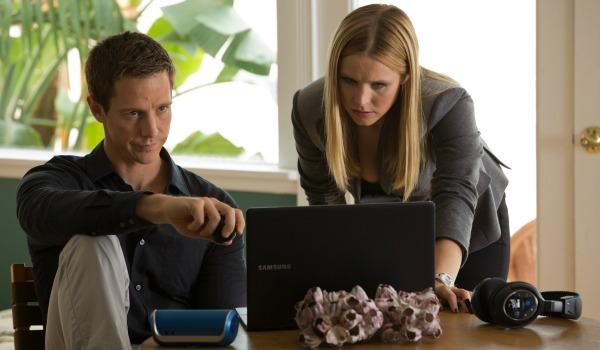 OK!: So if you're friends with Dax, he must not mind that you have kissing scenes with Kristen?
JD: No, no, no. Obviously, it's all business. I am just so excited to work with her.
OK! Exclusive: Reza Farahan Taste Tests All the Housewives' Booze!
OK!: So let's talk about the movie—where is Logan when we meet him again?
JD: It starts off that Logan's pop star girlfriend, a la Katy Perry ends up getting murdered. Logan's the number one suspect. Doesn't know what to do—he calls Veronica, who hasn't taken a case in years. She gets this call out of the blue. She's just out of law school, in New York City, she is with Piz but decides to come and help me. That's where we pick up the story.
Article continues below advertisement
OK! Exclusive: The Vampire Diaries' Michael Malarkey and Zach Roerig on Their Messiest Cast Mate and more!
OK!: So, are you Team Logan or Team Piz?
JD: I should say I am Team Piz. That's what you want for somebody. She'll have a nicer, stable life with Piz, but there would be some drama, ups and downs with Logan. I think they both come from a challenged upbringing with family issues and stuff like that. They both have a very biting intelligence, understanding, and passion and that's why they click. People like to see them together.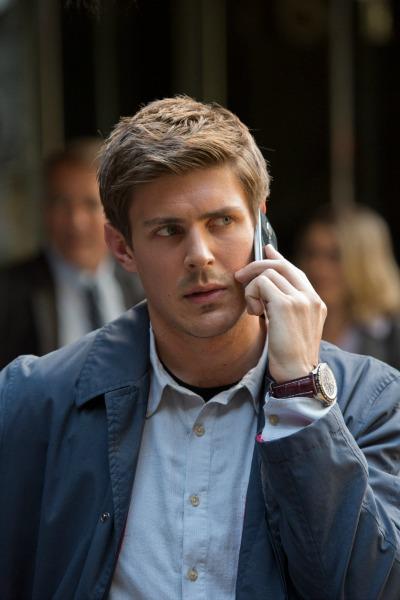 OK!: It looks like there are a few fight scenes in the trailer. What were those like to film?
JD: I like that stuff. We had the stunt guys from the Fast and Furious? We had a brawl once that looked like a choreographed dance. It wasn't just like 20 guys punching each other. It was like ten guys and then two or four of them fade out as two or four are coming back in and then two fade out as more come in. Usually it's just, 'Get everyone in there and have them fight!' This was really cool. When you show up as an actor, they have everything choreographed. You walk in and take all the credit and the choreographers do all the hard work.
Article continues below advertisement
OK! Exclusive: Carson Kressley on the Celebs He Wants to Give a Makeover!
OK!: So, do you think there will be a sequel to this movie? Will this be the first of many Veronica Mars movies?
JD: Rob has talked about that. We just have to see how this plays out. You could already consider this a success because, I mean, what do you have to do except film it and release it to your fans? Nothing fell short. I trust, based on the feedback we've heard, that we won't be disappointed—which is so cool. It's like having four aces in your hands when you're playing poker. I'm really happy that I have a movie that's good that people will like!
Well, there you have it! What do you want to see happen in the Veronica Mars movie? Are you seeing it on opening day? Tweet us at @OKMagazine or leave a comment below!
Oh and you didn't think our coverage of the movie stopped there, did you? Check back every day this week as we have interviews with more of your favorite Veronica Mars' stars like Chris Lowell, Ryan Hansen and Krysten Ritter PLUS our review of the movie!  Yes, we saw it, and here's a hint—you're going to love it!