NEWS
OK!'s Hilarious Night With 'Parks and Recreation' Star Aziz Ansari!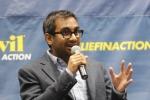 Article continues below advertisement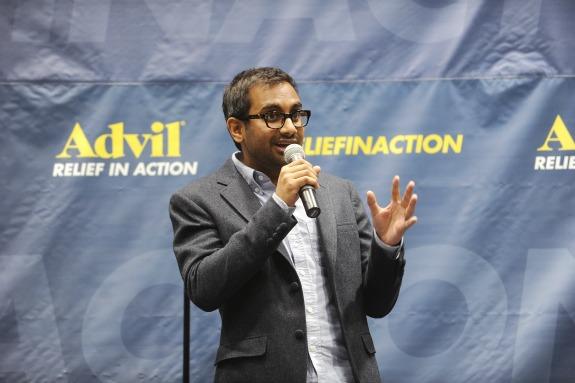 Watch: Maria Menounos Describes Her Dream Date with NKOTB
But I digress . . . I was there to interview Aziz and watch him perform an intimate (and surprise) stand-up show for 100 Superstorm Sandy volunteers in connection with Advil's "Relief in Action" campaign.
Watch: Kate Middleton Watches Reality TV?
I couldn't wait to dive in and get to know Aziz a bit better. If you love Parks and Rec, then you know his character Tom Haverford always has a get rich quick scheme on his mind and a lady that's catching his eye. In real life, Aziz is just as hilarious but way more down to earth . . . get ready to laugh as he reveals what he never wants to be called and what movie role he should have never turned down (wink, wink)!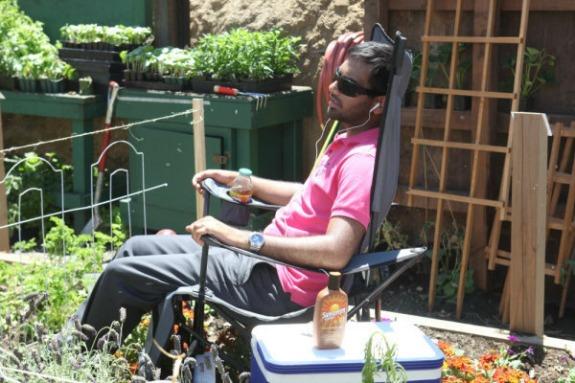 OK!: How did you get involved with Advil's Relief in Action?
Aziz Ansari: Advil is kicking off their 'Relief in Action' campaign and it's a year long initiative. But tonight is a special night for those who volunteered with Sandy. They asked if I would do stand-up and I immediately said yes because it's cool to do something for these people who were kind enough to volunteer. I've lived in New York a lot and New York is a special place for me. When anything happens here, it's really cool how the city really comes to together and stands behind everyone. This is the least I can do for these volunteers.
Article continues below advertisement
OK! News: Do You Know Benedict Cumberbatch?
OK!: Do you get nervous doing stand-up?
AA: Stand-up my favorite thing—it's the funnest thing I get to do. I enjoy Parks and Rec but stand-up to me is always going to have special place. It's solely my thing and it's cool to have something where I get to talk about anything I feel like talking about.
OK!: But you get to play a really hilarious character on Parks and Rec . . . Tom Haverford's Rent-a-Swag business so funny to watch unfold. What kind of business would you have started in middle school if you could?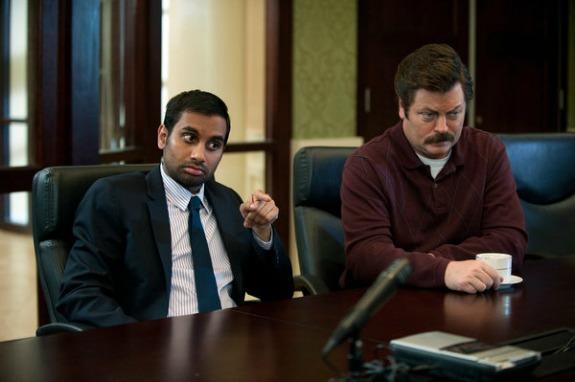 AA: Maybe one of Tom's ideas of a baby tuxedo company. I would have stolen Tom's idea and done that.
OK!: Could you have given up "screens" the way Tom was mandated to?
AA: I'm sure that hit home with a lot of people. I try to stay off my phone a bunch but it's hard—very addicting.
Photos: Readers and Their Celeb Doppelganger!
OK!: Now, tonight is all about honoring people who help. Who helps you with the important things, like your wardrobe?
Article continues below advertisement
AA: I trust my gut on that.
OK!: You're known as a bit of a foodie—who helps you with finding the best new spots?
AA: Foodie—I'm wary of that term. It just has some douchey connotations, I just say that I enjoy food. The Internet is a great resource for that with so many people writing about food. I'm lucky to have become friends with so many chefs so I can ask them what is good or when I'm traveling ask where to go in the cities I'm in.
OK! News: TV Nerds Who Are Hot in Real Life
OK!: You're also so lucky to have landed the role of Tom Haverford but are there are any roles you really wanted but didn't get?
AA: I was supposed to be Magneto in X Men: First Class but they gave it to Michael Fassbender. They said they weren't ready for a young, Indian Magneto. They said might consider me for the reboot.
OK!: That's a shame cracking up. Was there a role that YOU regret turning down?
Article continues below advertisement
AA: Wolverine. But, I said, 'No—just give it to Hugh Jackman. He did such a good job that I can't be accountable for that.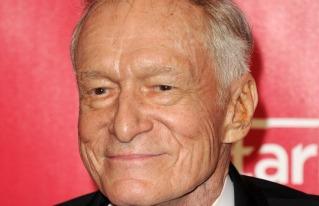 OK!: Now, if your own life was going to be made into a movie, who would play you?
AA: Obviously Daniel Day Lewis. I mean if they can get Daniel, let's do it. But not now—a year or two we can make it.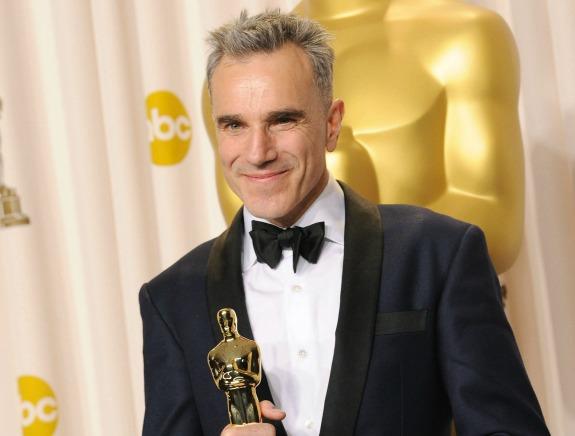 OK!: Have you had any crazy fan experiences?
AA: This lady came up to me and said, 'You've been rude to me three times!' I was like, 'What? I've never met you.' And she said, 'I told you that you were funny in Observe and Report and you rolled your eyes and walked away.' I was like, 'That definitely wasn't me!' and she was like, 'Yes it was!' and I was like, 'No it wasn't! You know what happened? You told some other Indian guy and he rolled his eyes because he wasn't me!' She would not believe me. Who would do that? It takes way less effort to just say thanks. I'm not that insane!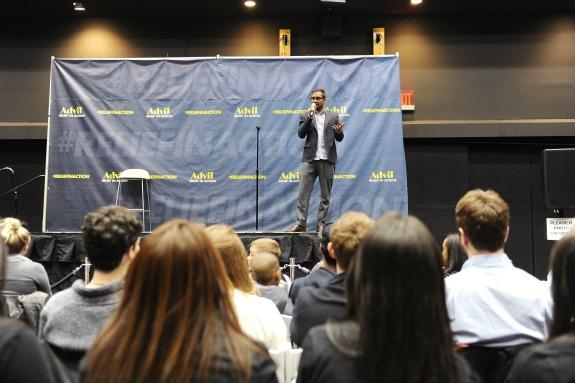 OK! Exclusive: James Maslow Was Almost in What Blockbuster?
So, while Aziz kept me laughing our whole interview (you know he wasn't really up for Magneto, right?), his stand-up set was pretty friggin funny too. Especially because he made me and my husband an integral part of things! Yes, while Aziz went on about how he's very wary of marriage—he picked on us and my husband tell the whole story of how we got engaged in front of the crowd. He made fun of us, of course, but even agreed that our story was sweet—which was a major score coming from a guy so anti-commitment (but my plan is to get into that phobia if I get to interview Aziz again!)
Why do you think Aziz is so funny? And have you been a part of any "Relief in Action" lately? Tweet or Instagram those moments with #ReliefinAction and tweet @OKMagazine your favorite Tom Haverford moments or Aziz jokes!