NEWS
Explosive New Info On Missing Ballerina — 'Dissolved In Acid' With Search Underway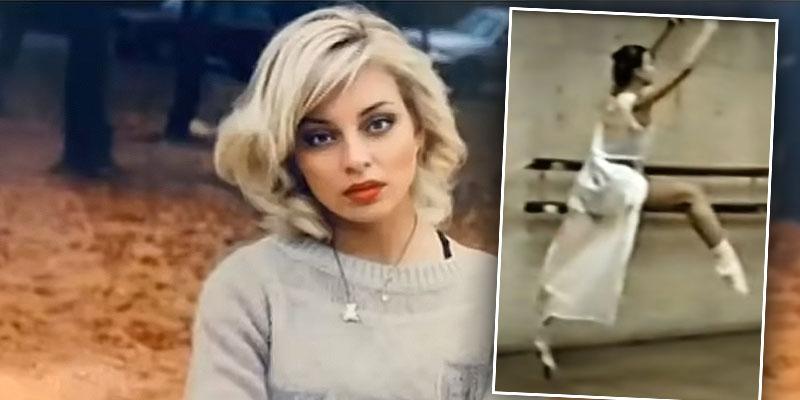 It's been six years since Russian ballerina Olga Demina, 25, went missing, and now detectives believe they have a break in the case. Demina — who was a dancer with the world famous Bolshoi Theatre — is believed to have been murdered by a man named Malkhaz Dzhavoev, 40, who was described as her "manager" and "lover," and is now a prime suspect.
According to The Sun, a law enforcement official told Komsomolskaya Pravda that Dzhavoev revealed that Demina's corpse "was dismembered and dissolved in acid," and her remains were thrown into a well near a lake. "Search is underway there now," a source revealed. "Sulphuric acid does dissolve everything to zero. Some body fragments should be preserved, but they still need to be found."
Article continues below advertisement
WAKANDA FOREVER: CHADWICK BOSEMAN LAID TO REST, OFFICIAL CAUSE OF DEATH REVEALED
Right before she disappeared, Dzhavoev made Demina dance for a group of businessmen at a nightclub outside of Moscow. Dzhavoev and his father reportedly bought sulphuric acid from an industrial source.
Demina's mother, Elena Demina, said that the dancer paid a large amount of money to Dzhavoev before her untimely death. Demina sold her car, but Dzhavoev "took the money," her mother said. "Olga also had loans in her name — and gave the money to Malkhaz," she revealed. "She was completely at his mercy."
'SILK' ACTRESS SEI ASHINA, 36, FOUND DEAD IN HER TOKYO APARTMENT
Last year, a skull was discovered close to where Dzhavoev's phone signal was registered on the same night Demina vanished, but it was not linked to the case.
Demina was allegedly killed as part of a sting operation by a man who had "sexually compromising" photos of her. Demina paid money to prevent the photos from being uploaded, but they were eventually posted on the internet.
Article continues below advertisement
The criminal case states that while Dzhavoev was in the apartment on August 20, 2014, he "allegedly attacked Demina and committed premeditated murder." However, Dzhavoev's lawyer has denied that his client was involved and claimed that the ballerina left the country. "We have information that Olga Demina was long dreaming of leaving Russia and arranging her personal life abroad," a member of his legal team said.