NEWS
OK! Q&A: 'It Girl' Turned Businesswoman Paris Hilton Tells All About 'The Real Me'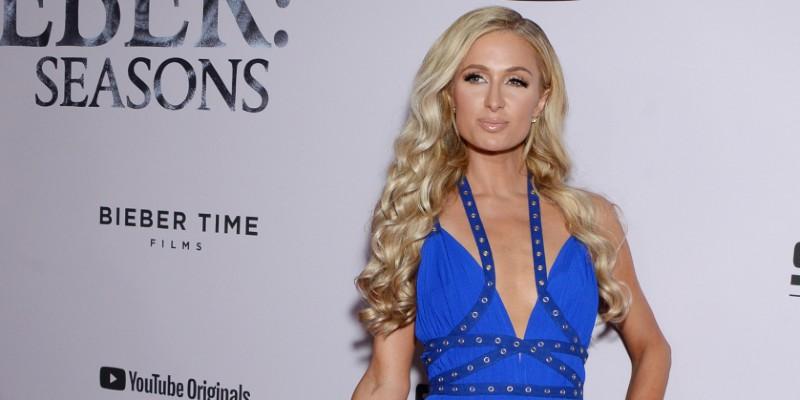 Article continues below advertisement
The candid film covers the highs and lows of being Hilton — from her globe-trotting DJ gigs to the shocking confession that she was mentally and physically abused while attending a boarding school in Utah. "I talk about things I've never discussed before," she says. "I hope people will finally understand who I truly am, and realize that there's more to me than they think."
Here, Paris talks about growing up and her plans for the future.
Did you have any reservations about doing the documentary?
PH: I was very reluctant to do it. This is completely different from anything I've ever done. But it was an amazing, therapeutic experience.
What was watching it back like?
I was like, "Oh, my God… can we cut that?" I was freaking out. But the director and producer had total control, so everything's in there.
PARIS HILTON'S BOARDING SCHOOL ABUSE LED TO SEX TAPE WITH RICK SALOMON
Article continues below advertisement
How's DJ life treating you?
I've been traveling around the world 250 days a year for nearly two decades. It's hard, but success is something that really drives me.
Who's in your squad these days?
I have a very close circle of friends. Growing up in Hollywood, it's hard to trust people because you never know their intentions. My sister, Nicky, knows me better than anyone. There are so many yes people around, but she tells me the truth. She's my best friend.
Where would you like to be 10 years from now?
Expanding my empire. I have 19 product lines and I just released my 25th fragrance. I have my own real estate properties, some tech ventures and I'm writing another book. And yes, I need to clone myself!