NEWS
Pete Davidson Shares Disturbing Instagram Post — 'I Really Don't Want To Be On This Earth Anymore'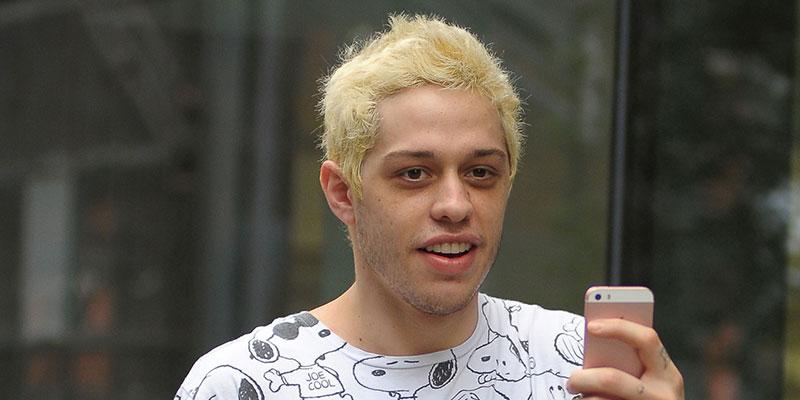 Saturday Night Live star Pete Davidson shared a disturbing post on his Instagram Saturday afternoon that has his fans worried for his life.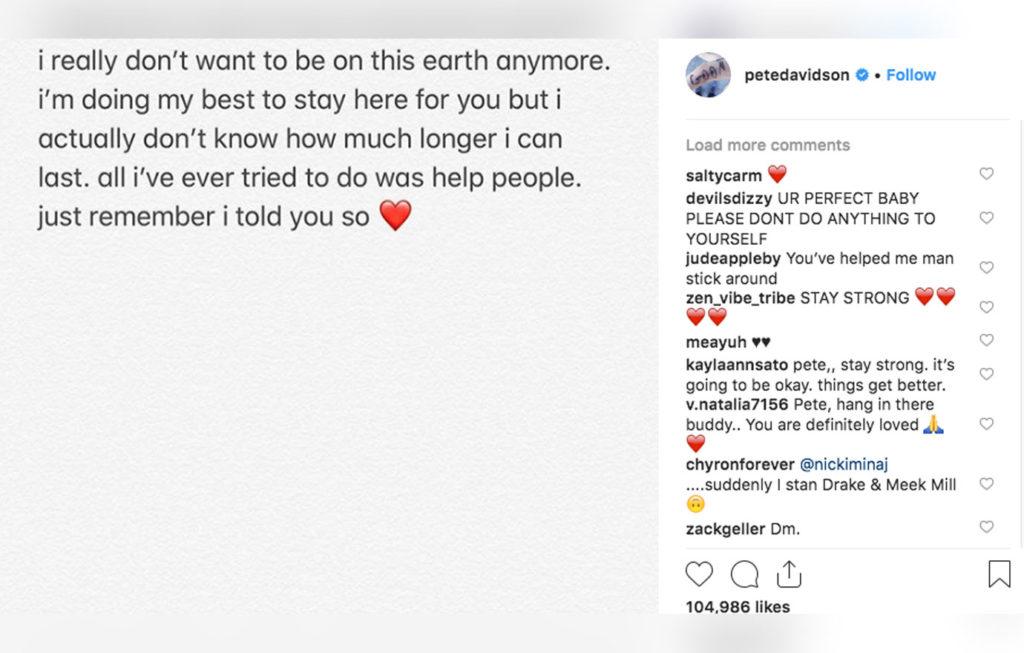 "i really don't want to be on this earth anymore," he wrote. "i'm doing my best to stay here for you but i actually don't know how much longer i can last. all i've tried to do was help people. just remember i told you so," next to a heart emoji. The post was deleted shortly after he uploaded it. He has also deleted his Instagram account as of Saturday afternoon.
Article continues below advertisement
Thousands of fans and fellow celebs left him supportive comments on the post, notably Taraji P. Henson who said in part "I LOVE YOU SO MUCH!!! YOUR VOICE IS NEEDED. YOUR LIFE MATTERS!!!!! YOU MATTER BABY!!!!!!"
Pete has said something like this in the past when he talked of suicide in a separate post in early December. A lot of that surrounded his online & public bullying that he received over the past 9 months. "I just want you guys to know. No matter how hard the internet or anyone tries to make me kill myself. I won't. I'm upset I even have to say this. To all those holding me down and seeing this for what it is — I see you and I love you. Pete."
His life changed drastically after starting a whirlwind relationship with pop star Ariana Grande earlier this year. They got engaged in only to call it off four months later in October.
For those struggling with emotional distress, you can call the National Suicide Prevention Lifeline at 1-800-273-8255.