NEWS
Ouch! Prince Harry's Netflix Deal Called 'Biggest Royal Sellout In History'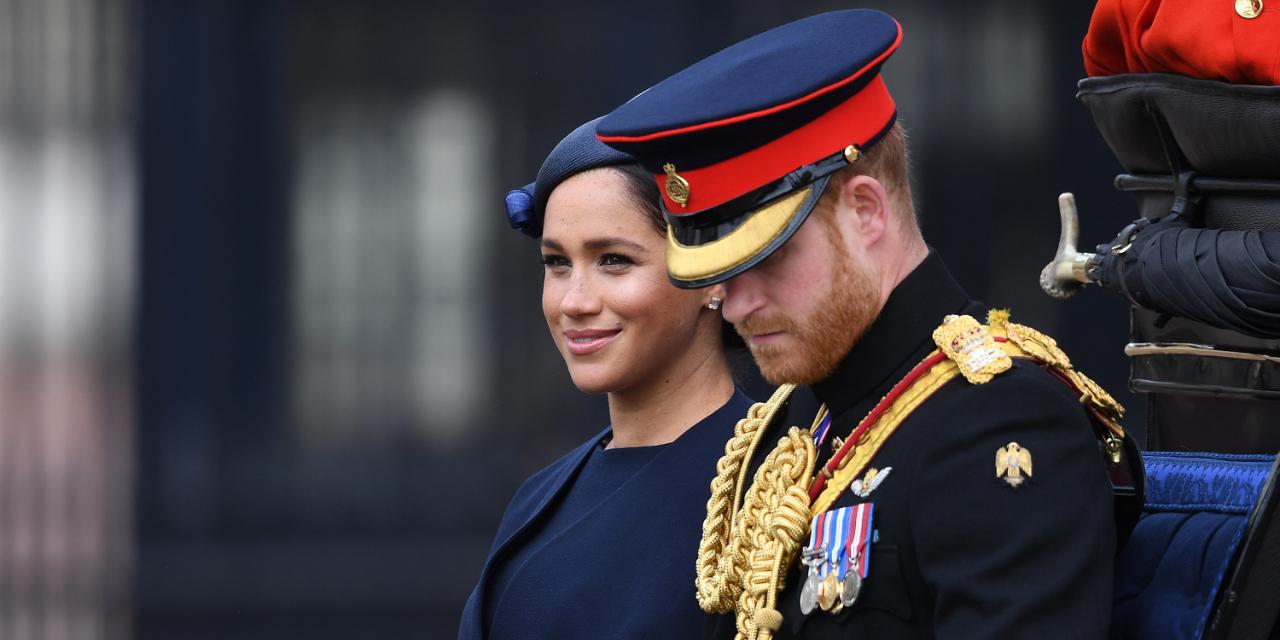 Prince Harry and Meghan Markle's multi-million Netflix deal is said to be posing a huge danger by eclipsing the work of the royals, and the Queen is the least bit thrilled.
The news comes in light of the Sussexes trying to produce "hopeful" content in the form of docuseries, documentaries, feature films, and animated shows for children under their yet-to-be-named production banner. Netflix has said that they are "incredibly proud" of the couple choosing them as their "creative home," with the streaming platform's CEO adding that it will be some of the "most exciting, most viewed content next year."
Article continues below advertisement
"This could be, by far, the biggest royal sellout in history," he said. "The couple have gone from being full-time working royals to producers in Hollywood. This is the strongest indication that they have zero intention to return to the royal fold."
According to Larcombe, the Sussexes' new alignment "goes so against what the royal brand stands for and what royal work has been in the past." He added: "It would never be allowed."
Article continues below advertisement
Larcombe believes that the Queen will not shut her doors on Harry altogether — at least as his grandmother. However, he thinks that it will "sever ties in terms of them returning as working royals."
PRINCE HARRY AND MEGHAN MARKLE ARE TRYING TO BUILD BRIDGES WITH THE QUEEN, REVEALS SOURCE
In his disclosure, the royal expert drew parallels between the works of the two brothers.
"While Prince William and Kate go to the opening of a school, Harry and Meghan may be on the sofa with the Obamas, or visiting a war zone. I believe it really is a sign he's turning his back on the royal family," Larcombe said. "If it's a big success, which it may well be, then it could be to the detriment of his family. If it's a flop, he may have damaged the brand he's trying to build with Meghan."
Harry and Meghan had their royal exit earlier this year; the 35-year-old Prince had cited lack of privacy and paparazzi intrusions to be the contributing reasons behind his decision. Calling the media "a powerful force," Harry said he wanted "a more peaceful life."
However, their new Hollywood dream will be anything but private, and unlike Meghan, who is accustomed to the entertainment world, Harry may feel like an outcast.
"He is a fish out of water in the TV world — this is Meghan's territory, and some could argue this is what she wanted all along," Larcombe explained.