NEWS
Prince Royce Rocks Pepsi Summer Solstice, Talks Fave Concert Experience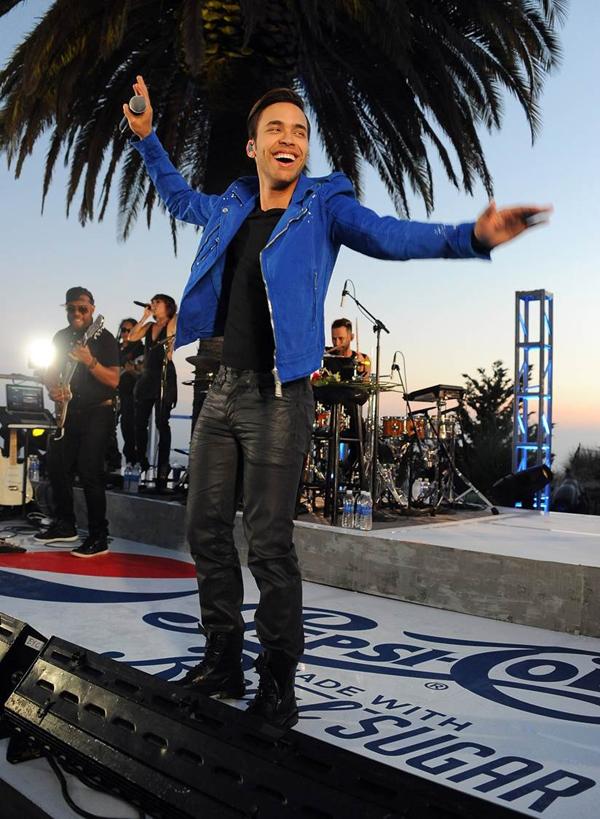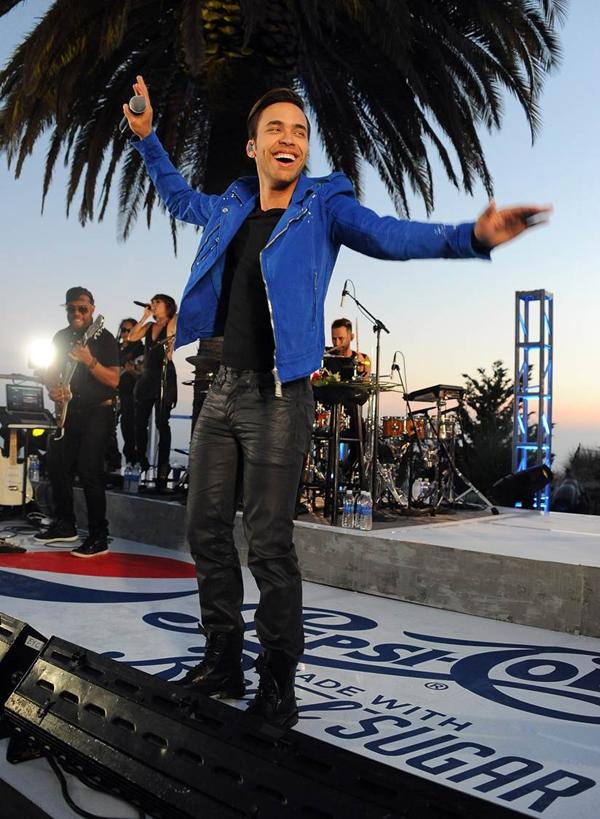 Latin superstar Prince Royce acted as the grand finale to Pepsi's Summer Solstice concert extravaganza on Saturday to commemorate the longest day of the year and the official first day of summer by performing a steamy set at a private estate in Malibu, Calif. for Vevo viewers.
OK! News: Why Did Jennifer Aniston's Friends Stage an Intervention?
The singer did not disappoint, performing upbeat numbers, romantic tracks and, of course, the cover of "Stand By Me" that made him famous.
Article continues below advertisement
If you didn't have a chance to catch the Pepsi Summer Solstice concert as it was unfolding, you can relive the action on Vevo, but first read on as Prince Royce answers a few of our burning questions.
OK! News: Jennifer Lopez Shows Off Her Killer Choreography
OK!: What appealed to you about participating in this concert event?
Prince Royce: Since joining the Pepsi family earlier this year, I have been blown away at some of the epic and unexpected ways the brand brings artists like myself closer to our fans. My shows are about the music, of course, but also about sharing with my fans and being close to them. Fans can expect to feel close to me whether they are there with me or at home watching the show on their computers. And what better place to spend a summer night with my fans than in Malibu and around the world during the live stream of Pepsi's Summer Solstice concert on Vevo.
OK!: What's your personal favorite summer concert memory?
PR: My first important summer concert memory came in recent years as ironically, I had never really gone to a concert before I became a recording artist. A few years back, I went to a show at the American Airlines Arena with three iconic Latin artists with very different styles and it was a real experience seeing each of them do their thing on stage. They were all amazing at what they do and absolutely memorable. The concert was called Gigan3 and it was with Marc Anthony, Marco Antonio Solis and Chayanne.
Article continues below advertisement
OK! News: Kelly Clarkson Debuts a Photo of Baby River
OK!: What are your plans for the rest of the season?
PR: My North American tour kicks off on the west coast on July 31 and will make more than 30 stops throughout the U.S. and Canada. It is my third tour and I have a lot more music, a more elaborate production, wardrobe, dancers, the best lights, sound and a killer band...so I'm excited to share all of that with the fans. I am also working on my first pop album in English under the RCA label and will be releasing a single in the coming months so it will be a busy summer.