NEWS
Red Carpet Confidential: Find Out Which Saturday Night Live Alums Bill Hader Considers Family
Instead of preparing for the season premiere of Saturday Night Live this weekend, Bill Hader will be awaiting box-office results for his latest film, Cloudy With A Chance Of Meatballs 2, which hits theaters today. He voices the film's hero, Flint.
After eight seasons on the sketch comedy show, the Emmy-nominated actor, 35, retired from SNL and moved to L.A. with filmmaker wife Maggie Carey and their daughters Hannah, 3, and Harper, 1.
Article continues below advertisement
Photos: The OK! Editors Favorite Skits from Saturday Night Live
How is life after the show treating him?
"It's been good," he tells me this week during a movie event at the Empire State Building in NYC. "I've just been in L.A. with my family. It's been nice, having a backyard. It's been very nice.
Still, feelings of nostalgia will surely creep in when he watches the first episode since he left the cast.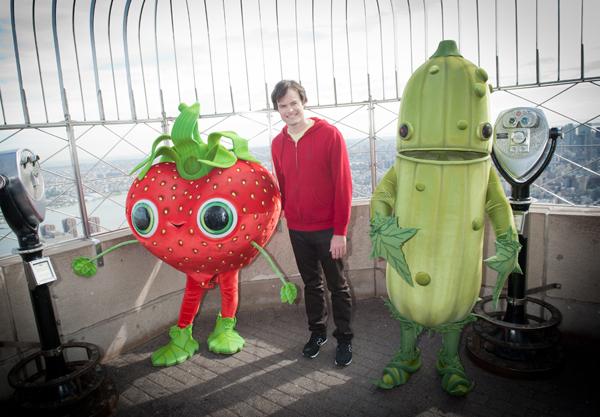 "I'll miss all the people there," he says. "That's the hardest thing. We just had Seth Meyers' wedding, and saw a lot of the SNL folks there. That was tough. Not being able to see those people and hang out with them. I'll miss all of them."
Watch: Tina Fey Jokes About Her Wardrobe Malfunction at the Emmys
Next up, we'll see Bill in The Skeleton Twins opposite fellow SNL alum Kristen Wiig.
"Our bond is pretty tight, but it's very much a sibling thing," he says. "You don't hang out every day, you don't see each other, but when you do see each other, it's like seeing a family member. Anytime I see Andy Samberg or Kristen, it's much more of a sibling feeling."
MORE ON:
Red Carpet Confidential
Article continues below advertisement
Will he watch the show even though he's not part of it?
"Yeah, yeah, yeah," he says. "Now I'm just going back to being a fan again. I'll be that jerk watching on my DVR on Sunday laughs in the morning, like 'let's see what they did on SNL last night.' I'll be that guy."
OK! News: What You Need to Know About SNL's Newbies
Here's my pic with Bill on top of the Empire State Building: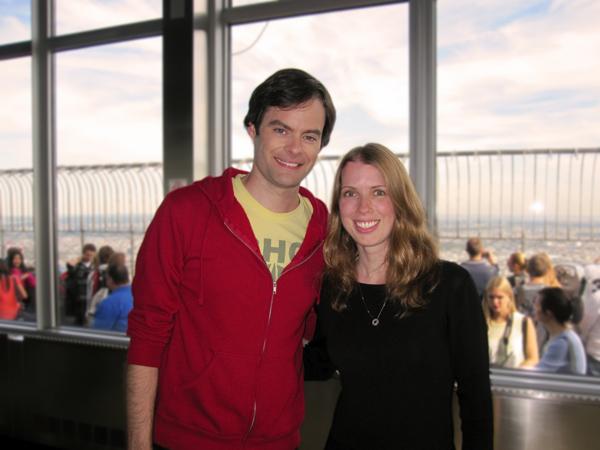 Catch the season premiere of Saturday Night Live Saturday at 11:30 p.m. ET on NBC. Tina Fey hosts, and Arcade Fire is the musical guest. Will you watch SNL? Will you see Cloudy With A Chance Of Meatballs 2? Tweet us @okmagazine.