NEWS
Red Carpet Confidential: The Surprising Thing Keri Russell Hides From Her Children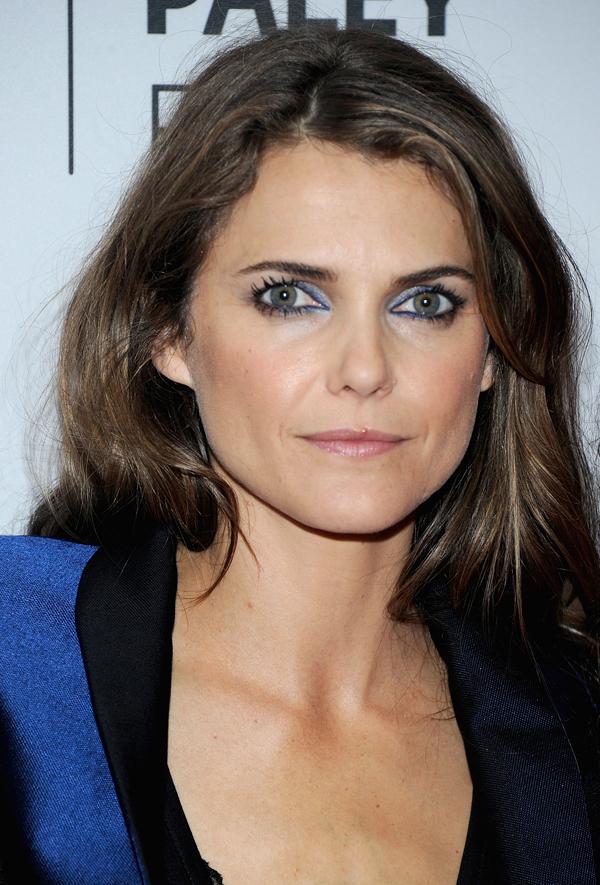 Keri Russell plays a mom who hides her job as a Russian spy from her children on her FX hit drama The Americans. So in real life, what does the Golden Globe winner keep from kids River, 6, and Willa, 21 months, whose dad is carpenter hubby Shane Deary?
OK! Exclusive: Would Keri Russell Chop Off Her Hair Again?
"Constant anger," candid Keri, 37, deadpans to me Friday during the PaleyFest: Made In New York: The Americans event before adding with a laugh, "No, I'm kidding."
Article continues below advertisement
Still, raising a family has its ups and downs.
"Being a parent is hard," she admits. "Just trying to stay steady, and see it from their perspective. The difficult thing about being a parent is not getting so upset and going mock yells 'you stifles—why aren't you listening to me?' ends mock yell But going 'Well, the reason I'm saying this is because you need to listen to me.'"
Watch: Alexis Bledel In The First-Ever Episode of Gilmore Girls
She adds, "I guess hiding your true feelings. I mean, you have to show them a little bit, but I think that's hard. "
Keri and I go way back: When then-boyfriend Tony Lucca's (and future *NSYNC member JC Chasez's) Mickey Mouse Club spinoff group MMC launched their tour at Tower City Center in Cleveland, Ohio in 1993, her sister Julie was along for the festivities, capturing everything on camcorder for Keri while she was away working on projects. I was a teen reporter for the Cleveland Plain Dealer, and hanging with the Mouseketeers much of the day. My then-seven-year-old sister, Stephanie, was wearing a Mickey Mouse Club dress, and was asked to spin around on camera for the video. Ha!
Article continues below advertisement
OK! Exclusive: Which FX Star Wants Caroline Manzo As His Mom?
Later, during my MTV days in 1999, Tony introduced Felicity-era Keri and I during Chasen Hampton's Buzzfly gig at Hollywood's Martini Lounge also attended by many Mouseketeers, including the celebrity-crush-of-my-life Damon Pampolina and Ryan Gosling, who gave me a kiss on the cheek that night. He was very tall, and had bleached-blonde hair—he was the star of Young Hercules at the time. Jealous?