NEWS
Red Carpet Confidential: Kim Kardashian, Kristen Stewart, Katy Perry & More Storm The Met Gala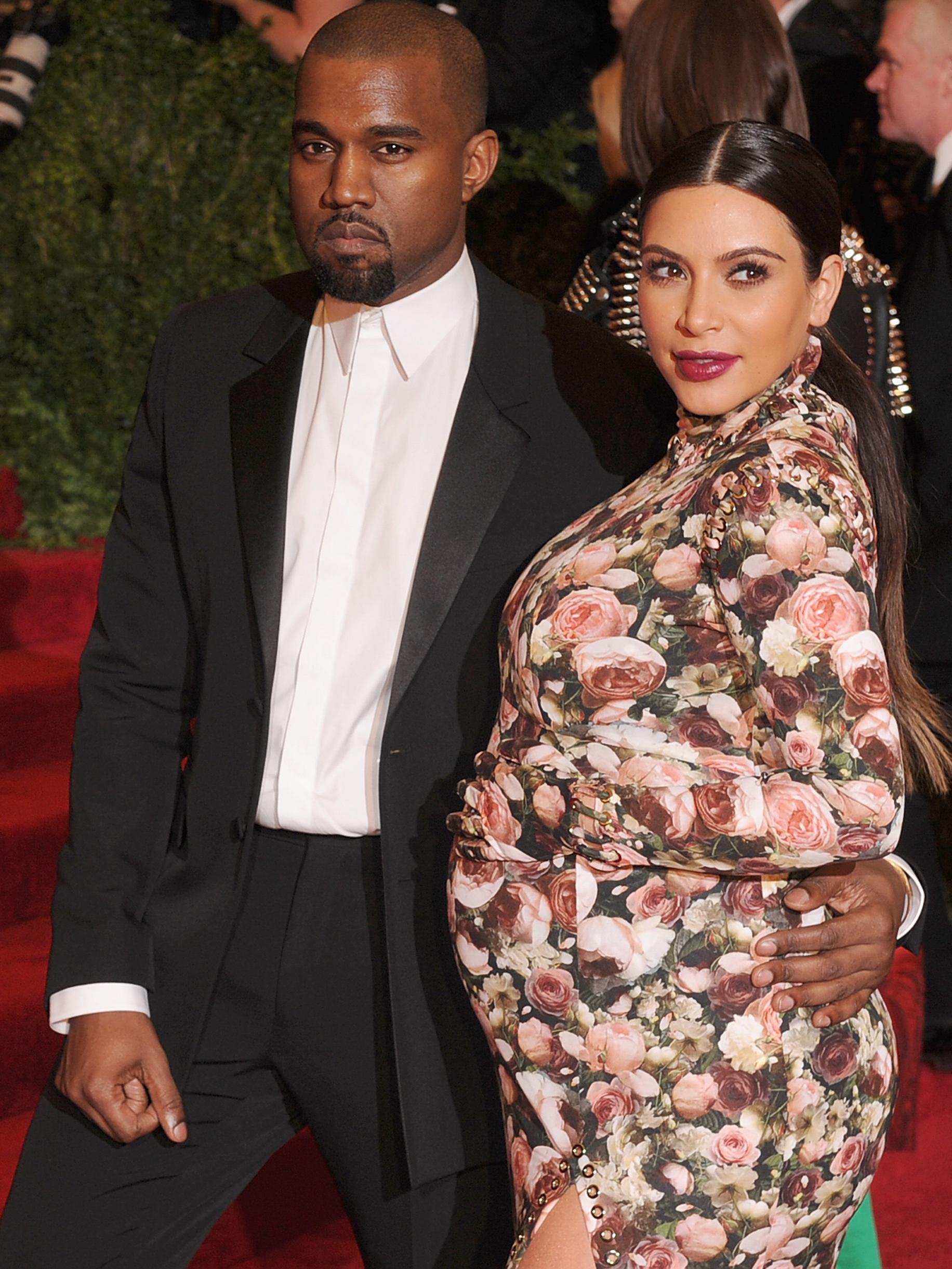 When Kim Kardashian makes her debut at the Costume Institute Gala celebrating the opening of Punk: Chaos to Couture held Monday at the Metropolitan Museum of Art in NYC, not everyone is welcoming.
As the reality star, whose due date is rapidly approaching, carefully makes her way up the red-carpet lined stairs and into the gala with boyfriend Kanye West and designer pal Rachel Roy, a guest winces at her while they stand face-to-face.
Article continues below advertisement
The floral-frocked mom-to-be bristles.
OK! GALLERY: RED-CARPET FASHION FROM THE 'PUNK: CHAOS TO COUTURE COSTUME' INSTITUTE GALA
It's a minor blip in what would be a major night for the A-list guest list that also includes Beyonce, Madonna, Jennifer Lawrence, Gwyneth Paltrow, Cameron Diaz, Gwen Stefani, Kristen Stewart, Miley Cyrus, Taylor Swift, Katie Holmes, Jessica Biel, Sarah Jessica Parker, Katy Perry, Uma Thurman, Nicole Richie, Jessica Alba, Kirsten Dunst, Christina Ricci, Tiger Woods and Lindsey Vonn, Maggie Gyllenhaal, Michelle Williams and more.
Preparing for the annual event is no small task.
"It's a bit like a gothic princess, this dress," says Ashley Greene of her Marchesa frock, adding that it took 1½ hours to get ready. "I felt like it was a good mix between myself and punk. "
OK! GALLERY: HAPPY BIRTHDAY ASHLEY GREENE—HERE'S YOUR STYLE FILE
Hm, what's the most punk thing about her?
"My motorcycle boots," she tells me.
Up next is Katie, who is wearing a white gown with a long train, which looks wedding-ready. Could this be her subtle hint that she's ready to give love another shot?
Article continues below advertisement
Sarah Jessica defines punk, saying "It's curiosity. I think about young people who may be still think that a conventional choice is not necessarily something they need to abide by."
OK! GALLERY: SARAH JESSICA PARKER PICKS FLOWERS WITH HER GIRLS
As for her choice of outfit that includes a headpiece and over-the-top plaid boots?
"Mr. Louboutin did the boot—we thought the plaid look spoke to that era. He didn't want it to match; he wanted it to clash in some way, but co-mingle. Here we are."
Article continues below advertisement
"You don't want to know what I ate," she says moments before getting a friendly-yet-shocking slap from Nicki Minaj. "It's not very Vogue. I had a salad, French fries, grilled cheese sandwich and some tomato soup. That's from 6 a.m. to now."
She's not alone.
Miranda Kerr says, "I actually just had avocado on toast laughs just before I left. I had a little snack. It's a long walk to the dinner table!"
OK! GALLERY: SEE PHOTOS OF GWYNETH PALTROW, RIHANNA, KIM KARDASHIAN, HEIDI KLUM, EMMA ROBERTS, KATE UPTON, JULIANNE HOUGH, IVANKA TRUMP, EMMY ROSSUM, MIRANDA KERR, STACY KEIBLER AND MORE IN THE VALERIE GALLERY
Ashley says, "I did eat today. I made sure, because from the point you leave the house, it generally takes about two-and-a-half hours before you eat, so I did. Lots of protein."
Hm, who is she most excited to see tonight?
MORE ON:
Sarah Jessica Parker
Article continues below advertisement
"This night is kind of an artistic expression," she says. "Every dress is like an art piece. It's really fun to see. I don't think I'm excited to meet anyone more so than I'm excited to see a lot of my friends. I feel like I bump into everyone here—Kristen Stewart probably. I'm excited to see everyone."
Avoiding a wardrobe malfunction is top of mind for the Twilight beauty. Her top tip?
"Have someone with you that has a needle and thread," she says.
Ah, here's Kristen, who strides in moments before Katy. It's crazy—Kristen looks miserable, but Katy is thrilled.
OK! GALLERY: 40 MUST-SEE DRESSES AT THE 2013 OSCARS
Meanwhile, J-Law waves but admits her publicist warned her not to speak to reporters.
Pleasing host Anna Wintour is top of mind.
"I wanted something very simple," Mindy Kaling says of her purple gown. "I thought I'd let the models rock the editorial stuff, and I want to be friendly and look pretty. I want to meet Anna and not have her turn her nose up at me because I tried to do something that I shouldn't have done."
Article continues below advertisement
She's also got a friend in Jimmy Fallon, who praises performer Kanye.
"Kanye is the way to go," he says. "He knows what's up. He knows what to do."
Previous attendee Glee star Darren Criss could school her in the way things work. He admits he now knows his way to the bathroom, and that "cool stuff" awaits him as he makes his way through the door.
"It's fun because Anna doesn't like having everyone's publicists and managers, so it's sort of like spirit animals with us," he explains. "You just have people being themselves and really hobnobbing in the way they would by themselves, which is nice."
Article continues below advertisement
OK! GALLERY: 30 CELEBRITIES WHO HAVE TWO FIRST NAMES
Hm, what's his spirit animal?
"Mine would be a dolphin or a penguin. Something slippery! I just like to have fun."
Still, not everyone will party stay out until the wee hours.
"I wish I could have some fun story about how I'll be out until the sun comes out, but I'll probably be home in three hours," Kelly laments.
Kate says, "I hope not. I have a clock purse—my time runs out soon. laughs"
Jimmy adds, "They're throwing me out now, but I will stay out as late as possible. That's how punk I am."
As for the final guest? It's Madonna with boyfriend Brahim Zaibat by her side. Now the party can officially begin!
Which guest do you think would be the most fun? Which guest would be the wallflower? Tweet us @okmagazine.