NEWS
Red Carpet Confidential: Lucy Hale Reveals The Surprising Pretty Little Liars Co-Stars She's Closest With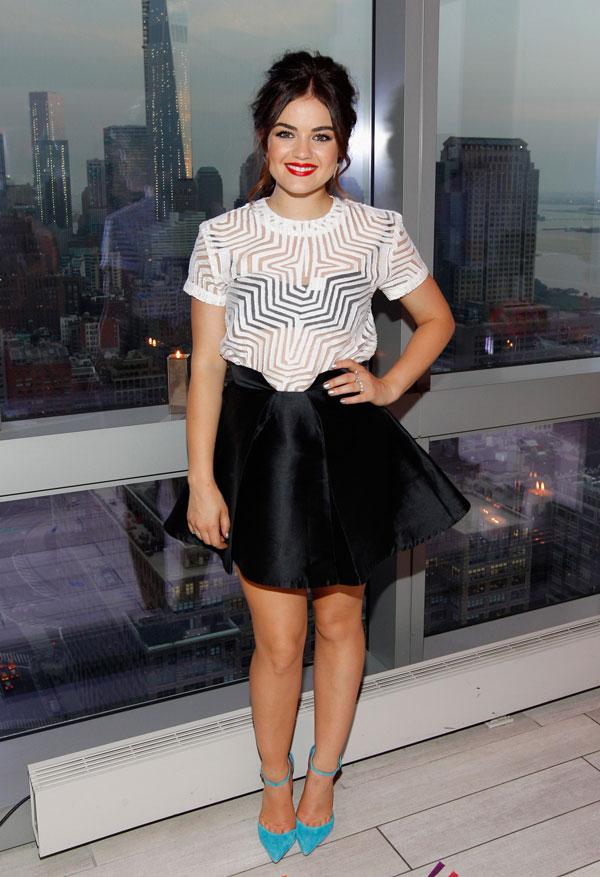 Just because Lucy Hale stars on ABC Family's Pretty Little Liars doesn't mean she gets everything she wants.
The actress, 24, who has been suggested to play Anastasia Steele in the upcoming Fifty Shades of Grey film, knows there's stiff competition.
OK! News: The Pretty Little Liars Finale And Other Shows to Watch Tonight
"There's so much hype around it," she told me during mark.'s tenth birthday event held at Trump SoHo in NYC. "I think any girl in Hollywood would give their left arm to play her, but I'm curious to see who they'll cast."
Article continues below advertisement
Navigating a showbiz career can be challenging, but one thing that keeps Lucy sane is her close-knit group of female friends, with whom she enjoys hiking, doing yoga, and seeing movies.
"I can count the people I trust on two hands," she says. "Some of them are actors, some of them go to school. Some of them have regular jobs."
For Lucy, having girl friends is key.
"It's important to have strong, loyal women around you because unfortunately women are our own worst enemies. I've always been a girls' girl, and in a town where there's so much competition and jealousy, I've always felt like there's room for everyone."
She considers her closest PLL co-star to be Janel Parrish, who plays Mona.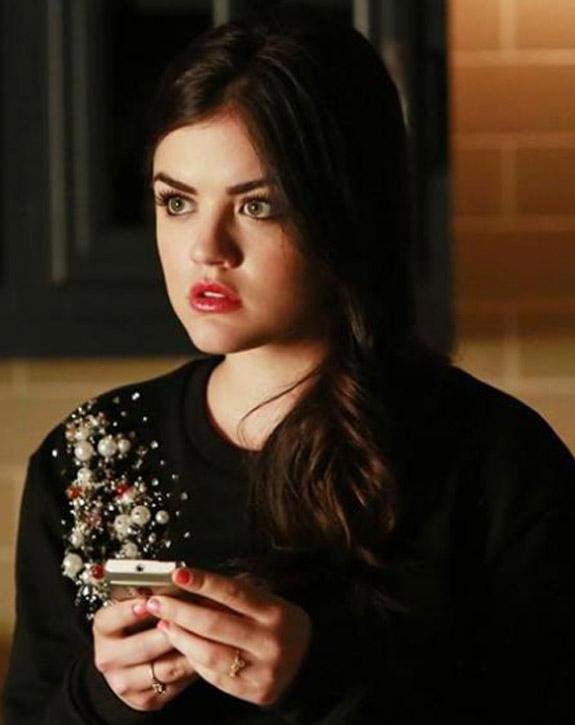 MORE ON:
Red Carpet Confidential
"We bonded because we're both 5'2" and we're surrounded by tall women on that show. I knew her before. She's sweet, and we connected on a different level. She walks in a room, and you instantly gravitate towards her. "
Article continues below advertisement
Lucy's last girls' night was spent with her best friend/roommate Annie, who joined her at the mark. event.
OK! Exclusive: Lucy Hale Reveals Her Favorite PLL Memory
"We ordered Thai food, and it was fun," she says. "We babysat her nephew and made vision boards, which involves going through magazines, and pulling words and pictures that were inspiring."
With the PLL season finale airing tonight, I had to find out: How does she compare to Aria?
"I'm similar," she says. "We're both stubborn and sassy, and loyal to friends, but Aria is more of a hopeless romantic than I am. I am like a dude. laughs"
Watch: Taylor Swift Disses Her Ex Harry Styles—Twice!
Catch Lucy on the season finale of Pretty Little Liars, which airs tonight at 8pm ET on ABC Family. Will you watch the finale? Are you surprised that Lucy and Janel are so close? Tweet us @OKMagazine.