NEWS
Red Carpet Confidential: Melissa Joan Hart Reveals If She And Her Hubby Want More Kids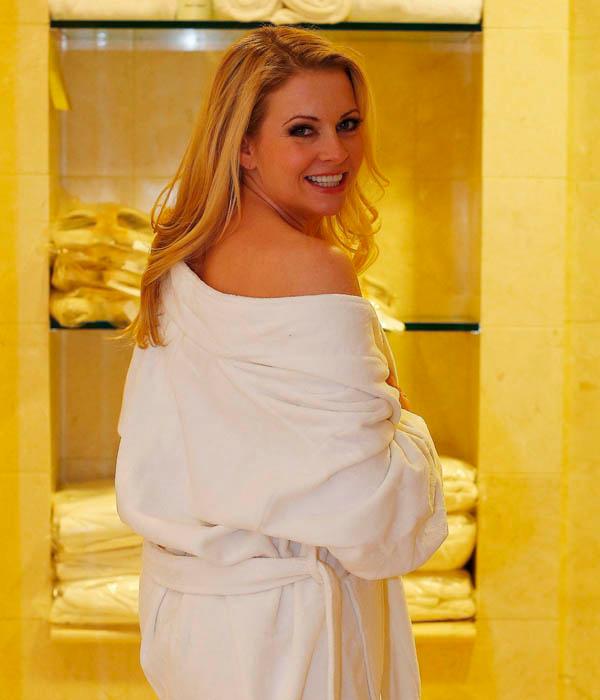 Being a mom of three is no easy task for Melissa Joan Hart.
"I want to spend more time with my kids," the Melissa & Joey star, 37, tells me during her Pajama Party held at Four Seasons Hotel in Westlake Village, Calif., where she gifted pals with mini spa treatments, Mabel's Labels, Marie Todds and Gabriel Cosmetics.
Watch: Melissa Joan Hart Kisses and Tells on Bethenny
Melissa hopes to get more involved in the lives of her three sons Mason, 8, Braydon, 5, and Tucker, 16 months, whose dad is hubby Mark Wilkerson, 37.
Article continues below advertisement
"I am planning to schedule in more playtime with them," she says. "It's the one thing that gets shoved aside for all the business and busy stuff in our lives and I plan to just sit and play more."
Although she'd like to have more children (she told me she wanted Irish twins in 2010), Melissa is keenly aware of the reality of her current situation.
"Yes, we'd like to have more kids, but we have our hands full right now," Melissa admits. "I want to make sure we have the time and attention for another little person."
Still, hubby Mark doesn't get swept up in kid madness, and continues to make her feel special.