NEWS
Red Carpet Confidential: Seth Meyers Dreams of Bill Clinton, Justin Timberlake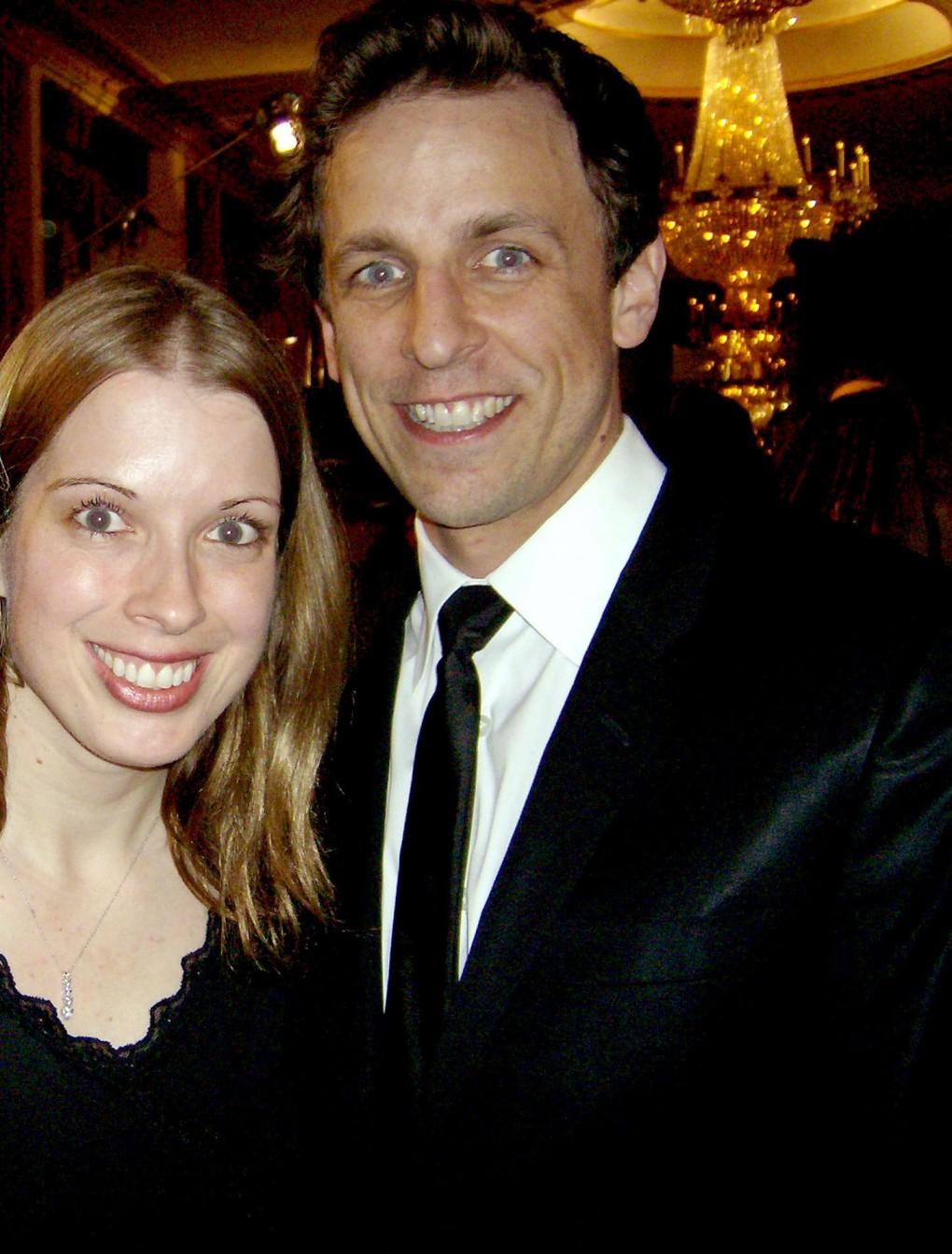 Now that Bill Clinton has rescued journalists Euna Lee and Laura Ling from captivity in North Korea, Saturday Night Live's Seth Meyers is eager to have him on the variety show.
"You want charm and charisma, and Bill Clinton has that in spades," Seth tells me during the Bollywood Hero premiere held at NYC's Rubin Museum of Art. As for what role he'd play? "I think we'd just let him be Bill Clinton. I think we'd win that way."
Article continues below advertisement
If the former president is unable to make an appearance, Oscar-winning Gandhi actor Ben Kingsley would also make Seth smile.
"Sir Ben Kingsley is one of the great actors of our generation," he says.
Will Justin Timberlake join the cast when the 35th season begins this fall? After all, the frequent guest star praised for his Motherlover and D*** in a Box skits honed his comedic chops on the mini-SNL training ground called the Mickey Mouse Club. (Watch a clip also starring Britney Spears! Here's another one with Christina Aguilera.)
MORE ON:
Saturday Night Live
"I want to stress this," Seth says. "What his future on SNL would require him to give up is a lot. It is far more lucrative being Justin Timberlake in a sense, but our door is always open for him because it's paid off in spades anytime we've had him on."
Pick up the OK! on newsstands now for a Culture Vulture on Chris Kattan, who stars in Bollywood Hero, which is now airing in a three-part miniseries on IFC. The cover line is Jessica Simpson/Nick Lachey: "I Still Love Nick."