NEWS
Remembering John Lennon on His 70th Birthday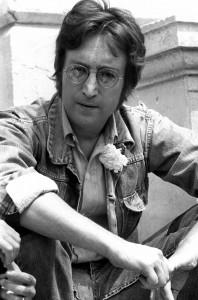 Today marks what would have been the 70th birthday of the global icon of music, peace and love, John Lennon. The visionary, whose protests and spirited rebellion inspired millions, was gunned down at the age of 40 in 1980, but his memory and passion are still palpable today. In honor of his brief, yet, legendary ca-reer, OK! remembers the Beatle through pictures and video.
Fans around the world are remembering John today with what his wife, Yoko Ono, has referred to as an "explosion of sentiment."
Article continues below advertisement
Yoko shared a Happy Birthday message for John with fans on YouTube, which has launched a Lennon-dedicated channel on the site.
Take a look back at John and Yoko's famous bed-in — protesting the Vietnam war — during their honeymoon in 1969.