NEWS
Report: Taylor Swift Tried to Date a "Normal" Guy, But Things Got "Weird!"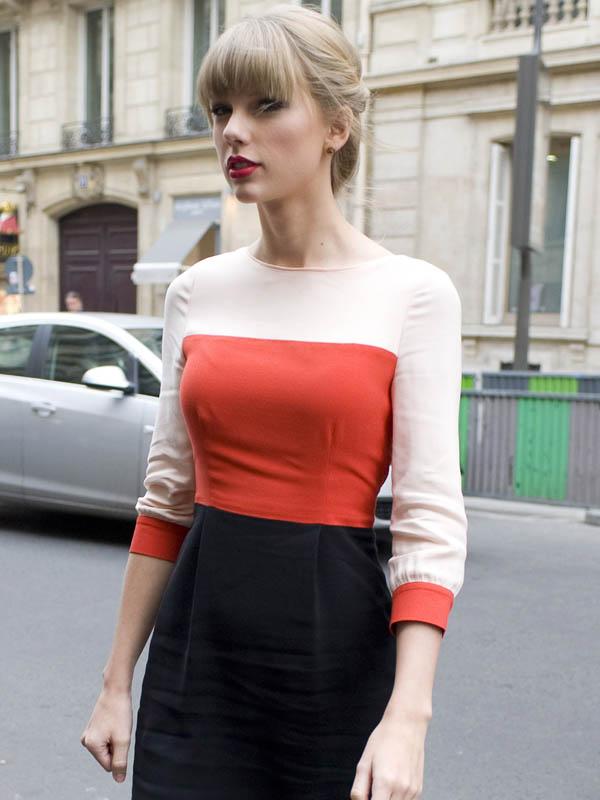 Article continues below advertisement
The country singer has openly admitted to being a hopeless romantic and will pretty much pull out all the stops to make a relationship work so why hasn't the A-lister found love?
"When she gets in these public relationships with other big names, the magnifying glass is there," a source tells Us Weekly.
OK! GALLERY: TAYLOR SWIFT RIDES BICYCLE AROUND PARIS SHOOTING VIDEO FOR "BEGIN AGAIN"
Knowing this, Taylor tried to date someone who wasn't a celebrity. She quietly dated a Nashville college student, but that didn't work out either.
"Her friends were proud of her for trying to date a normal dude," a pal of hers said.. "And trying to be part of the local college scene like someone her age would be doing."
But according to reports, her boyfriend's friends were obsessed with her and her fame which caused the things to end.
OK! GALLERY: BEST DRESSED OF THE VMAS: TAYLOR SWIFT, ZOE SALDANA, MILEY CYRUS AND RIHANNA
"A couple of his friends started texting her and trying to hang out. It got weird," the source explains.
Article continues below advertisement
"All Taylor wants is to be loved," a friend of the country star said. "She's a prisoner of her work. It takes up all of her time."
The insider added: "She overworks relationships. She puts so much pressure on them, it ultimately kills the deal. Then she's baffled as to why it didn't work."
Meanwhile, her new album Red has skyrocketed to the top of the charts and in the first week of its release alone she sold 1.208 million copies.