NEWS
'RHOBH': The Musical—If The Season Were Set to David Foster Songs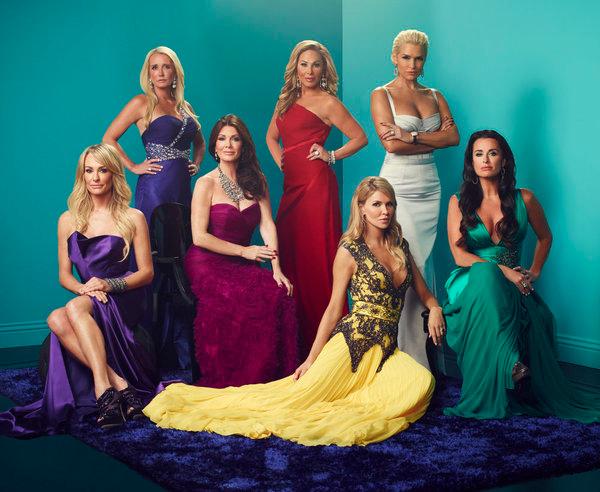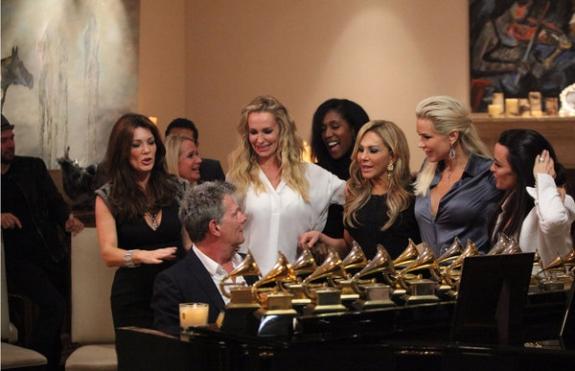 I'm totally digging the addition of Yolanda Foster to Real Housewives of Beverly Hills this season, not only because I covet her amazing produce fridge and lemon grove, but also because I live for the thrilled look that comes across Kyle Richards' face every time Yolanda's hubby, Grammy winner David Foster, gets behind the piano. She looks like a kid in a candy store and for some reason it always makes me chuckle (in a good way, totally love Kyle!). This got me thinking, how amazing would it be if the housewives broke into a storyline-appropriate David Foster written or produced song in each episode? After taking a look at the gazillions of tunes this man has had a part in creating, here's a snapshot of my vision for how the playlist could look:
Article continues below advertisement
2. "Be the Man"
Celine Dion's 1997 tune, composed by David, "Be the Man," could totally be Taylor Armstrong's jam as she cheers on Mauricio and Paul as they walk a mile in heels for one of her favorite charities.
3. "Live Each Day"
Kim's celebrating her sobriety—woot! The housewives could use some much-needed inspiration in the form of one of their own accomplishing something great. This would absolutely be her power ballad while the girls vacation in Ojai.
MORE ON:
real housewives of beverly hills
Article continues below advertisement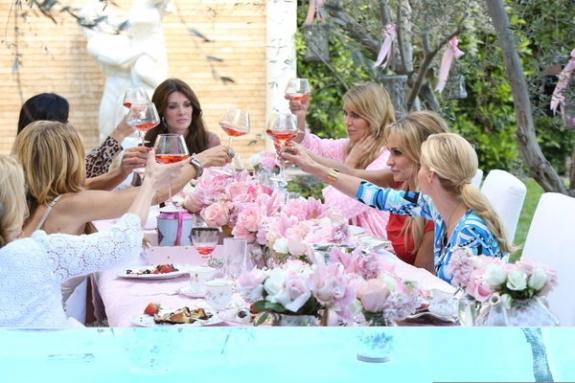 5. "You'll See"
This Madonna track seems all about revenge, and that's got to be on the minds of most of the ladies who are currently at odds: Brandi v. Adrienne, Adrienne v. Lisa, Taylor v. Yolanda, etc.
Which RHOBH moments would you like to see set to music? Get creative in the comments below or tweet @OKMagazine.