NEWS
RHOBH Star Joyce Giraud de Ohoven's Yummy Chicken Pasteles Recipe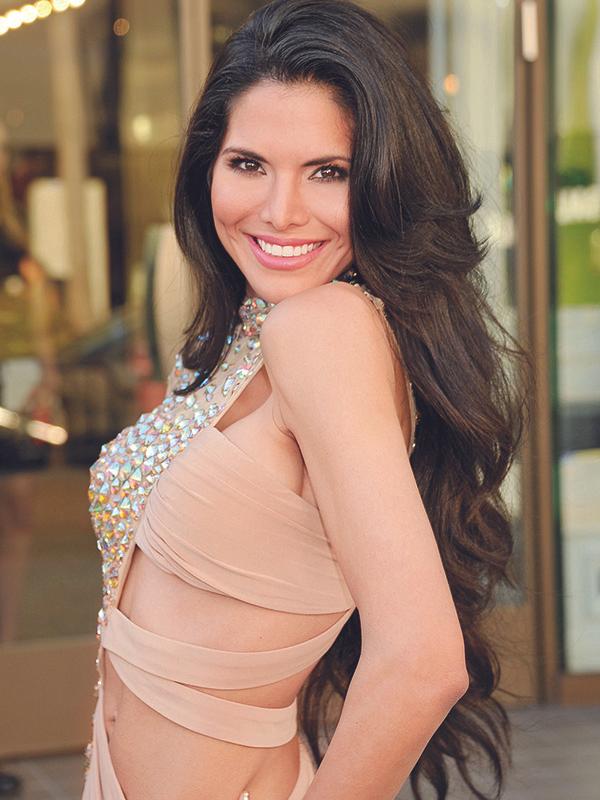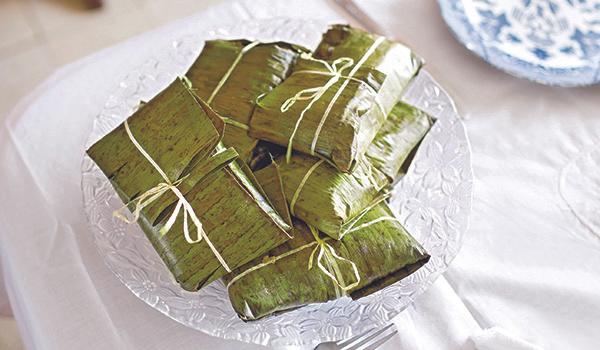 Article continues below advertisement
• 5 green bananas
• 1 green plantain
• 1 1/2 lb. taro root
•1 russet potato, boiled until soft
•1/4 cup vegetable oil
• salt to taste
For the Stuffing:
•1 onion, chopped
•1 green pepper, seeded and chopped
•4 cloves garlic, peeled and chopped
• 3 tbsp. olive oil
•2 lbs. chicken breast, cubed
•1 cup tomato sauce
• 1/2 cup water
•1/2 bunch cilantro, chopped
•2 tsp. oregano, dried
•salt and pepper to taste
For Assembly:
MORE ON:
Joyce Giraud De Ohoven
•Banana leaves, hard spine removed and cut into 12 x 6-inch rectangles — 15 pieces
•Aluminum foil
•Kitchen string
Directions:
1. Peel, then grate the bananas, plantain, taro root and boiled potato into a large bowl. Sprinkle with salt and vegetable oil to moisten the dough. Add more vegetable oil if too dry.
2. Combine all stuffing ingredients in a large pan and cook until chicken is done.
3. Lay an aluminum foil rectangle on a flat work surface and cover with a banana leaf. Place two spoonfuls of dough onto the banana leaf and flatten. Top with a spoonful of meat. Cover the filling with more dough. Fold banana leaf and tie with kitchen string.Wrap tightly in foil. Repeat until you have 15 bundles.