NEWS
Exclusive Details: RHONY Will Begin Filming Without Newcomer Leah McSweeney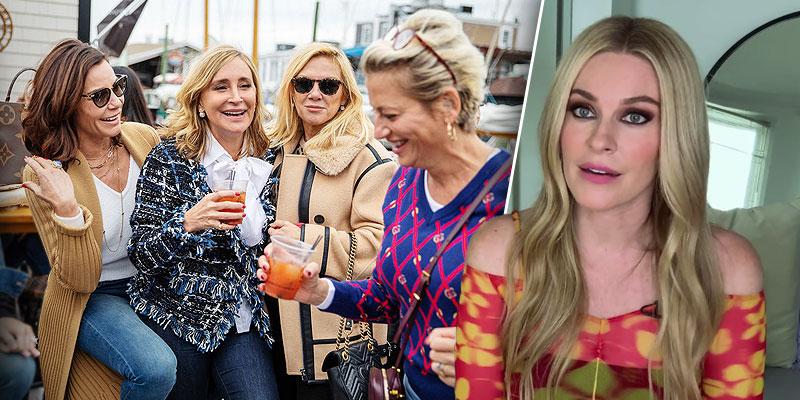 The show must go on! The Real Housewives of New York City will start filming tomorrow without their new breakout star, Leah McSweeney, a source exclusively tells OK!.
It was earlier reported by TMZ that the 37-year-old was only being offered a "minuscule" pay raise for the upcoming 13th season — which would be her second — of RHONY. The source is also saying that she feels "disrespected" by the low offer. McSweeney is said to be holding out for a bigger offer that she feels she deserves, considering she was a fan favorite this season.
Article continues below advertisement
Adds the insider, "Bravo is super tight when it comes to money. None of the ladies earn millions on the show. The reason the franchise is so successful and won't be cancelled like the Kardashians is because Bravo watches the bottom line like a hawk. The only person making a ton of money off this franchise is Bravo."
The budding fashion designer has vocally been calling for the network to increase diversity on the show.
Article continues below advertisement
OK! also has exclusive details that Quarles isn't the only person of color joining the show. "Another lady will be starting tomorrow," said our insider, "but so far the ladies have no clue who she is because Bravo is scared of leaks."
UPDATE 6:47 PM: Despite the multiple reports, a Bravo spokesperson tells OK!, "All of this inaccurate."