NEWS
Coming Clean! RHOP's Ashley Darby's Husband Michael 'Regrets' Strip Club Actions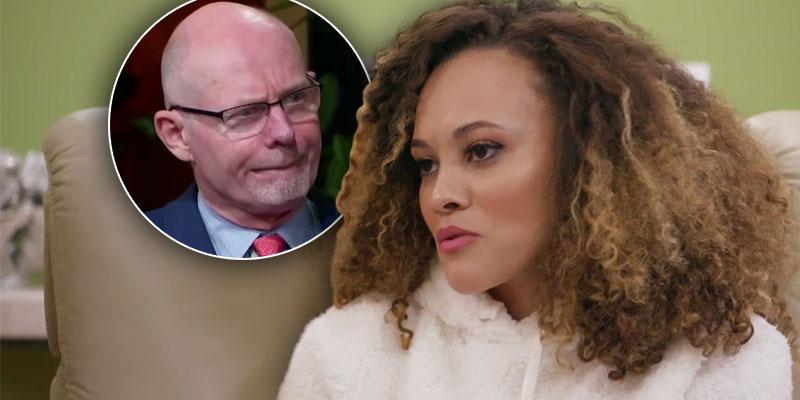 The truth always comes out! On the most recent episode of The Real Housewives of Potomac, Ashley Darby talked about how her and her husband, Michael, discussed him being spotted at a strip club.
Ashley was on a cast trip at the time — with their baby son, Dean — at Monique Samuels' lake house.
The 32-year-old reality star was made aware of her husband's indiscretions by castmate Candiace Dillard, who received a text from a friend with a photo of what appeared to be Michael at the strip club.
Article continues below advertisement
'REAL HOUSEWIVES OF POTOMAC' STAR ASHLEY DARBY IS EXPECTING BABY NO. 2 WITH HUSBAND MICHAEL
"When I got home from Monique's lake house, Michael and I talked about the issue that Candiace brought up, and he told me he was at the strip club and this woman kept touching him," Ashley recalled on the episode.
The housewife explained that her husband didn't go into further detail about what exactly happened at the club, but that he admitted to doing something "he regrets."
"He feels bad," Ashley said, adding that their conversation ultimately turned into a heated argument causing the two to sleep in separate bedrooms. "Michael slept in the baby's room, and I slept in the bedroom."
BUSTED: RHOP'S ASHLEY DARBY CONFRONTS HUSBAND OVER STRIP CLUB VISIT
The couple's marriage has been the center of drama in the show, as Michael was previously accused of making a sexual comment about another man and was accused of sexual assault. He denied both allegations, and the charges of felony assault and misdemeanor improper sexual conduct were dismissed due to insufficient evidence.
Article continues below advertisement
Ashley and Michael seem to be doing fine these days, as the TV personality recently announced she was expecting baby No. 2.
The couple's 14-month-old son, Dean Michael — who is now going to be a big brother — broke the exciting news on Tuesday, September 8.
"Dean has an announcement to make," The RHOP star began the Instagram video. The screen then cut to the reality star and her man kissing and cradling her baby bump while the toddler — who sported a T-shirt that read, "I'm Gonna Be a Big Brother" — posed in front of the camera. "Baby D2 arriving February 2021," the video continued.
"Michael and I are in a much better place," she said during a reunion episode of RHOP in 2018. "We are trying to have a family. I actually did conceive a week before my birthday and unfortunately, I had a miscarriage two weeks into the pregnancy."