NEWS
Riches To Rags! Shrunken Heads, Castles, Pet Octopus, King Cobras, How Nicolas Cage Squandered His Millions And Ended Up Broke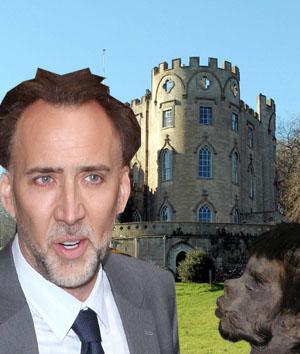 Nicolas Cage is known for his whacky demeanor and bizarre antics so its no surprise his extravagant purchases fall on the side of strange.
In the second part of OKMagazine.com's special feature on how celebrities go broke, we breakdown how the Leaving Las Vegas star went from bank to bankrupt, and you won't believe what the 49-year-old star frittered his millions away on!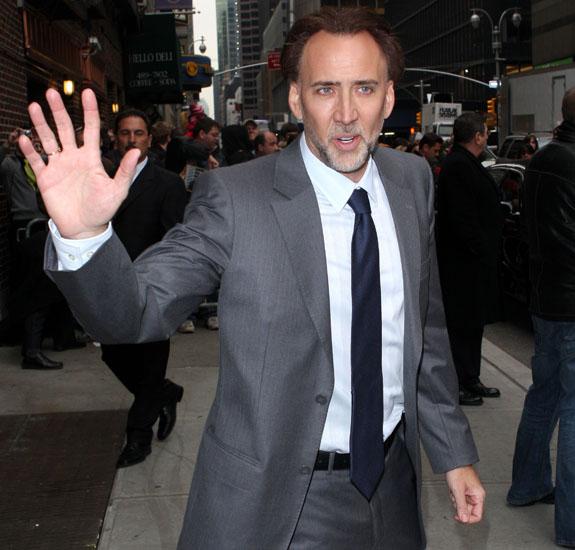 Nicolas Cage found himself in a financial black hole after being hit for an unpaid back taxes bill of $14 million!
Article continues below advertisement
Despite once being one of Hollywood's highest paid actors—earning a whopping $40 million in 2009—Cage was one small step from bankruptcy after he was hit with a bill for unpaid taxes totaling more than $14,000,000 for failing to pay in full for 2002, 2003, 2004 and 2007.
OK! News: The Inside Track On How Multi Million Celebs Go Broke
In addition, he was ordered to pay over $2 million to the Nevada State Bank and is facing lawsuits from East West Bank and Red Curb Investments for unpaid, multimillion dollar loans.
Cage hit back immediately, blaming his business manager, Samuel Levin—suing him for negligence and fraud and alleging that Levin "had failed to pay taxes when they were due and had placed Cage in speculative and risky real estate investments 'resulting in (the actor) suffering catastrophic losses".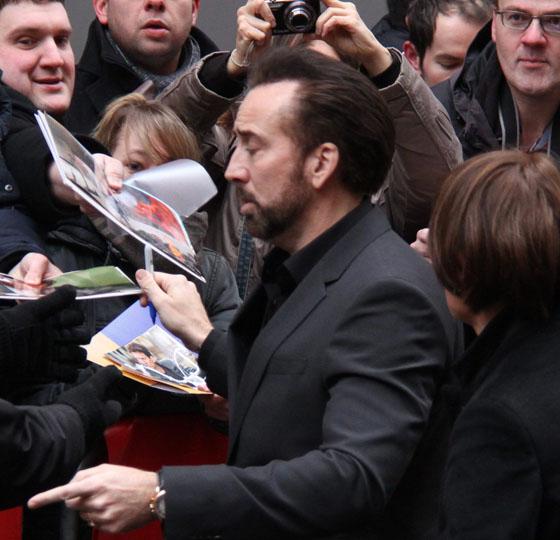 Cage was estimated to have earned a whopping $40 million in 2009
However, Levin did't take the lawsuit laying down, and immediately filed a countersuit, slamming the star for his outrageous and out of control spending and blaming him for his financial woes—claiming he refused to heed Levin's advice to quit spend, spend, spending!
Article continues below advertisement
OK! News: Find Out What the Real Housewives Get Paid
In his lawsuit, Cage's ex-manager claims that, "instead of listening to Levin, cross-defendant Cage (Coppola) spent most of his free time shopping for high ticket purchases, and wound up with 15 personal residences.
"Likewise, Levin advised Coppola against buying a Gulfstream jet, against buying and owning a flotilla of yachts, against buying and owning a squadron of Rolls Royces, against buying millions of dollars in jewelry and art."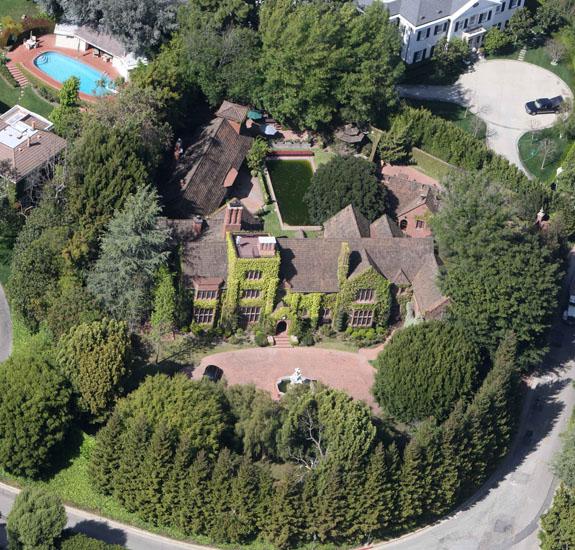 Cage bought this huge Bel Air estate for $6.5 million in 1998, it was foreclosed upon in 2010
Cage was subsequently forced to sell off a slew of assets he had acquired over the years including castles, luxurious homes around the world, exotic pets, his own private island in the Bahamas and….ermmm…. dinosaur skull bones and shrunken heads.
OK! NEWS: NICOLAS CAGE FLEES NEW FILM BEFORE SHOOTING BEGINS
So, how crazy did Cage's spending spree get? Check out the rundown on how he blew an estimated $150 million fortune and see for yourself!
Article continues below advertisement
Property:
In 1998 the star splashed out $6.5 million for an over-the-top 11,000 square foot Bel Air mansion.
In 2004 Cage purchased a luxury home on Paradise Island in Nassau, Bahamas for $1.8 million; a Fifth Avenue, New York City condo for $2.5 million and a Malibu mansion for $10 million.
In 2005 he snapped up another Fifth Avenue condo, this time for $3 million.
In 2006 the actor bought the medieval castle of Schloss Neidstein in the Oberpfalz region of Germany for $2.3 million; Tilham Barn in Somerset, England for $1.35 million and a 14,300 square foot mansion in Las Vegas, Nevada for $8.5 million.
in 2007 he splashed out on "Grey Craig", a 24,000-square-foot country manor in Rhode Island for $16 million; Midford Castle in Somerset, England for $7.5 million; the "Most haunted House in America" the LaLaurie mansion in New Orleans for $3.45 million and a 1914 Tudor style mansion in San Francisco for $9.4 million.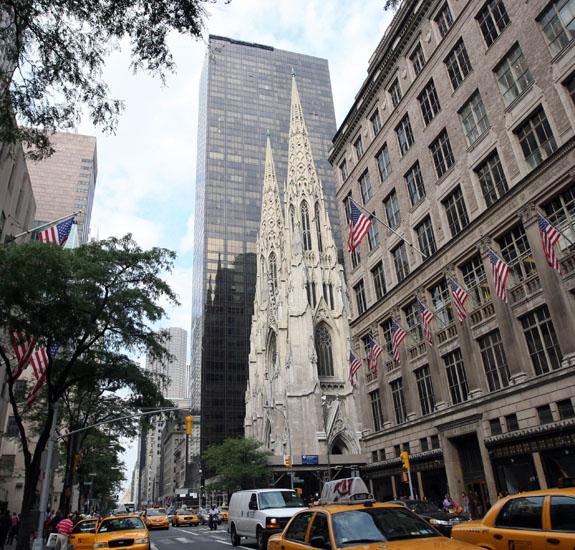 Cage purchased TWO luxury Fifth Avenue condos in NYC for a total of $5.5 million
Private Islands:
Article continues below advertisement
As if one private island wasn't enough, Cage bought two! In 2000 he purchased a 50 acre island in the Bahamas for a reported $4 million, and then, in 2006 he became the proud owner of 40 acre Leaf Cay, also in the Bahamas, after splashing out $7 million for the privilege.
Transportation:
In his court filing, Levin claims Cage purchased 22 automobiles (including 9 Rolls Royces. Also in his collection: a rare $500 thousand Lamborghini, a Porsche, a Jaguar, a Hemi Barracuda, a Bugatti and a $1 million Ferrari Enzo, one of only 349 produced. Cage also owned a total of 30 motorcycles, a $30 million Gulfstream private jet and, not one, but FOUR luxury yachts!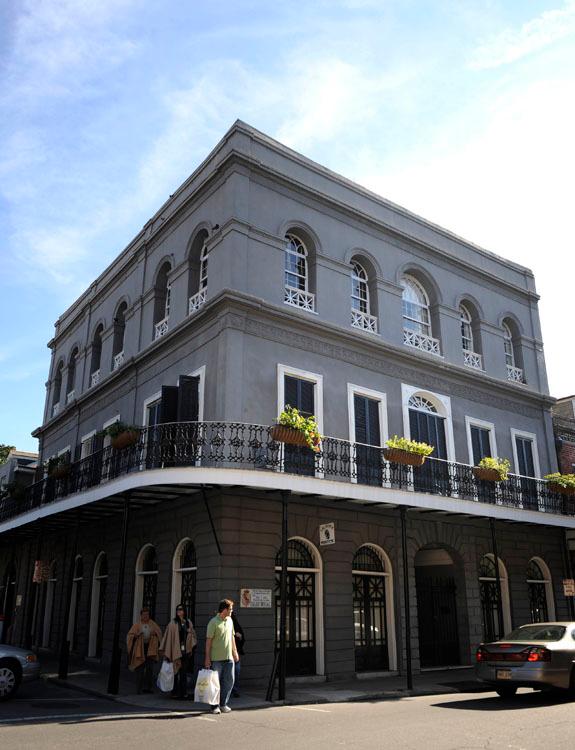 Cage's New Orleans home was purchased in 2007 for $3.45 million
Art and collectables:
Nearly 50 expensive works of art, dozens of jewels, and some insane collectables, including, a $276,000 67 million year old dinosaur skull, shrunken heads and a mammoth tusk handled hunting knife for $2,000.
Exotic 'pets':
Cage reportedly once spent $276,000 to buy an Octopus and two King Cobras
Comics:
The actor purchased Action Comics 1 in 1997 for $110,000.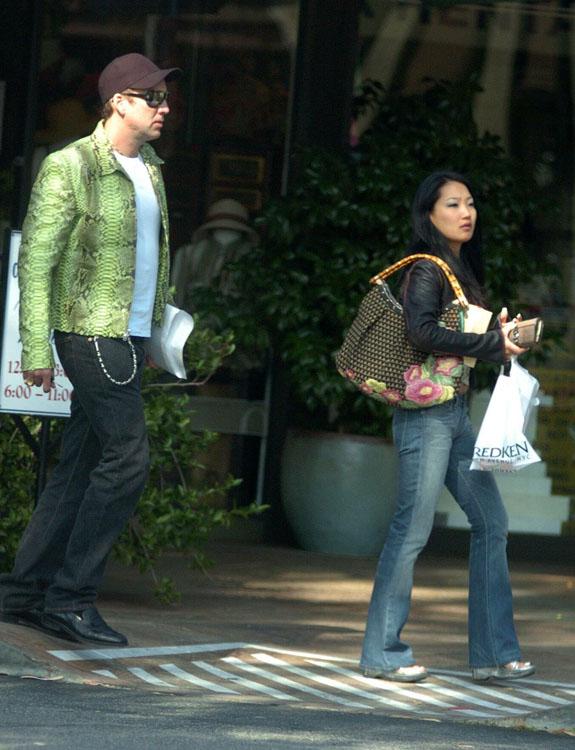 Cage married his third wife, Alice Kim, in 2004, he was previously married to Patricia Arquette and Lisa Marie Presley
There is some light on the horizon for the serious shopper however, in February of 2012 after his massive sell-off, Cage managed to pay down a little less than half his tax debt. Lets hope he cuts up that black Amex card!
What do you think about Nicolas cage's crazy spending? Sound off in comments below and tweet us @OKMagazine