NEWS
Sara Haines Is Officially Returning To 'The View' For Season 24 As Permanent Cohost: 'Let's Do This'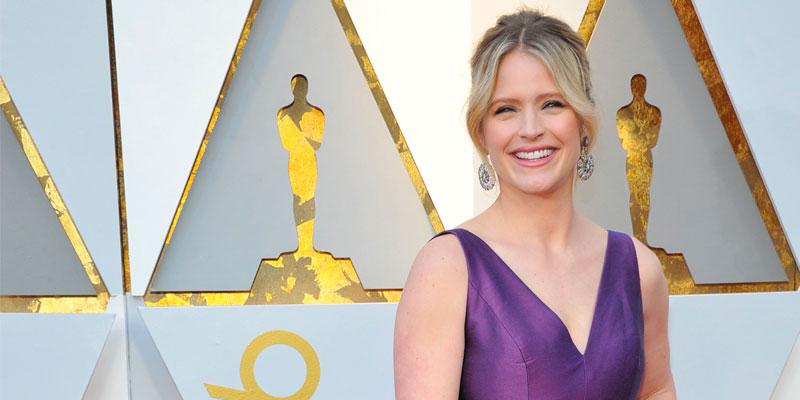 Welcome back! After rumors swirled that Sara Haines would be returning to The View for season 24, ABC confirmed the exciting news on Friday, September 4. The television star, 42, will be back as a permanent cohost when the show — which will focus on the 2020 presidential election — returns this month.
"I grew up watching The View, and what this show stands for — different women, different backgrounds and different points of view — just speaks to my soul," Haines said following the announcement. "I feel like I caught a shooting star twice. To once again be a part of the dialogue where I can share, discuss and disagree alongside these powerful and strong women is a tremendous honor. I feel very lucky."
Article continues below advertisement
BARBARA WALTERS BEING SHELTERED FROM REGIS' DEATH
The blonde beauty also shared her new endeavor with her fans on social media. "Loving all of my 'views' right now," she captioned a photo of herself holding a mug which read, "The View From Home," while her kids sat on the couch in the background. "This mug has seen enough of the couch and is ready to return to the @theviewabc table (metaphorically speaking in these times) next week!!! We are overdue for some good times in 2020 — let's do this!!"
Of course, Haines' followers are ecstatic to see her back on the small screen. One person wrote, "Thank God you are coming back. You are such a free spirited good hearted person," while another echoed, "Let's go! Let's get it!" A third user added, "So glad you're back."
FORMER THE VIEW CO-HOST SARA HAINES IS RETURNING TO THE SHOW FOR SEASON 24
Haines — who is married to Max Shifrin — was part of the show from 2016 to 2018. Afterward, she cohosted GMA 3: Strahan, Sara & Keke, which was canceled this year.
Article continues below advertisement
The Iowa native is filling in for Abby Huntsman, who left in January to help run her father's campaign for governor. Meghan McCain, who is expecting her first child, will be part of the show until she goes on maternity leave.
Brian Teta, the show's executive producer, is happy to have Haines part of the show again since she "brings such a thoughtful viewpoint and such warmth and energy and humor, all things that make a lot of sense to have her back at the table."
WATCH: SARA HAINES BAWLS HER EYES OUT ON LAST DAY OF 'THE VIEW'
Hilary Estey McLoughlin, senior executive producer, said that Haines "is great in either place, which is rare to have somebody who is able to deal with such complex topics that we talk about on The View, and give a perspective that is smart. She brings a lot of zest to the conversation, in addition to being very relatable at the same time."
We can't wait to see Haines back at the table!