NEWS
See How Motherhood Has Changed Sandra Bullock's Life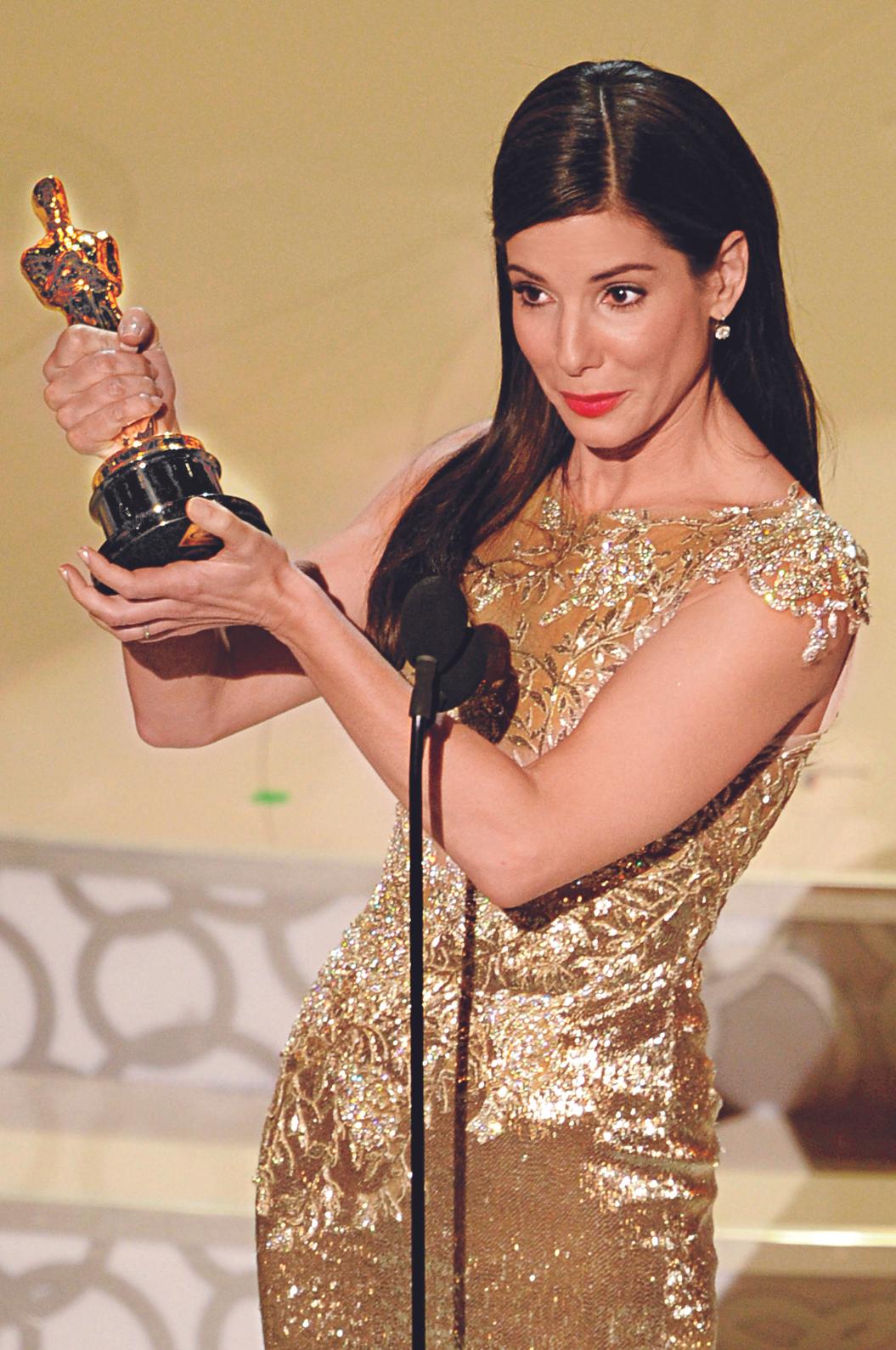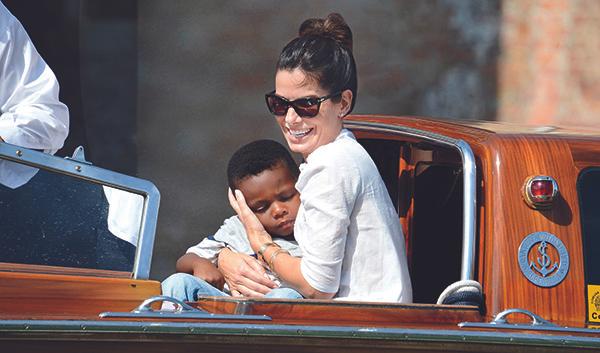 Sandra Bullock is America's Sweetheart: a plucky, pouty, doe-eyed heroine of romantic comedies, dramas, and action flicks. She's the girlfriend, the wife, the sister, the BFF.
Off-screen, however, Sandra has seemed sorely in need of a hug. Her five-year marriage to motorcycle magnate Jesse James crashed and burned in 2010, just as she'd reached personal and professional peaks by adopting son Louis and winning a Best Actress Oscar for The Blind Side.
Article continues below advertisement
Sandra had scarcely found a shelf for the statuette when she got, well, blindsided: Jesse had cheated on her with porn star Michelle McGee. Four years after that public humiliation, Sandra is up for another Oscar for her turn as a marooned space scientist in Gravity.
But she's also a single mom with no romantic prospects, who'll turn 50 in July. So why is she flashing that mile-wide smile so much these days? "I am exactly where I want to be, "Sandra said recently. " I'm grateful that I'm here, blessed to have what I have."
OK! News: Check out Sandra Bullock's hot look at the BFI London Film Festival.
One thing she has is a fortune worth $135 million; Sandra's one of Hollywood's highest-paid actresses. She wheels and deals in real estate, runs a production company and owns a restaurant, Bess Bistro, and flower shop/ boutique bakery, Walton's Fancy and Staple, in Austin, Texas.
But above all, there's the adorable Louis, 4, the light of her life.
Article continues below advertisement
"Sandra makes it a point of being the first person Louis sees every morning and says that's the most magical time," an insider tells OK!. "She greets him with a huge grin and a little chat about what dreams he had and what they're going to do today. That's what sets Sandra up with a huge smile."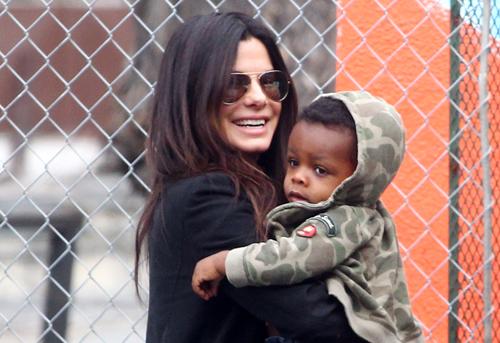 As for romance, Sandy's not ready for Match.com. "I feel like I'm not missing anything yet," she has said. "If something happens, great, but if not, I've got plenty to do."
IT WAS A PROCESS
She didn't find equanimity overnight. There was a healing process and a void to fill after the Jesse debacle. Long avoiding red carpets and giving only rare interviews, Sandra privately fretted over the lack of a father figure for Louis. It was through a friendly ex, Matthew McConaughey—one of Sandra's posse of now-platonic guy pals—that she achieved a measure of peace.
Matt's wife Camila Alves gave her a great piece of advice, the insider says. Camila pointed out that Louis is happy and strong with a keen sense of humor. She said there's nothing missing from her life. If it ain't broke, don't fix it. Sandra took that to heart.
Article continues below advertisement
The actress also stays grounded by living off the Hollywood grid, with homes in New Orleans and Austin, which she calls "my safe place," where she can smell the soil, hear the cicadas. Even in L.A., Sandra often hangs with non-showbiz types.
OK! News: Sandra Bullock says her son Louis prefers George Clooney to her!
"When she socializes, it's often at a dinner in some rich man's home in Bel Air," a source tells OK!. "Her male friends tend to be investment bankers or real estate tycoons. She's a businesswoman and likes men who think like her."
She may be one of the boys, but Sandra's way into being a mother. She's already filled out adoption applications for another child.
"She wants a girl and she wants to hold out for a child who's in need,"" the source tells OK!. "A baby, preferably, so she can raise her from birth, like Louis. Sandra may never marry again. But that doesn't mean she doesn't want to be the most amazing mom she can be. And she's already proved that one time. She wants to do it again."
Article continues below advertisement
HOW LOUIS CHANGED HER LIFE
"I thought I was the most hardened, jaded individual I knew. And I can be brought to a mess in seconds," Sandra has said of being a mom. "You go, 'Oh, I grew a heart.' I get weepy all the time, it's embarrassing... but that's it, you just realize that you are walking love."
SHE'S GOT GREAT GUY FRIENDS
Sandra's said over and over that she doesn't 'need' a man in her life, but she loves surrounding herself with them," an insider says. Gravity co-star George Clooney has been a friend for 20 years. "He's a good egg," Sandra told OK!. "And my son thinks he's a very cool dude." The actress remains close with Matthew McConaughey and, according to the insider, shares "a silly, wacky sense of humor" with bud Ryan Reynolds.
WILL SHE BREAK THE OSCAR CURSE?
There was Sandra in a shimmering Marchesa gown, dancing with Jesse at the post-Oscars Governor's Ball in March 2010. Days later, the marriage imploded, and Sandra became tabloid fodder. That was then. This is now. "One thing she can't stand is the 'unlucky in love' tag," a pal tells OK!. "She may not have a man, but she's stronger. Her career's on a roll and she's got enormous self-worth from being a wonderful mom.
How do you think Sandra Bullock handled her divorce? Do you think she seems like a good mom? Did you see Gravity? Tell us in the comments below or tweet us @OKMagazine.