NEWS
Jill Duggar Just Debuted Her New Nose Piercing & Fans Are Shook!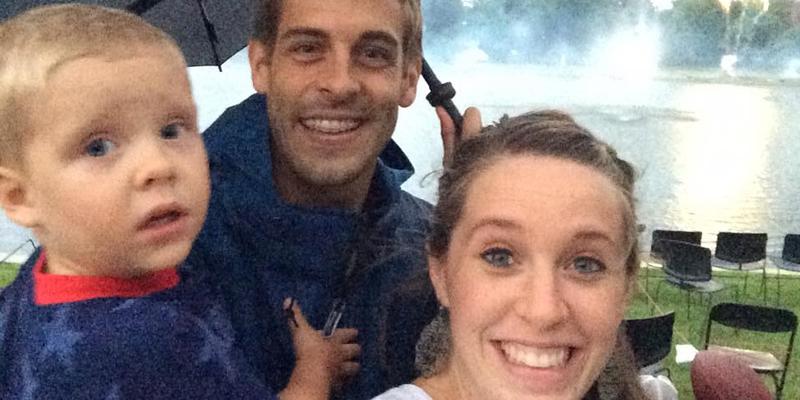 Jill Duggar is officially the most rebellious Duggar to have ever lived (maybe not to have ever lived but, the girl is coming pretty close)! The Counting On star has seemingly turned away from her extremely conservative family's strict rules as she recently got her nose pierced!
Fans first caught glimpse of Jill's new nose bling in a photo shared to the Dillard's Facebook page on Sunday.
"This is very perplexing! Derrick is doubling down on fundie nonsense and Jill is going rouge sic? What does this mean," a fan wrote in a Reddit thread dedicated to Jill's nose piercing.
Article continues below advertisement
"My brain just exploded," commented another.
While a third fan brought up Jill's husband Derrick Dillard's recent transphobic comments scandal as the reasoning behind Jill's rebellious look.
"Quarter life sic crisis as a result of having to deal with her husband's increasing obnoxiousness," they wrote.
Also making their debut in the pic were Jill's legs.
"did not know that Jill had knees, lol," one fan joked, as the Duggars follow a strict dress code that requires the women in the family to wear knee-length dresses and skirts.
While Duggar fans went wild on social media speculating the reasons behind Jill's new bling, Jill shared another photo of her piercing to Instagram on Monday.
"When you are switching laundry from the washer to the dryer and realize you forgot to put laundry soap in the load you just "washed"! ? #laundryday #boymom? #busymom," she captioned the photo that gave an even clearer image of her nose ring.
"I'm like so stunned," commented a shocked fan.
"I'm shocked she got her nose pierced considering how conservative they are," wrote another.
Jill's latest rebellious act comes just days after she was spotted rocking pants for the first time –- another big Duggar no-no.
What do you think of Jill's piercing? Sound off in the comments!