NEWS
See What Superman Star Henry Cavill Did Before He Was Famous—It Will Make You Love Him Even More!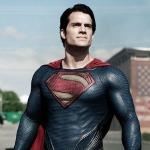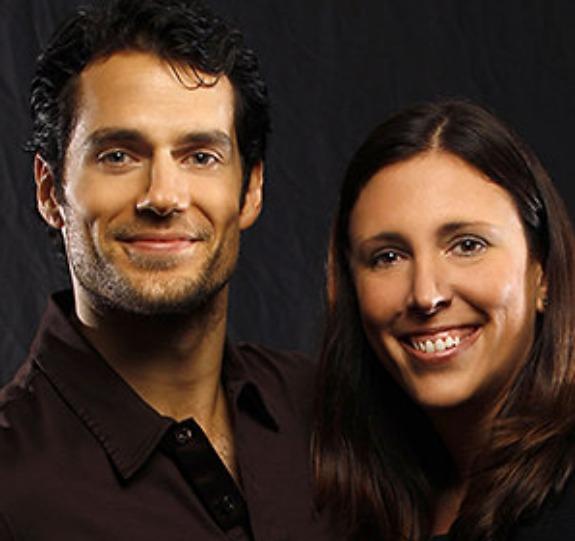 Before Henry Cavill could fly faster than a speeding bullet as Superman in the summer blockbuster movie Man of Steel, he had to walk just like everybody else.
In fact, as a struggling and unknown actor, he befriended a rescued malamute named Buddy, and he often volunteered to take the pooch on walks for his owner, Giana Mucci.
OK! or OMG!? Read Our Review of the new Superman Movie, Man of Steel
"Buddy immediately took to Henry. And I must admit, so did I, almost immediately giving him the moniker 'Hot Henry,'" says Giana, who first met Henry because she and Buddy would take daily strolls by a West Hollywood tapas restaurant where he worked as a host. "He was, without a doubt, the most handsome person I'd ever seen in real life and also, quite possibly, the nicest. The British accent didn't hurt either."
Article continues below advertisement
Watch: See the Man of Steel Movie Trailer
But Giana tells Yahoo! that the real puppy love story was between the future Man of Steel star and her dog, Buddy.
"I was simply the lucky bystander of their friendship. Buddy had a huge personality, and when he really liked someone he would howl and give the warmest of bear hugs. Henry got this type of greeting nightly. It was incredible to see how kind he was with this big 100-plus pound, wolf-like dog that intimidated most people. After Henry offered a few times to walk Buddy if I ever needed help, I finally took him up on it. Henry just wanted to do this as a favor, but I insisted on paying him. After all, he was a struggling actor, right?"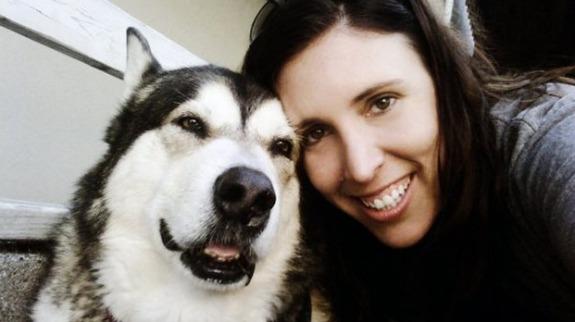 Maybe for a bit, but Henry's fortunes quickly changed after he won a series of big roles.
"The next time I called Henry to see if he could walk Buddy, I didn't hear back, which seemed a little strange. A couple weeks later, I got a voicemail from him apologizing for not being able to help and explaining he had been overseas auditioning for Bond. Wait, what? Bond? James Bond? Who was this guy? And how embarrassed should I be that I had asked him to walk my dog??? Suddenly my 'Hot Henry' was up-and-coming actor Henry Cavill," says Giana. "After coming in second to Daniel Craig for the role of Bond, he immediately booked a leading role on the Showtime series The Tudors. It was a whirlwind. One second I saw him nightly and considered him my friend-slash-backup dog walker, and the next he was becoming a movie star. It still doesn't seem real."
Article continues below advertisement
OK! Movie Mania: Brad Pitt and Jimmy Fallon Yodel Together in This Funny Video
But it is, and Henry is obviously no longer available for dogwalking duty. Still, the star didn't let fame go to his head, reveals Giana.
"I got to see Henry about a year and a half ago at a press event for the fantasy drama Immortals, in which he starred. I was among the last of the journalists to interview him. He now had much darker hair and had put on an insane amount of muscle and, truthfully, looked exhausted. I did not know how this would go. He immediately recognized me, hugged me and asked me about Buddy. Despite all that had changed in his life, he was still the same Henry—as humble and thoughtful as ever. It was very surreal to see him that day. Part of me just wanted to chat with him about old times, and the other side of me was keenly aware of the team of press relations and studio execs waiting to usher him to the next interview. Before Henry left to do more press, he looked down, and said quietly, 'I miss Buddy.' My heart melted. He was a movie star now, yet he genuinely missed my loving dog."
OK! Movie Mania: Watch Johnny Depp in The Lone Ranger—and See the Stunt That Almost Killed Him
To do this day, Giana has nothing but respect for Henry as a person.
"I realize that I only shared a brief moment of time with Henry, but he will always be the sweet, kindhearted, ridiculously handsome guy who was so genuinely compassionate toward my best friend and me," she says. "I can say firsthand that Henry Cavill, aka the Man of Steel, is as beautiful on the inside as he is on the outside. He has always been super—and now finally the world gets to see it."