NEWS
Over It! Selena Gomez Reveals The Justin Bieber Chapter Is *Finally* 'Closed'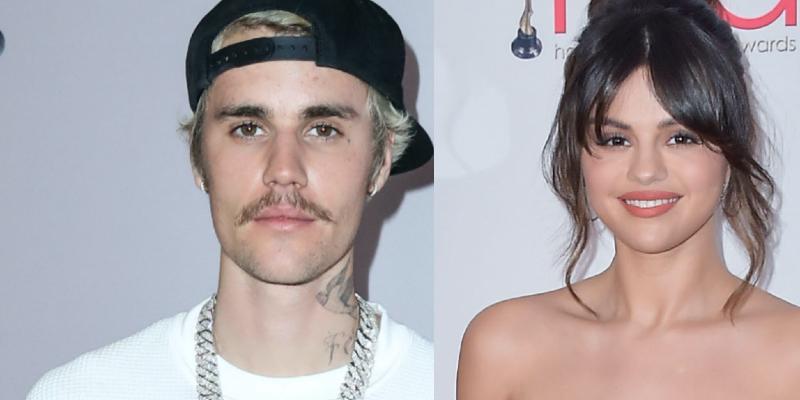 Moving on! Selena Gomez revealed that she is done with Justin Bieber — for good. On her latest album, Rare, the 'Dance Again' songstress released 'Lose You to Love Me' and 'Look At Her Now' — two songs that talk about heartbreak and seemingly refer to her ex. However, Gomez says she's looking forward to what the future holds.
"I wanted people to take away that this was a journey and that it was completely closed," the 28-year-old told Rolling Stone magazine in an interview published on September 22. "I don't want people to see me as just sad and hurt. I didn't want that anymore. I wanted people to know that I experienced something real, and that part of me is over."
Article continues below advertisement
"I had started to just play around. I didn't say, 'I want to do an album' — it was more just me going in, experimenting and writing with the people I feel comfortable writing with," the Disney alum revealed. "This was probably three years ago. I didn't feel inspired by much, so I would just kind of drift in and out."
SELENA GOMEZ SAYS ALL 'MY EXES THINK I'M CRAZY' BUT SHE 'DOESN'T CARE'
"I went away for a little bit, and when I came back … I don't know if something came over me. I heard a song called 'Rare,' and that was the moment I knew that my album was starting and that this was going to be the name of the album before I even recorded it," she explained.
Article continues below advertisement
"From that point on, I focused on creating more songs that were lyrically about transformation and vulnerability and heartbreak," she shared. "It felt like the material was really, really strong, and I was very happy about it. I think that becoming more involved than I ever have been in the making of the album helped me gain confidence and empowered me completely. I took control over what I was going to say, what I was going to do."
Gomez found her groove after she started working with Julia Michaels and Justin Tranter. "I spent years of my life being very conscious of what I say and what I do," she revealed. "Not because I was scared — I just didn't know if I had a right to say something. I didn't know if it would get messy and cause any sort of uproar. I wanted it to be very safe."
The Spring Breakers star said Michaels and Tranter have "become family" and when they go into the studio now, they "feel confident."
"They're going to be a part of my life forever," she concluded.
It's safe to say Gomez is killing it these days.