NEWS
Talk Show Tyrant! Sherri Shepherd Claims Barbara Walters Made Her 'Cry For Years' While On 'The View'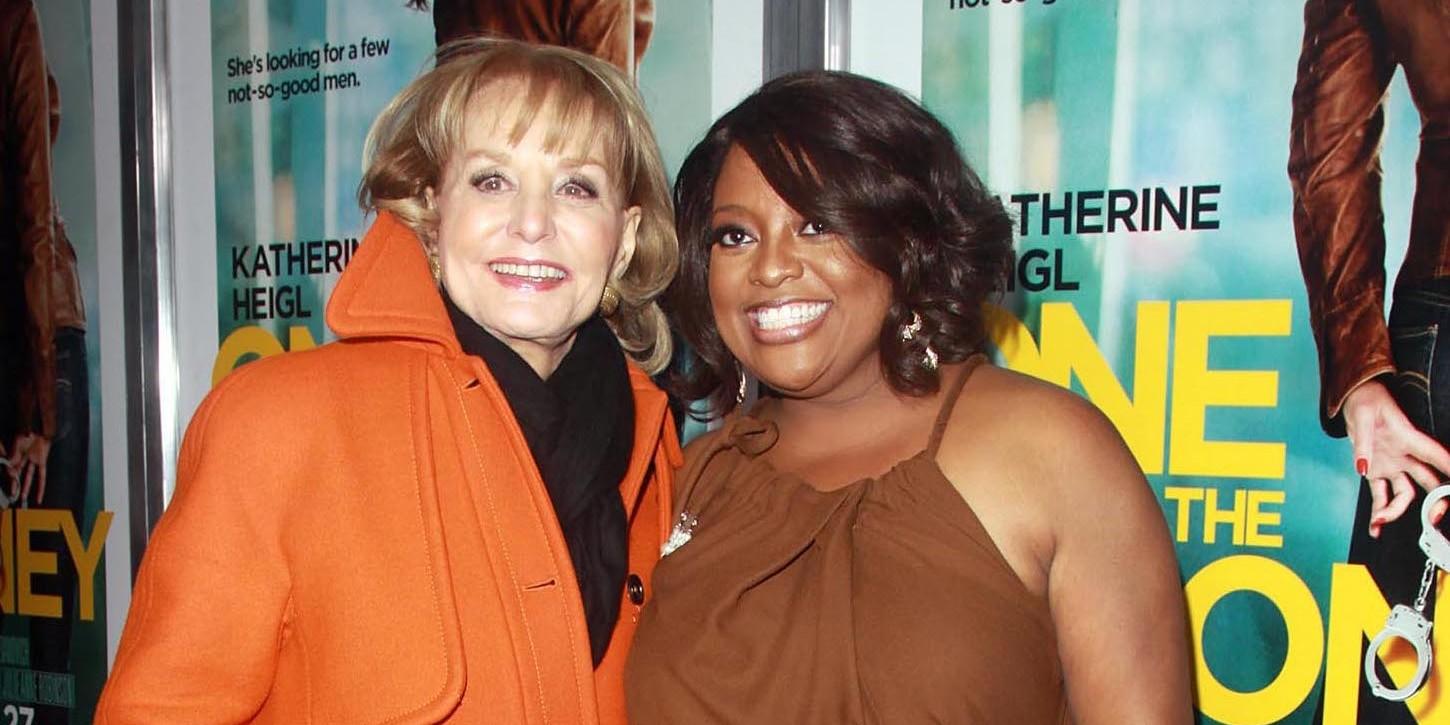 Comedian Sherri Shepherd is reflecting on her time as cohost of The View and revealed a bombshell that TV legend Barbara Walters, 90, made her "cry for years" and was "hard on me" during her tenure on the show.
"Barbara was so hard on me. I cried for three years in my dressing room because she was hard on me, but she did it out of love," Shepherd - who was a cohost on the iconic ABC daytime talker from 2007 to 2014 - told PEOPLE.
Article continues below advertisement
Shepherd claims that Walters told her that she loved her but that she needed her "to read a book, dear" and "defend what you believe. And speak up."
BARBARA WALTERS BEING SHELTERED FROM REGIS' DEATH
The Mr Iglesias actress told the outlet that "it was the most painful experience that I've ever gone through, but it was the best experience."
The 53-year-old's tenure at the 'Hot Topics' table didn't come without its fair share of controversy. In 2014 her comments about Christianity and the LGBTQ community caused a firestorm, prompting her to clarify her comments and apologize on air.
"I've evolved. Look, my best friend Tommy Borden, he's been married to his husband, Jimmy for the last 17 years. I couldn't even make two marriages work past six years. Who am I to be judging anybody?" she told the outlet.
WILL ROSIE O'DONNELL BE ALLOWED IN HER GRANDDAUGHTER'S LIFE?
The stand-up comedian eventually learned to speak up on The View - and ask - for more money. She credits fellow View cohost Rosie O'Donnell for helping her negotiate a pay raise. "When I was being asked to join The View, they offered me less than Elisabeth Hasselbeck, who had only done Survivor and worked for Puma, making the tennis shoes," she said.
Article continues below advertisement
"Rosie called me and she said, 'This is what I make. This is what Joy makes. This is what Elisabeth makes. This is what you should ask for.' She helped me negotiate through the entire process."
Shepherd was fired from The View in 2014 and recalls that she "sat in my dressing room in front of the mirror and I couldn't breathe," but that her spirituality helped her through. "A small voice, it sounds like Barry White, that asked, 'Do you trust me?' And I said, 'Absolutely not. I'm hanging on in my faith by the skin of my teeth.' And God said, 'That's all I need.'"
KELLY 'NEVER MADE PEACE' WITH REGIS, REVEALS INSIDER
Cast shake-ups on The View are common. In its over 23-year history, the daytime talker has revamped the show's format multiple time and cohost's have come and gone. Most memorable ones include comedian Rosie O'Donnell who gave the talk show a second chance in 2014, following a successful turn as moderator in 2006-2007, and in 2015, Joy Behar - who was fired from the show in 2013 - returned, proving she was an asset to the Emmy award-winning show.
Earlier this month it was reported that former cohost Sara Haines would return to The View for season 24. The 42-year-old served as cohost for two seasons from the fall of 2016 through the summer of 2018. Haines will take over for Abby Huntsman, who departed the show in January to work on her father's 2020 campaign for governor of Utah.