NEWS
So You Think You Can Dance's Mary Murphy Has Us Fired Up For National Dance Day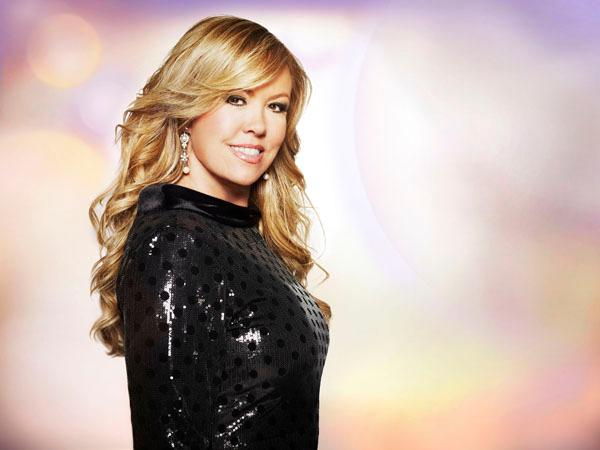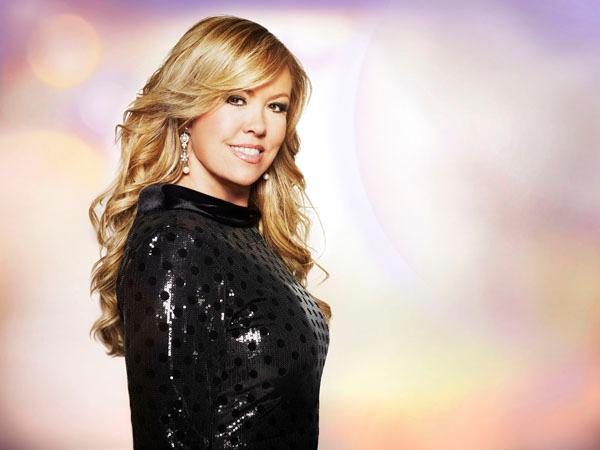 National Dance Day is Saturday, July 26, and who better to celebrate with than beloved So You Think You Can Dance judge Mary Murphy. She'll be hosting a free event open to the public at Universal CityWalk in Los Angeles from 6 - 9 PM and true to her enthusiastic spirit, it promises to be quite a party.
OK! caught up with Mary to get the deets on what to expect from National Dance Day and her wish list of guest judges for SYTYCD.
Article continues below advertisement
OK! News: Sharknado 2's Kari Wuhrer on Why Neon Spandex Was Never a Good Idea
OK!: Tell us about your involvement with National Dance Day on Saturday.
Mary Murphy: I'm super excited. I'm going to Universal CityWalk and we have a stage at the 5 Towers where they do all of these summer concerts and I'll be on stage there teaching Christopher Scott's dance for Dance Day which was choreographed to go with Mark Ballas' "Get My Name." So Mark Ballas is going to be there singing his song and there will also be Academy of Villains, a hip hop group that are amazing with theatrical style. Then I have another group called Mixed Elements, a hip hop group that will be performing as well, along with Flash Mob America. They're originally the ones who contacted me with the idea of doing this all at CityWalk and doing a grand flash mob. I loved that idea. They also have cameras, those little drones, that will fly over our heads as the flash mob happens so we'll get some great footage from that as well.
MORE ON:
So You Think You Can Dance
OK! News: Pretty Little Liars' Laura Leighton Shares Her Favorite Ashley Marin Moment
OK!: How do you maintain your enthusiasm for SYTYCD season after season? Does it ever get tiring?
MM: Oh my God, absolutely not. I could do this until I'm 150. I've been rehearsing again for something just in the last few days and I've already put in the six hours that the contestants only get with the choreographer and I'm still in such awe every time they hit the stage that they're able to produce any type of work that is recognizable in six hours worth of time. To have a performance, to have an emotion, to make it believable when you know they're worried about the choreography. It blows my mind still to this day and even more so, because I haven't really danced since I did the Broadway show Burn the Floor, I haven't really danced at all and to just do that again in the last few days has made me empathize even more with how incredibly special and extraordinary they are and what a privilege it is to sit there and to be witness to somebody's hard work. I will never get tired of seeing that type of magic happen. I think I'm more enthused now than ever and you'll probably see even more in the next show because I'm barely getting through this routine. I've had over six hours now and here they are doing the same thing. Oh my gosh, I just can't believe they can do it. It blows my mind.
Article continues below advertisement
OK!: What has been a special moment for you this season?
MM: It really gets to me when kids go outside their style. I think the very last group number just blew me away. That was the first one I really kind of stood up and cheered for this season. I thought it was monumental.
OK! News: Chasing Life's Italia Ricci Explains Why Playing April is Terrifying
OK!: Who is your dream guest judge?
MM: I definitely have a wish list and I hope someday it will come true. Now whenever I'm doing an interview on camera I almost always say Justin Timberlake! The guy can sing and the guy can dance. What I really love about people who can perform like that and can sing and dance is I remember years ago I did a four-minute number that I lip-synched and I played Tina Turner. I thought I was going to keel over and die. How does that woman do that and do the concert that Tina Turner does and dance around stage the way that she does? I don't know how she does it. To keep going down my wish list, because I certainly want to put it out there in the universe, I would love to have Beyonce on our show. I think that girl can do everything. She can sing and she can dance her patootie off. Oh my word can she dance. Janet Jackson—when she goes out on tour she gets real with her training. She's hitting it hard and singing. I just think they're absolutely amazing. Dance-wise I'd love to have Baryshnikov as a guest judge. You'll see me probably keel over that day. I'm always so excited to begin with, can you only imagine? I'd be so fired up.
Get in on the action of National Dance Day at Universal CityWalk on Saturday, July 26, from 6 - 9 PM.
Who is your favorite to win this season of So You Think You Can Dance? Tell us in the comments or tweet @OKMagazine.