NEWS
Sources Say Photographer Files Report Against Demi Moore for Battery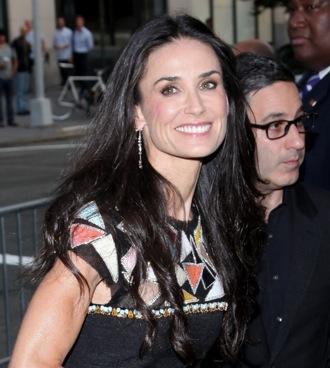 Demi Moore has not been having the easiest few weeks as reports swirl about problems in her marriage to Ashton Kutcher. Now, the Ghost actress may have a few more issues to deal with as new reports reveal that an aggressive photographer has filed a battery claim against Bruce Willis' ex-wife.
TMZ reports that an unnamed paparazzo filed a report with the West Hollywood Sheriff's Department this morning after he claimed that Demi got physical with him as he tried to get a shot of her yesterday.
Article continues below advertisement
Although sources say that the photographer is asserting that he was hit by the 48-year-old, there are no markings or visible wounds on the alleged victim and now it's up to the police department to further investigate the matter.
Demi currently stars in the independent film Margin Call alongside Kevin Spacey, Zachary Quinto and Penn Badgley.