NEWS
Tamar Braxton Begs To Get Her Job Back After BF Files Restraining Order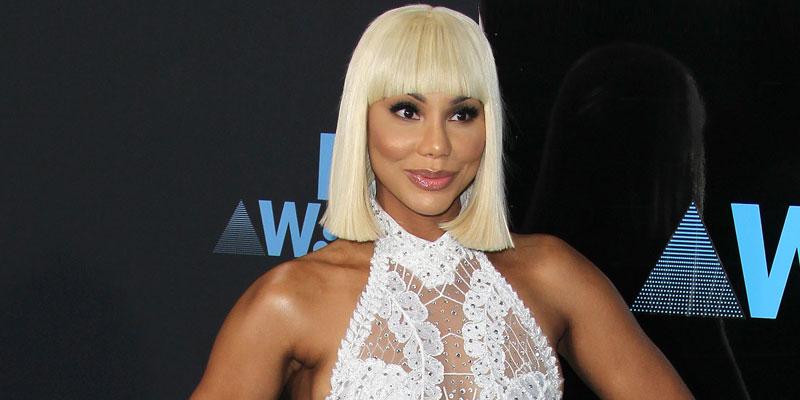 Tamar Braxton's boyfriend, David Adefeso, is seeking the court's assistance in protecting him from Tamar's alleged abuse. Leaving Tamar without a boyfriend and a job!
"Tamar quit her reality show on WeTV because of her boyfriend David Adefeso. Now he's filed for a restraining order citing domestic violence and she has lost her man and her job. Tamar now knows she made a huge mistake and is begging WeTV to take her back," sources tell OK!
Article continues below advertisement
TAMAR BRAXTON EXPLAINS WHY SHE DELETED INSTAGRAM PHOTOS & SHARES WHETHER OR NOT SHE'S STILL WITH HER BOYFRIEND
"One of the main reason's Tamar had a meltdown and demanded WeTV release her from her lucrative contract was because David didn't like the way he was being portrayed in her spin-off show. He came across as very controlling and too involved in her business decisions, which is exactly what he is and what he has been doing. The camera only captured what they saw, they didn't fake any scenes or put words into anyone's mouth. Tamar realizes that she has made a huge mistake, but it might be too late to get her job back!"
David called 911 a few weeks ago reporting that Tamar was threatening to take her own life. Strangely, in the call he mentioned the problems with WETV at the time to the emergency operator.
On July 16, Tamar was found unresponsive in her room at the Ritz-Carlton hotel in downtown Los Angeles by her boyfriend.
WE TV POSTPONES PREMIERE OF 'GET YA LIFE!' AFTER TAMAR'S SUICIDE ATTEMPT
The 43-year-old broke her silence after the incident on July 30, writing on Instagram that she attempted suicide after suffering "pain" for the last 11 years while working in the Hollywood.
Article continues below advertisement
"Who I was, begun to mean little to nothing, because it would only be how I was portrayed on television that would matter. It was witnessing the slow death of the woman I became, that discouraged my will to fight," the former The Real host said in an emotional statement. "The pain that I have experienced over the past 11 years has slowly ate away at my spirit and my mental."
Adefeso's request for a restraining order comes after Tamar thanked him publicly for saving her life on Instagram.
LONI LOVE SENDS MESSAGE TO TAMAR BRAXTON ON 'THE REAL'S 1000TH EPISODE — 'YOU ARE STILL OUR SISTER'
"I'm so grateful. I was in our home lifeless & I'm sure finding me the way that you did couldn't have been easy," she wrote in a since-deleted post. "Through this entire time, you have held my hand, heard my cries, held me when I have been weak. You have had my ENTIRE back."
Adefeso reiterated his love and support for the Celebrity Big Brother contestant and her 7-year-old son Logan - who she shares with ex-husband Vincent Herbert - commenting on her post: "I love you. You love me. We love Logan. Together forever."