NEWS
Is Taylor Kitsch Going to Star in Hunger Games Sequel 'Catching Fire'?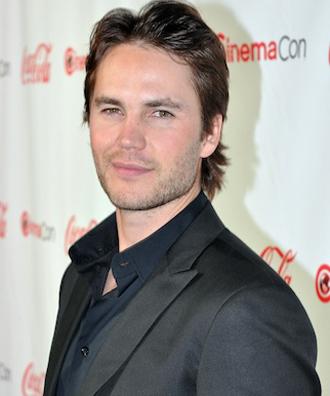 Nope.
Sorry to get your hopes up! After a rumor circulated placing Taylor Kitsch on a short list to play Finnick Odaire in the second installment of The Hunger Games trilogy, the actor responded to the Los Angeles Times with a succinct: "Not going to happen."
OK! NEWS: ROBERT PATTINSON TO STAR IN HUNGER GAMES SEQUEL CATCHING FIRE?
Fans of the trilogy are probably pretty tired of being teased at this point.
Article continues below advertisement
Late last week Robert Pattinson was targeted as a possible Finnick, even fooling the actor himself who reportedly called his agent to see if there was any validity.
"I woke up this morning and saw all these things about me being cast in The Hunger Games," Robert told USA Today. "I was kind of curious for a second. So I called my agent."
"My agent was like, no one's going to offer you that part... I was like, thanks for the reassurance."