NEWS
The Bachelorette Week In Review: Desiree Hartsock Moves to Seattle, Juan Pablo Has Bromance with the Backstreet Boys, And More!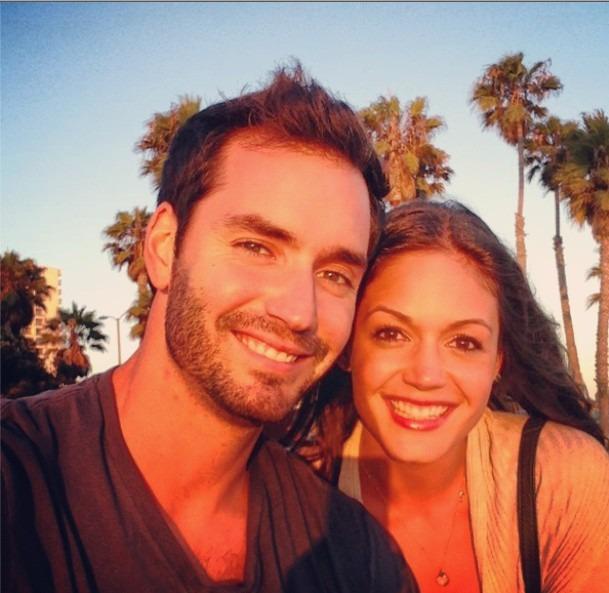 Just because The Bachelorette finale aired last week and Desiree and Chris are living happy ever after does not mean our Bachelorette Week In Review has come to a close—there's still tons of Bachelor and Bachelorette news that you need to know about! Check it all out below!
OK! News: And the Next Bachelor Is...
Des announced to the After the Final Rose audience that she would be moving to Seattle to be with Chris Siegfried soon, but no one expected the move would happen this fast. She tweeted her goodbyes less than a week after the Bachelorette finale aired and began the journey to her new home in Seattle.
Article continues below advertisement
Watch: Lea Michele Gives Tearful Speech at the Teen Choice Awards
Desiree obviously loves Chris for many reasons, but we'll bet his poetry is high up on her list, just like it is on our. There's nothing like a guy who isn't afraid to express his emotions and the fact that he does so through beautiful, heartfelt poems makes our hearts melt over and over again. In his newest poem titled "Hesitation, No More," Chris describes the day he first stepped out of the limo and met Des. #ForeverAlone
Photos: The Best Celeb Instagram Pictures of the Week
Ali Fedotowsky announced that she landed a gig on E! News last week, and in true great-boyfriend style, Kevin Manno sent her off for her first day on the job with flowers and well-wishes. Ali posted a picture of her BF's good-luck-presents, a cheerful balloon and gorgeous red roses, before inviting fans to watch her tape her first official episode of E! News. Kudos to you, Kevin!
Article continues below advertisement
Photos: Danielle Jonas Debuts Tiny Baby Bump
It's pretty obvious that dancing is in Melissa Rycroft's blood—she once was a Dallas Cowboys cheerleader and won Dancing With The Stars in 2012. Like any dancer-turned-mom, Melissa wants to pass on her love of dance to her 2-year-old daughter, Ava, who just recently took her first ballet class. Melissa posted a picture of Ava looking like the cutest ballerina we've ever seen
Photos: Ali Landry Throws Daughter a Special Birthday Party
When the Backstreet Boys replied to the newest Bachelor Juan Pablo on Twitter, we were obviously super excited. Worlds colliding, ya know? But no one was more excited than JP himself, as he's a BSB fanatic himself! The original tweet that garnered the response was a link to his fave BSB track "All I Have To Give" and announcement that he'd be at their show in Florida on August 25. Listen—if someone doesn't video tape those dance moves, we're going to have a problem...