NEWS
Amid Brewing Allegations, The Ellen DeGeneres Show Is Set To Make A Comeback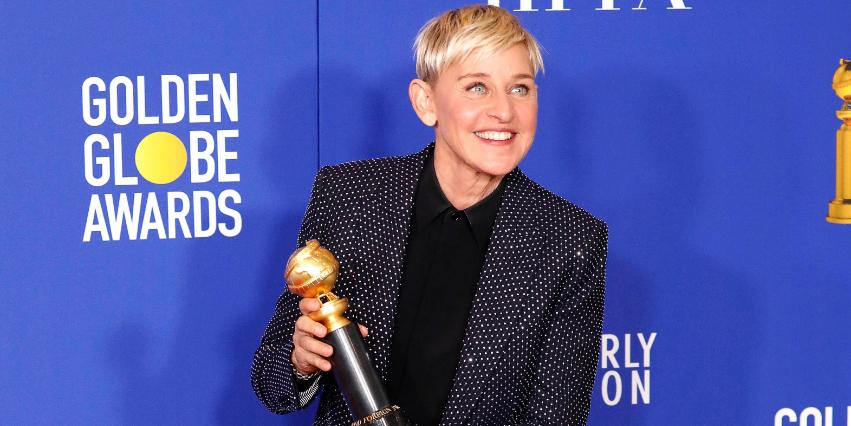 Ellen DeGeneres is all set to make a return with her show on Sept. 21. The news comes on the same day she was accused of "tormenting" her household staffers.
The 62-year-old talk show host said that she cannot wait to get back to work.
"And yes, we're gonna talk about it," she added in her statement.
DeGeneres has been accused of creating a toxic workplace environment after a BuzzFeed report highlighted allegations laid out on her by people who have worked with her on the show.
Article continues below advertisement
"Obviously there's some things to address, but from my standpoint and from countless others, there's been love," he had revealed in August:
DeGeneres has been under much criticism since May after facing allegations that she is not as nice as it seems. A Twitter thread went on to highlight comments by everyone who had faced misconduct from the highly paid comedian and show host.
Article continues below advertisement
Responding to the accusations, DeGeneres had said that she was committed to making the workplace better, and that she intends to "correct" the issues concerning behind-the-scenes behavior.
"As we've grown exponentially, I've not been able to stay on top of everything and relied on others to do their jobs as they knew I'd want them done. Clearly some didn't," she wrote in a memo. "That will now change and I'm committed to ensuring this does not happen again."
"On day one of our show, I told everyone in our first meeting that 'The Ellen DeGeneres Show' would be a place of happiness — no one would ever raise their voice, and everyone would be treated with respect," wrote DeGeneres. "Obviously, something changed, and I am disappointed to learn that this has not been the case. And for that, I am sorry. Anyone who knows me knows it's the opposite of what I believe and what I hoped for our show."
STARS WHO SUPPORT ELLEN DEGENERES: KATY PERRY, KEVIN HART, ASHTON KUTCHER AND MORE
The program has faced severe criticism for intimidation and racism, and show-runners of the hit talk show came out, saying that they were "truly heartbroken" about the issue.
In a staff meeting, DeGeneres expressed "compassion" for the staffers who opened up.
"As someone who was judged and nearly lost everything for just being who I am," said DeGeneres in her memo, about her time in the 1990s when she came out, "I truly understand and have deep compassion for those being looked at differently, or treated unfairly, not equal, or – worse – disregarded."