NEWS
Ellen DeGeneres 'Treated' Employees At Her Home 'Like Nothing': 'Worst Person I've Ever Met In My Life'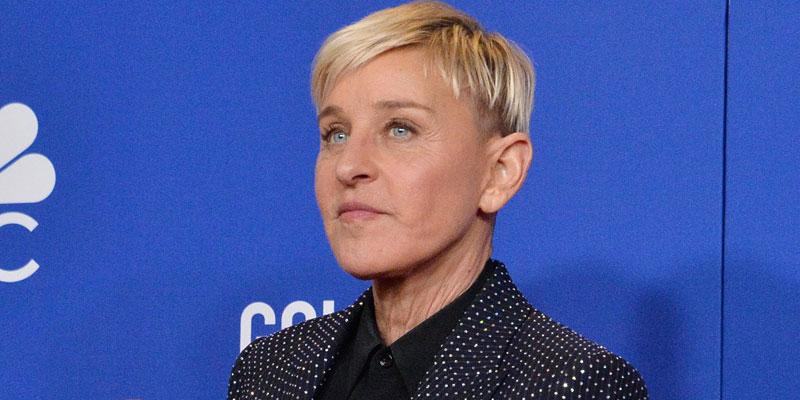 Not only is Ellen DeGeneres hard to deal with at work, but she's also a terror at home, too, according to a former employee who worked for the talk show host, 62. "My belief is that someone's real personality comes out at home," they told DailyMail.com. "So after everything that has been said about her at work, you can imagine how terrible Ellen is going to be at home when her guard is down."
The former staffer revealed that DeGeneres "would yell at us but it was more about the incredibly condescending tone she would use. She treated you like you were nothing."
Article continues below advertisement
"She was going to torture you and you were going to sit there and listen to it because you were being paid," they said. "Ellen was the worst person I've ever met in my life. She takes pleasure in firing people."
FORBES HIGHEST-PAID CELEBS OF 2020! ELLEN & KANYE MAKING BANK AMID CONTROVERSIAL BEHAVIOR
The staffer was originally excited to work for the comedian and "thought she was an amazing person" before she took the job. However, people warned the source not to accept the position. "I was told that had a very high turnover and that I should stay under the radar as much as possible, avoid as much direct contact with Ellen as possible. Working there was described as being more like a boot camp," they shared.
Ultimately, after interviewing with DeGeneres and her wife, Portia de Rossi — who the insider called "charming, funny and perfectly lovely" — they "felt much better about the job" and decided to jump on board.
Soon enough, the insider noted that every morning DeGeneres would leave passive aggressive notes about what she wanted done differently. There were even "violations," which included a chef using a guest toilet and a maid who forgot to put a piece of trash into the recycling bin.
Article continues below advertisement
Over time, the staff made sure to appease the Finding Dory star, but she would actually create more chaos for them by "leaving matchsticks around the house, behind cupboard doors, cushions or books to see if the staff was cleaning and moving things," the insider said. "One day the staff found around eight of them, all in weird places. The rest of the day became a race to find them all before she got home and fired someone."
Article continues below advertisement
ELLEN DEGENERES' PLASTIC SURGERY SECRETS REVEALED: FILLERS, NECK LIFT, AND MORE
The ex-worker also noted that DeGeneres was not friendly to anyone who came over to fix things around the homestead. "When someone came to the house, for example to repair an appliance, she wouldn't hold back," they said. "It could be something as simple as the compressor or the refrigerator making too much noise."
The pets even reacted to DeGeneres' behavior by not acknowledging her when she walked in the door.
In July, BuzzFeed broke the news that DeGeneres' talk show, The Ellen DeGeneres Show, was a "toxic" environment to work in, which the former staffer is not surprised about. "I have a friend who was on The Ellen DeGeneres Show one day who told me a story about how Ellen pointed out a production assistant and said, 'get rid of her. I don't like the way she looks at me,'" the source said. "I heard that story from two separate sources. It didn't surprise me in the slightest."
Article continues below advertisement
The job "stressed out" the former employee, who was always "on the verge of tears" while catering to the A-listers. "I remember going home sometimes thinking I just hated my life," they said. "You stick it out because quitting looks bad on your resume but everyone in Hollywood knows what's going on there. I missed the paycheck afterwards but felt a sense of relief that I never had to go back there."
AXED: ELLEN REMOVED FROM THE AIR, REPLACED WITH DESPERATE HOUSEWIVES RERUNS
After the accusations, DeGeneres apologized to her staff and spoke to her staff about everything that had been going on. "I'm a multi-layered person, and I try to be the best person I can be and I try to learn from my mistakes," the host told staffers, a source told PEOPLE. "I'm hearing that some people felt that I wasn't kind or too short with them or too impatient. I apologize to anybody if I've hurt your feelings in any way."
While some celebrities have supported DeGeneres, others made it clear that they didn't appreciate being around the Louisiana native. In fact, Mariah Carey recently revealed her time with DeGeneres in 2008 was "extremely uncomfortable."
MARIAH CAREY 'BANNED' FROM 'THE ELLEN SHOW' AFTER SHE CALLED OUT ELLEN DEGENERES FOR MAKING HER FEEL 'UNCOMFORTABLE'
Now, Carey, 50, is no longer invited back on the show. "The alleged incident happened 12 years ago — talk about kicking someone when they are down. Mariah has waited over a decade to talk about this, which happens to be the same moment that Ellen and her show are vulnerable. It's not right and Mariah will pay the price by never, ever being asked back on the show. She's banned," sources told OK! "Ellen and her staff have a long memory, and once this ugly chapter is over and the show is back on top, they will remember those that were good to them and those who attacked when they were down."