NEWS
The Mindy Project's Xosha Roquemore Talks the Secret to Mindy and Danny's Chemistry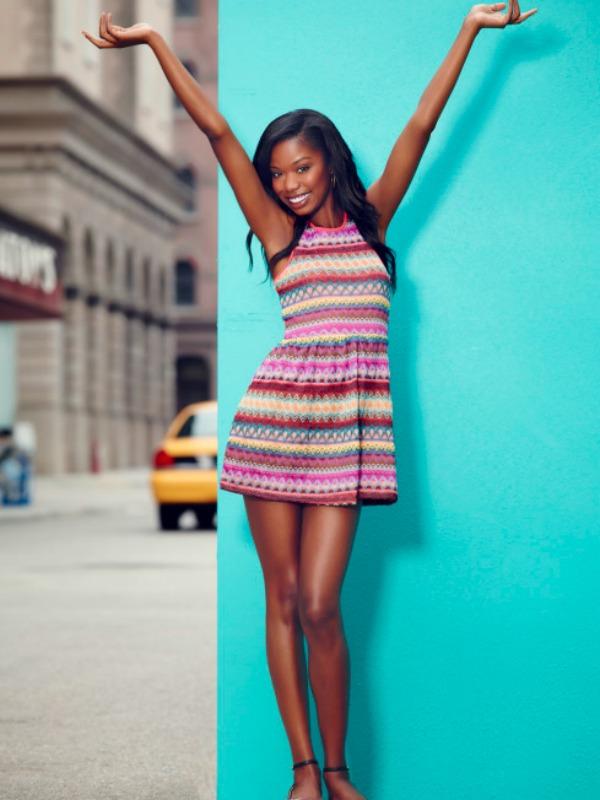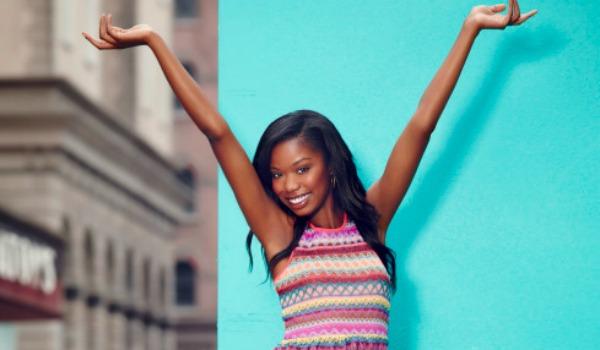 Xosha Roquemore has been a breath of fresh air on The Mindy Project this season. While Mindy has had endless male drama, nurse Tamra keeps it quippy and fun. She chatted with OKMagazine.com about her character's unexpected make-out with Morgan, and her favorite show of this year (it involves Lindsay Lohan).
OK!: What was your favorite episode this season?
Xosha Roquemore: The one where me and Morgan got caught in the pantry kissing. That's my new favorite. It was so funny to me; that moment was just so unexpected and random. I really liked it.
Article continues below advertisement
OK! News: Find out what the judges really thought of Abby Lee Miller on DWTS!
OK!: How did you feel when you read that script and saw what was coming?
XR: I was really, really excited. It had been hinted at. We all knew Morgan had a crush on Tamra. He was very vocal about it. But I didn't know that something was actually going to happen. Ike, the guy who plays Morgan, is also a writer on the show. So when I read that, it was so shocking and so hilarious. I was excited to do it.
OK!: Did you prepare at all, with Ike? Was it fun to play against him like that?
XR: We didn't really prepare in any way for that—I guess there was a hot dog truck on set that day, and we prepared by not getting a hot dog until we were done with that kiss. laughs I don't eat meat, and they had veggie dogs, too! I was like, I want one with onions and sauerkraut, but let me prepare. I got some mints. We just went in and did it. He's such a nice guy and he made it really comfortable. It's comedy, so it's not like an intimate love scene, you know?
Article continues below advertisement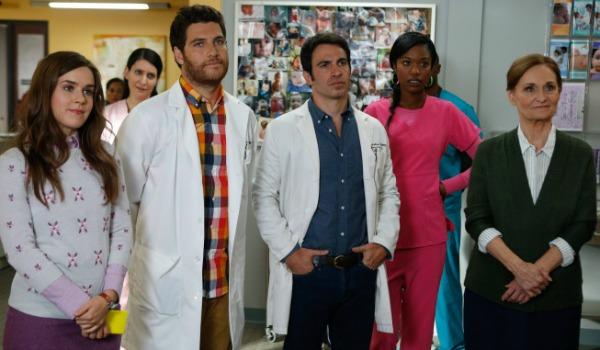 OK!: You've said we'll know who she picks by the end of this season. What do you want to happen? What would be funnier or more interesting?
XR: I want her picking Morgan. It'd be more interesting to have her pick Morgan, and Ray Ron stays in her life in some way. They've known each other since they were six. Not as a boyfriend, not like she'd have two boyfriends, but for the character to have a love interest in the office and in her same department... that would be cause for some fun.
OK! News: See how the world's richest athlete is spending his money.
OK!: How did Tamra progress this season?
XR: The biggest part of her arc would be giving Morgan a chance. A big part of Tamra's character is Ray Ron. That's a big pat of what we know about her, aside from what we see in the office. She has a boyfriend, we know who it is, we've seen him. The fact that that could be abandoned, and it's the most we know about her. This could open up new sides of her.
Article continues below advertisement
OK!: Mindy has also had a very active romantic life. Who would be your pick, of all the guys we've seen Mindy date this year? Who makes the most sense?
XR: Okay. Okay. There's a few answers. I love her and Dr. Castellano. It's sweet and we've been waiting for it. But I loooooved Pastor Casey! I was so sad when he turned into a confused weirdo who didn't know what he wanted to do in life all of a sudden. He was such a good guy, and he was cool and swaggy. And hot! He was really sweet to Mindy. He went in a totally different direction, though.
MORE ON:
The Mindy Project
OK!: That's kind of what happens with men in real life. That was spot-on.
XR: Super realistic, right? A guy not knowing what he wants to do in life, and starts flailing around.
OK! News: Vote for Mindy Project in the OK! TV Awards!
OK!: Speaking of flailing around, her and Dr. Castellano. So the best part of the kiss was how hot it was. They have amazing chemistry. What is that like on set? I know he's married and everything, but do they have a friendship chemistry?
Article continues below advertisement
XR: Yeah! Yeah, yeah. They work a lot together, just them two in scenes, for the past two years, so they have a strong bond. You can totally see it. Everyone's kinda cool on set. Everyone has their different chemistries, but I love theirs. He can really steam up the joint.
OK!: Who was your favorite guest star to work with?
XR: I would say James Franco, and Josh Peck, who plays Ray Ron. The other people I didn't work too much with. They were around, but I didn't have scenes with. Josh Peck, because I was so excited to see who Ray Ron was going to be. I'm a big fan of his from Drake and Josh and The Wackness. And James Franco, obviously, because it's Jaaaames. Francoooo. Hello! He was so funny. It was fun to watch him improvise and be crazy.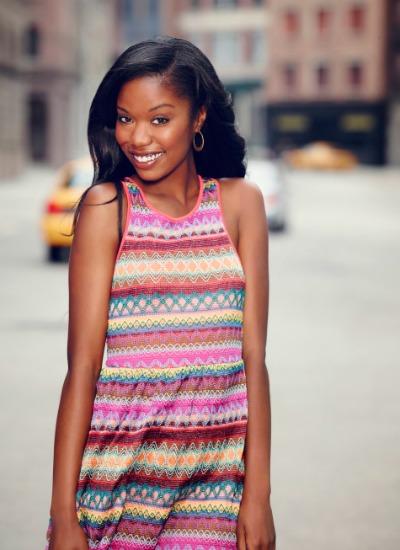 OK!: What happens now? Do you get a real summer break?
XR: I'm in New York. I'm an actor, so I audition, and when I book, I work. Just living my life. I don't know when we get back to work, but it's usually sometime in July. It's like a half summer. Maybe go to Jamaica with my girlfriends. I might take this acting class with Anna Deveare Smith, that amazing playwright and actress.
OK!: I talked to you back in September when the show was starting, and you said you had a crush on the new Dodger. Has anything progressed there? And if not, who is your new celebrity crush?
Article continues below advertisement
XR: I didn't know this was you! Hellooo! Number one, nothing progressed there, clearly. laughs Do I have any new crushes? Let me think. Nobody really new. I'm like, over love. Crush, smush. I can't. I'm giving up on love at this point. I'm hoping for a crush. Actually, no. I don't want a crush. I want someone to crush on me. Kaitlin, I want someone to crush on me!
PHOTOS: See Teen Mom 2 star Jenelle Evans' most scandalous Instagrams!
OK!: Lastly, it's the end of the TV season. What was your favorite moment of the TV season that wasn't on Mindy Project?
XR: Ooooh. I would say, oh my God. I loved American Horror Story: Coven. No, you know what? Lindsay on OWN. I miss it already. It was so short, so good. I love Linds.
Whom do you want Tamra to pick tonight? Did you enjoy her scenes with Morgan? Whom do you think was the best guest star of the season? Tell us in the comments below or tweet us @OKMagazine.