NEWS
The Weeknd Reveals He Wrote 'Cathartic' Songs After Selena Gomez Split: 'That's All I Had To Say'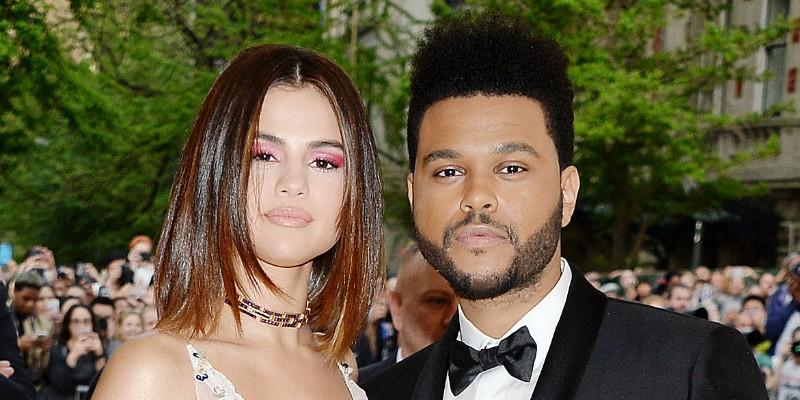 After The Weeknd split from Selena Gomez, the 30-year-old Canada native poured his feelings into his music and wrote his 2018 EP, My Dear Melancholy, in a short period of time. Despite only releasing six songs, The Weeknd (real name: Abel Tesfaye) couldn't help but make subtle references to the 'Dance Again' songstress, 28.
"The reason why it was so short is like, I think I just had nothing else to say on this … whatever … It was just like this cathartic piece of art," he told Esquire magazine in an interview which was published on August 25. "And yeah, it was short, because that's all I had to say on this situation."
Article continues below advertisement
After the EP dropped, fans speculated that some of the bops were about his relationship with Gomez. "I almost cut a piece of myself for your life," The Weeknd sings on 'Call Out My Name,' which seemingly refers to Gomez's kidney transplant. On 'Privilege,' he sings, "Ima f--k the pain away, and I know I'll be OK."
DID THE WEEKND REGISTER A NEW SONG ADDRESSING HIS SPLIT WITH SELENA GOMEZ?
After Gomez and The Weeknd parted ways, she started hanging out with her ex Justin Bieber, which lasted until March 2018. "Guess I was just another pit stop 'til you made up your mind," The Weeknd wrote, hinting at Gomez and Bieber's reconciliation.
Article continues below advertisement
Meanwhile, The Weeknd and Bella Hadid reunited in 2018 but split again in 2019. The R&B artist seemingly talked about his relationship with Hadid, 23, in his song 'Wasted Time.' "I hope you know this d--k is still an option … You were an equestrian, so ride it like a champion," he sings, referring to Hadid's love for horses.
While some of The Weeknd's lyrics might be scandalous — for example, when he sings, "I just f--ked two bitches 'fore I saw you" on 'The Hills' track — the record producer set the record straight on his writing process. "It's definitely a character," he revealed. "When you hear some of the drastic stuff, you can tell. I mean, that's why it's tricky, because it is me singing the words; it is my writing."