NEWS
The Week's Top Stories—Halloween, Babies, Weddings & More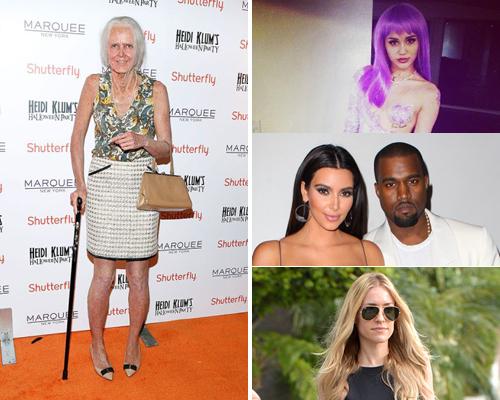 This week was filled to the brim with Halloween news, but somehow (just somehow!) some other stories snuck their way to the top. Read the week's top stories on OKMagazine.com below:
Kanye West had some very sweet things to say about Kim Kardashian—Read them HERE.
Celebs just about killed it in the Halloween department—See 40 of the year's best costumes HERE.
And ICYMI, Miley Cyrus' boob was hanging out. Look, HERE.
Article continues below advertisement
Kristin Cavallari is pregnant! All the deets HERE.
Kerry Washington is ALSO pregnant! Baby details HERE.
Kim Kardashian explained why Kanye's proposal totally surprised her. Read it HERE.
Want to win a $1000 gift card to Piperlime? Enter HERE.
Blake Lively is super hot. See her 15 best looks HERE.
Christina Ricci shared pictures of her gorgeous custom-made wedding dress. See them HERE.
Bruce Jenner's great, isn't he? We've got 15 reasons to prove he's the best dad on TV—See them all HERE.
Super stoked about your #Yeezus tickets? Hold that thought, sucka—his tour is postponed. Get deets HERE.
What made you click around OKMagazine.com today? Share in the comments or tweet us @OKMagazine.