NEWS
Kim Kardashian Explains Wild Birthday Surprises Are Something of Kanye's Personality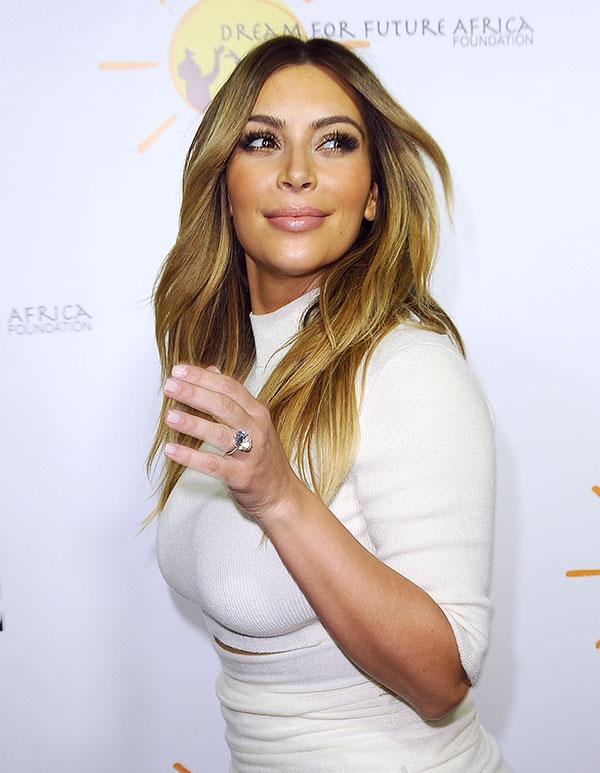 Kim Kardashian, clad in a white lace, visibly see-through dress, sat down on The Tonight Show With Jay Leno, she explained that Kanye's surprises aren't usually of a mainstream consistency.
"It's so his personality to do something really wild like that the production in the San Francisco stadium for my birthday," the reality TV star said.
Well, let's just call him boyfriend of the century then. If that's what Kanye does for the birthdays of those whom he loves, is a bracelet and a bouquet of flowers considered boring? Is that just a nice gesture that happens on the reg?
Article continues below advertisement
We know what you're thinking. Why on earth would that be the most interesting part of the whole process? Um, probably because Kanye told her to close her eyes and she didn't peek once. Kim says she "was good" and kept her eyes shut and that, friends, takes serious dedication.
How many of you have peaked during a game of Marco Polo? Enough said.
The celeb also commented on planning her wedding, something that is obviously going to be planned by her and Kanye, and the monstrous ring sitting on her finger. "He did good" was the phrase of choice. Yes, Kim, he did.
hulu id=vsnu8btw6gxakvxkcbichw width=512
What do you think of this interview? Tweet @OKMagazine and leave a comment below.