NEWS
Thomas Markle Claims His Daughter Meghan 'Might Be Better Off' If He Were To Die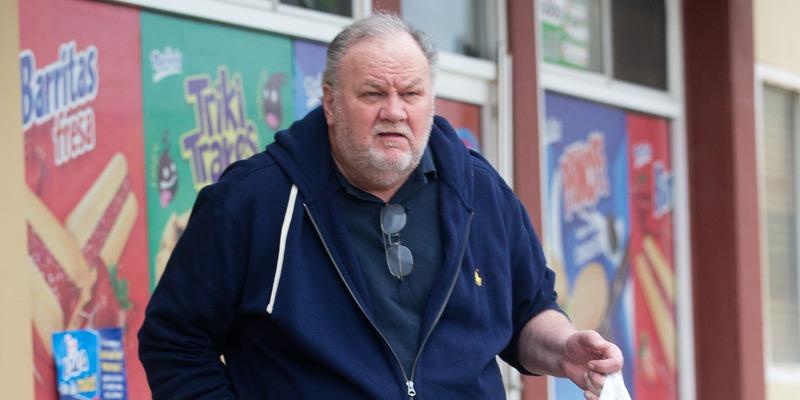 Meghan Markle's father Thomas has once again given another jaw-dropping interview about the state of his relationship with the newest member of The Royal Family.
In a new interview with Mail on Sunday, the 74-year-old painfully claimed that he has no communication currently with his daughter. As if that wasn't enough, Thomas also believes that she would be better if he were dead.
"I'm really hurt that she's cut me off completely. I used to have a phone number and text number for her personal aides at the Palace, but after I said a few critical words about the Royal Family changing Meghan, they cut me off," he alleges. "Those numbers were disconnected, they no longer work. I have no way of contacting my daughter."
Article continues below advertisement
He also spoke out about his desire to want to connect with her next week, as Saturday, August 4th, marks her 37th birthday.
"It's her birthday on August 4 and I want to send her a card. But if I send a birthday card to Kensington Palace, or wherever she's living now, it'll just be one among thousands. She'll probably never see it," he says. "I thought about sending it by Priority Mail Express, but the Palace would probably just soak it in water for three days to make sure it doesn't explode."
Things seemed to be going quite steady for Meghan and Thomas until word got out that he staged some paparazzi photos of himself. He eventually pulled out of her May 19th wedding to Prince Harry, two times, after it was revealed that he needed to have heart surgery due to him suffering from an alleged heart attack.
He also discussed how he fears he'll never get to see any of his future grandchildren and that he'll never really get a chance to talk to Meghan again.
Article continues below advertisement
"The men in my family rarely live over 80 so I'd be surprised if I had another ten years. I could die tomorrow," he said. "It wouldn't be so bad. I have something of a Buddhist philosophy about death. Perhaps it would be easier for Meghan if I died."
This is far from the first interview that Thomas has given regarding his feelings about Meghan and her world now. He did another one two weeks ago with The Sun where he claimed that she's "terrified" in her Royal life. These paid interviews that Thomas is doing is something that Meghan and Harry are reportedly "frustrated" over.
What are your thoughts on what Thomas has to say? Sound off in the comments.